Hi friends! Happy Friday! So excited for the weekend. What do you have going on? It's Livi's dance recital (I can't wait) and we're headed to a BBQ with friends tonight. I think I'm going to make this ridiculous dessert (brownie, Oreo, cookie bars) + Uncle Eric's best pasta salad ever recipe. I'd love to hear what you're up to!
It's time for the weekly Friday Faves party. This is where I share some of my fave finds from the week and around the web. Please share something you're loving in the comments section if you'd like to join in the fun.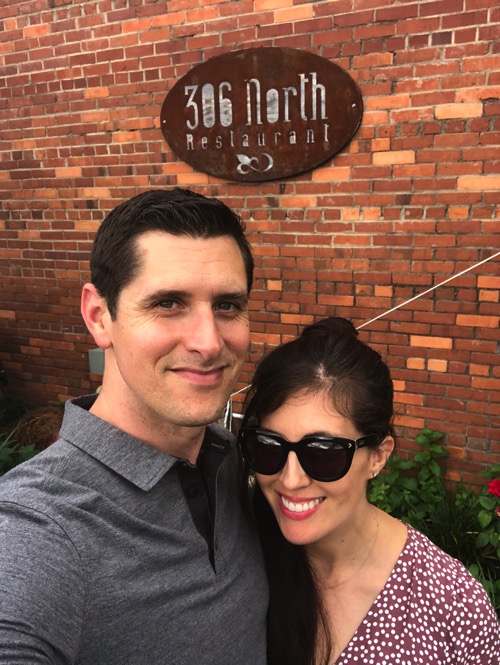 Fashion + beauty:
The girls' summer Mac and Mia boxes. I only do these seasonally, but find that the pieces they send are the ones that get worn the most and last the longest. Mac & Mia is very similar to Stitch Fix, but for kids, and it's AWESOME.
Finding clothes for the girls has been even more of a challenge lately since they want to take off in opposite directions when we're shopping, and also because there aren't a ton of kids' clothing options here. In San Diego, I would get most of the girls' clothes at gap kids, and we don't have one here. (We do have an Old Navy, but when we go, it's hit or miss. I do get a lot of their clothes at Target, too.) I figured this would be a convenient way to get some staples for them, and the stylist is fantastic at picking out piece they'll like and will fit them. They're always so excited to open these boxes, which often include accessories like fringe bracelets and hair clips with felt fruit on them. Another thing I love: many of the clothes are paired in outfits and can mix and match with each other.
Here are some of the keepers from their last shipment: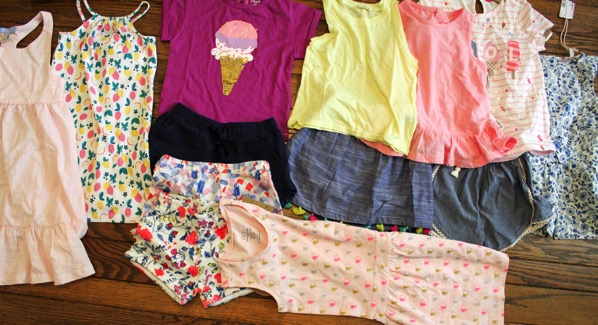 The only things that went back were a couple of tops Liv didn't like and a romper that was too small. Everything else was a home run, which is a big deal because they packed a lot of outfits into their boxes.
If you'd like to try Mac & Mia for your kiddos (or as a gift!) here's my link, which will give you $20 off. It's a lot of fun, and a great way to try new brands and styles.
Target has a version of my fave Steve Madden pumps. These are only $30 and look identical.
It's v. important to me that I look like a can of Lacroix at the pool this summer.
Read + watch + listen:
This video. So many lols, and SO TRUE. When I was pregnant with P, I would have given anything to nap every day like I did when I was pregnant with Liv.
An easy way to make new friends.
LOOOOVIN' this new LSD with Sia, Diplo, and Labyrinth.
Just listen to it. SO catchy, so amazing.
ROYAL WEDDING excitement. I'm waking up early to watch the fanfare, and can't wait.
Fitness:
These leggings. I've been wearing these for barre and strength training. They fit really well – I think Zella has perfect sizing in general – and are thick, high-quality, with a higher waistband, plus a perforated detail at the hem.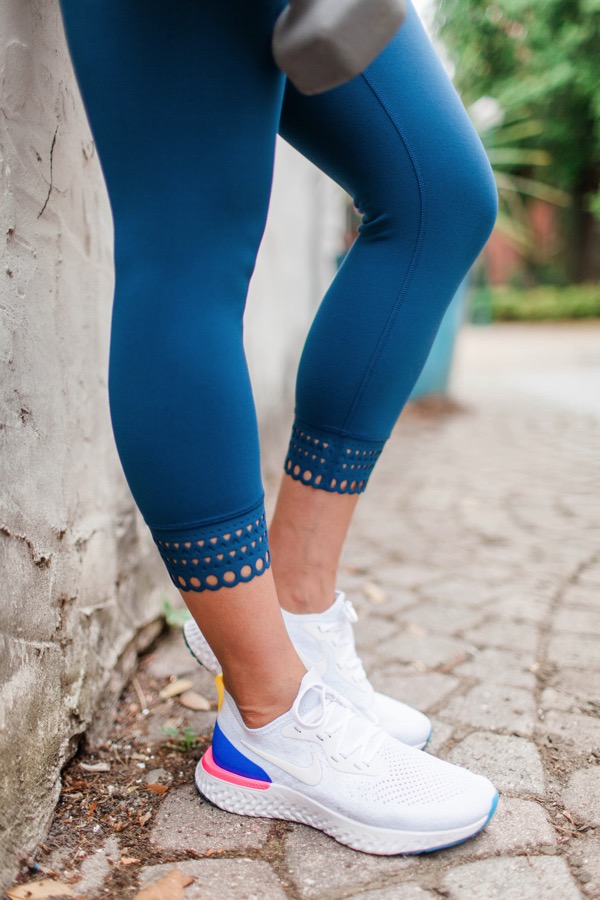 The blue is a pop of color without being too bright or over the top.
If you're looking for a workout, try this Tabata combo.
Good to know, because I eat a ton of eggs.
Food + recipes:
I feel like rice cakes get a bad rap because they're like salty air, but I like them. They're 10000x better than these pieces of tree bark. They make a great quick snack: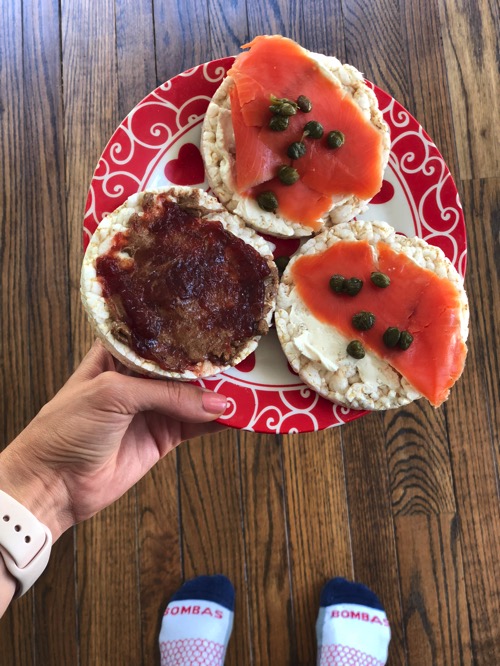 I had 2 savory (smoked salmon, capers, and Kite Hill almond milk cream cheese) and 1 sweet (almond butter and jelly).
What are prebiotics and probiotics?
I've shouted these out on the blog before, but they needed some more love. They're extremely refreshing, perfectly sweet, and the ideal summer weekend drink.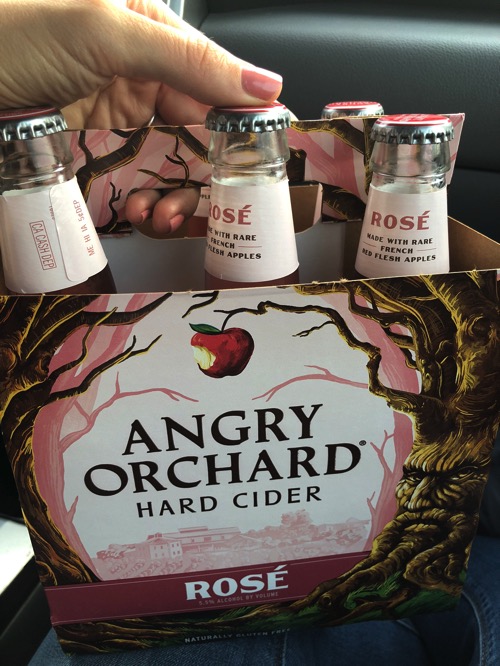 Pre-workout and post-workout snack ideas.
Hope you have a happy Friday, friends! What's something you're looking forward to this weekend? Anything particular you're loving this week?
xoxo
Gina