recitals, royals, and roll bowls
Hey hey! Happy Monday! How was the weekend? Hope you had a great one!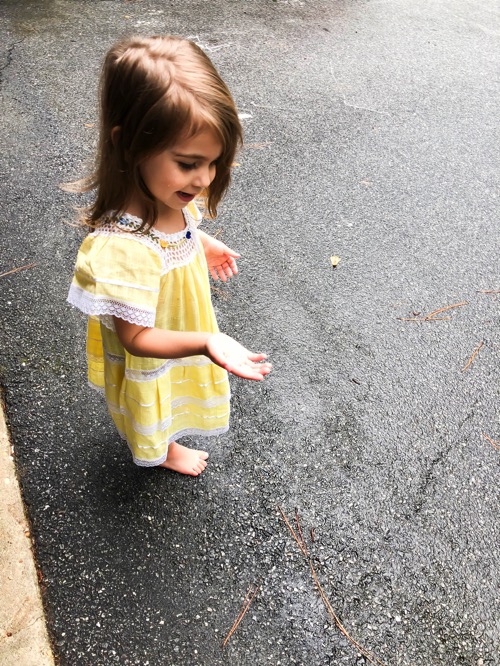 Ours was a whirlwind of tutus and hair changes because it was Livi's dance recital!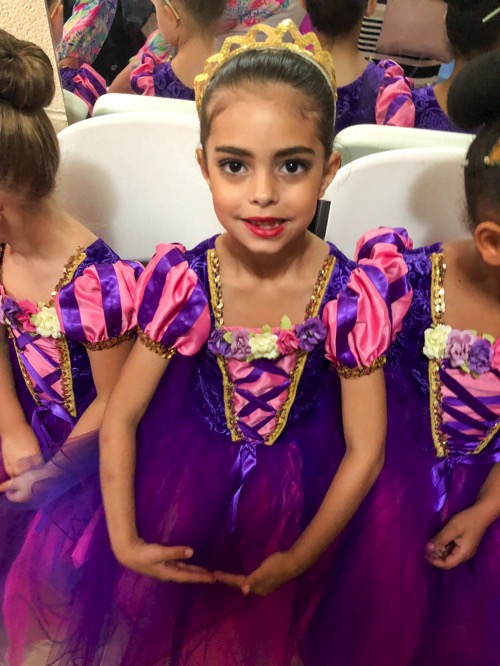 She's been dancing since she was 3, but it was the first time that she's been old enough and we've lived in the same place for long enough for her actually to do a recital. She was so excited, and her little classes did such an amazing job. She did a hip-hop dance, a ballet one, and a tap.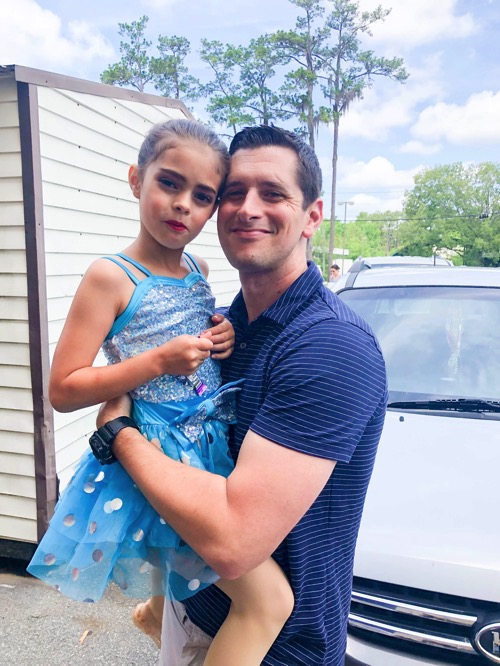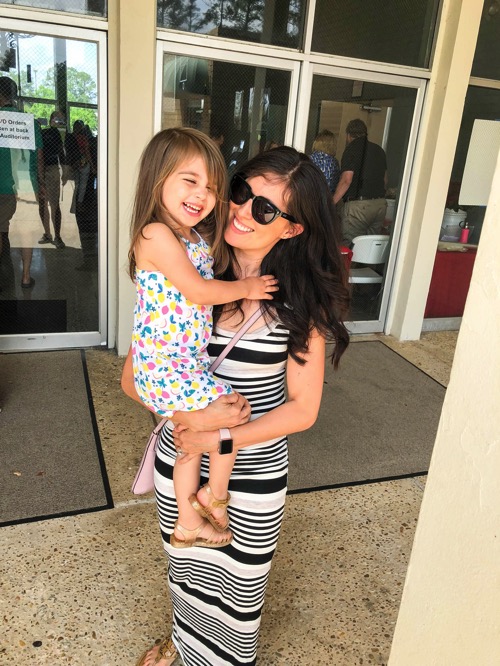 P was a little recital trouper, too. I had to take P with me for Liv's dress rehearsals after school on Thursday and Friday, and she chilled in the dressing room with us while I helped Liv change and did her hair. Then she walked around the auditorium with me back to the front so we could enter and watch the dances. She was in such good spirits that it made up for the fact that she's been a liiiiittle cranky the rest of the weekend.
Friday night after dress rehearsal, we headed to a friends' house for a BBQ.
During the day, P helped me make two dishes to take with us:
the best pasta salad ever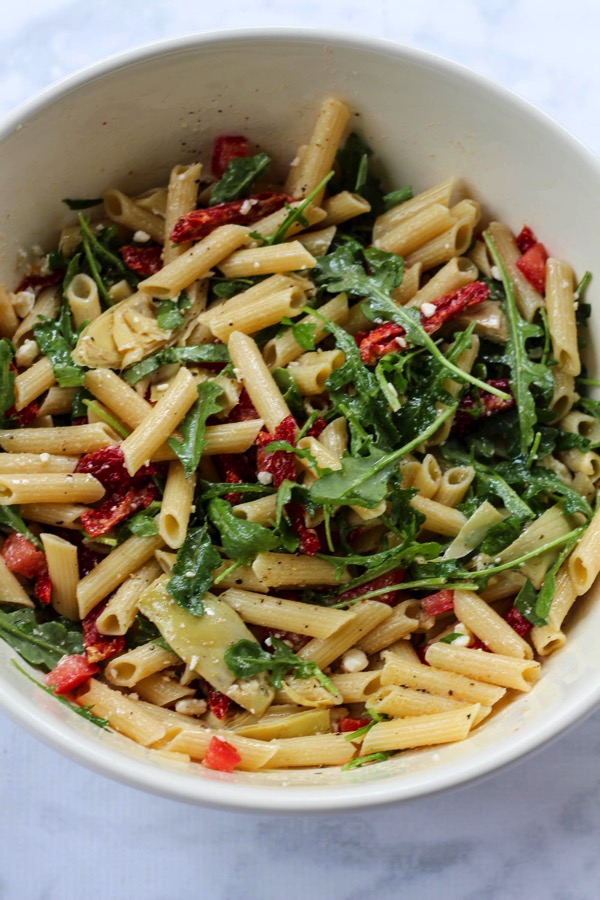 and the most ridiculous cookie Oreo brownies.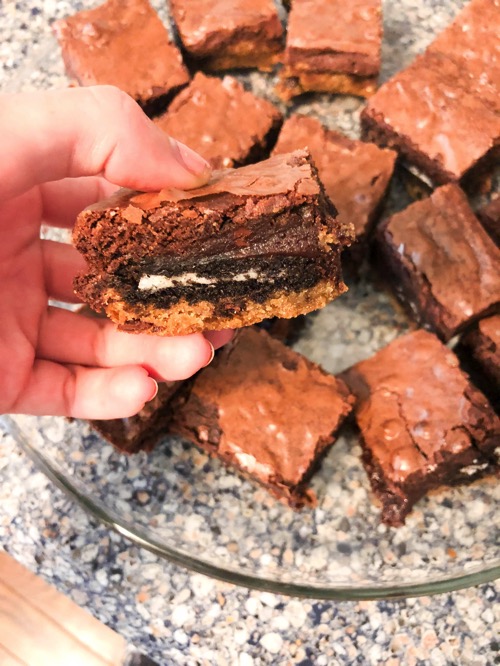 (Just layer in a 9×13 inch dish lined with parchment paper and bake at 350 for 35-40 minutes.)
We left in such a frenzy that I ended up forgetting my phone (and the girls' swimsuits. FAIL) at home, so I couldn't snap any pics of the fun, but it was an awesome party. There was so much delicious food, they had a bounce house for the kiddos, and the bigger kids jumped on the trampoline with a sprinkler spraying them the entire time. It definitely feels like summer is here!
Saturday morning was Liv's recital, and later that afternoon, I met up with some friends to try out a new fitness studio in town: Heart Rize Fitness.
I was instantly curious when the studio opened but wanted to wait until I'd heard feedback from people who had tried it before giving it a whirl. (My time to take fitness classes is so limited right now that I didn't want to *waste it* if it turned out the classes weren't good.) Some of my friends gave it a try, LOVED it, and when I heard more about what it was, I knew I'd be a fan.
Heart Rize is like Orangetheory meets Barry's with battle ropes. (<— I've missed training with ropes since we've been here!) It's interval training, your heart rate and stats are projected onto a screen, and the treadmill blocks are on Technogym's Skill Mills…which are pretty much the most evil thing ever to exist.
You can use the skill mills for a variety of different exercises, including low squat walks, squat jumps and push backs, squat slides (that's what I'm calling them: essentially you squat low and use your core and upper body strength to pull yourself forwards and backwards), sprints, and I'm sure there's a myriad of exercises I haven't seen or tried yet. The treadmill is curved, and you use your own strength to move the beast; it doesn't move on its own. This makes these Skill Mills much more functional than a traditional treadmill. You're actually using your glute muscles to PUSH, instead of flexing at your hip and falling forward.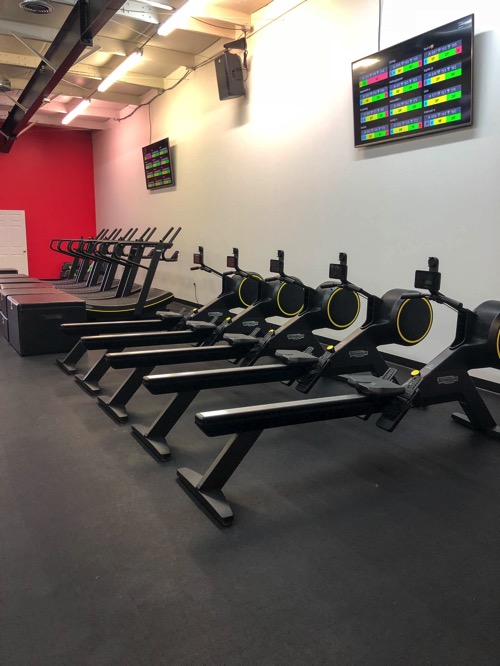 Another thing I really liked about class: they have different muscle splits.
Monday: Arms and Abs
Tuesday: Legs and Butt
Wednesday: Chest/Back and Abs
Thursday: Leg Day
Friday and Saturday: Total body
One of my biggest pet peeves about Orangetheory was that I never really knew what we were going to do (besides power, strength, endurance), and the workouts were a little all over the place as far as splits go. (For example, I feel like we did triceps every.single.time I went.) It made it hard to plan my personal workouts if I knew I was taking an Orangetheory class or two, and I'd find that even if the workouts were "full body," they'd miss some spots. I know that Barry's splits up their muscle groups, and like that idea so participants know what to expect. (And can avoid certain days if they're recovering from an injury, etc.)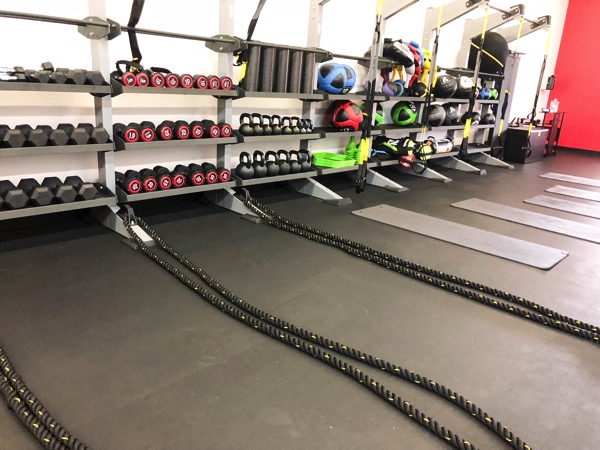 For our workout, we had 4 different zones. Each zone was completely different, and we did each zone a total of 3 times through before moving onto the next one. Each zone contained 4 different exercises that you did in a circuit, working for 45 seconds, and resting for 15 seconds. We moved from the battle ropes and floor to the mats, to the Skill Mills, to the rowers, and it.was.intense. I haven't worked that hard since before my surgery, and it felt amazing to have someone pushing me to WORK. (And calling me out if I was slacking haha.) I'll definitely be back and can't wait to take more classes this week!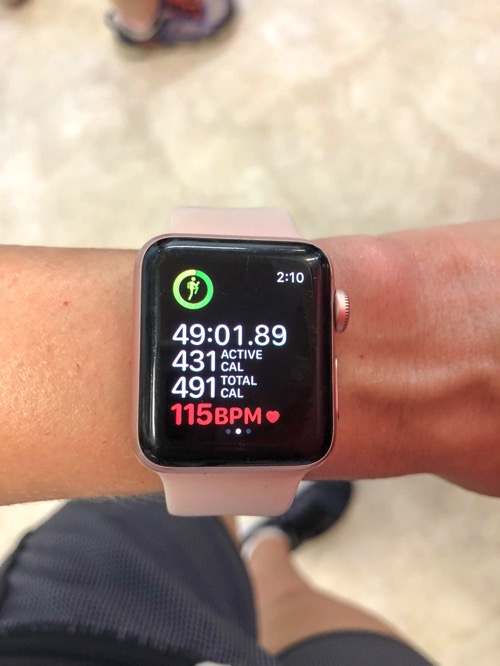 Saturday, you KNOW we also watched the Royal Wedding. It was on in the background all day, and we ended up watching it twice. The girls were enthralled, too. Dinner was at Woodstack BBQ, and Sunday was the usual sleep in and chores day. There's a lot of behind-the-scenes craziness happening over here, and while I know the next month will be worth the hard work, it's a little bananas right now. Dinner was this spring roll bowl from Pinch of Yum.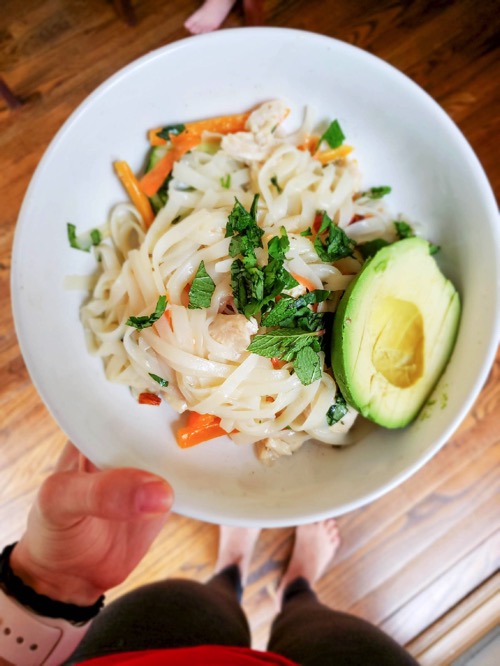 If you haven't tried it, doooooo it. It was incredibly flavorful and quick to put together. The whole family went crazy for it, and I added 2 chopped chicken breasts for a little protein boost.
Today, I'm off to meet with the doctor who's doing my biopsy. The biopsy itself isn't this morning – I'm just supposed to talk with him about all of my test results – but I still feel pretty nervous. I'll definitely be keeping all of your kind and wonderful comments in my heart.
Hope you have a happy Monday and I'll see ya soon.
xoxo
Gina
PS. Looking for a workout? Try this one!