Hi friends! Happy weekend to ya. What's going on this weekend? We're looking forward to swimming with the fam, a birthday party, and catching a couple of fitness classes. We're getting things ready for school and just enjoying chillin' in the AC… far away from the insane heat. I'd love to hear what you're up to!
It's time for the weekly Friday Faves party! This is where I find some of my favorite finds, wears, reads, and treats from the week. Please share any faves you're loving in the comments section if you'd like to join in the fun.
Life/random:
–The euphy!! I ordered this little beauty during the Amazon Prime sale and for real. It's changed my cleaning life. I'm a huge fan of our Dyson cordless, which I use for spot-cleaning daily, but I hate dragging out our *regular* vacuum. This magical creation quietly zooms around the house capturing every speckle of dust, crumbs, and dog hair. REJOICE. I thought our floors were clean – we'd had professional cleaners a few days prior and I'd used the Dyson a few times – and then I ran this thing, and the ENTIRE CANISTER was full of dog hair. (Thanks, Caro.) Every time I open the canister, I feel like such a weirdo because I get genuinely happy to see everything it picks up. It's the little things, right?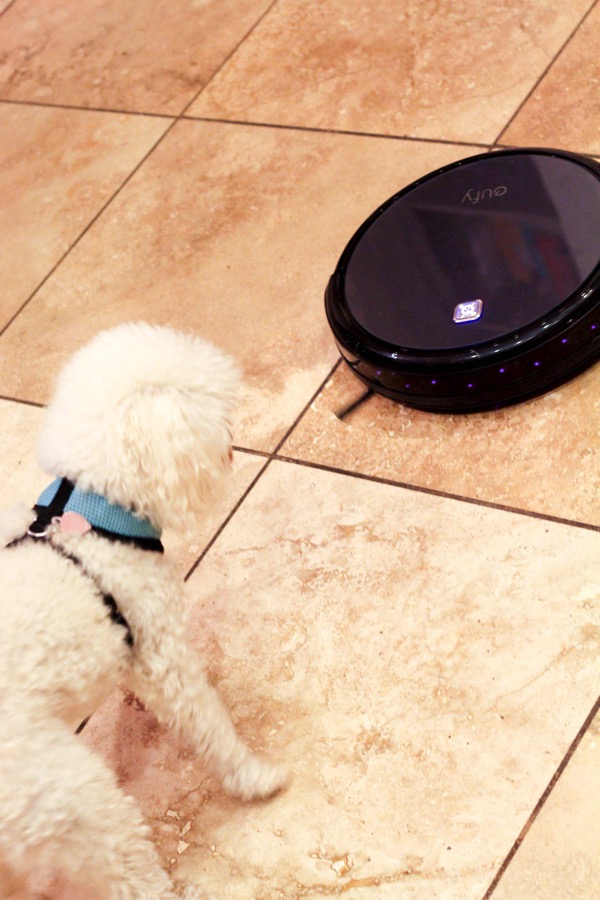 Poor Bella doesn't like the euphy quite as much as I do.
– Playing tourist. I've had to get creative with activities for the girls because it's so hot outside, so we've been playing tourist and visiting local attractions.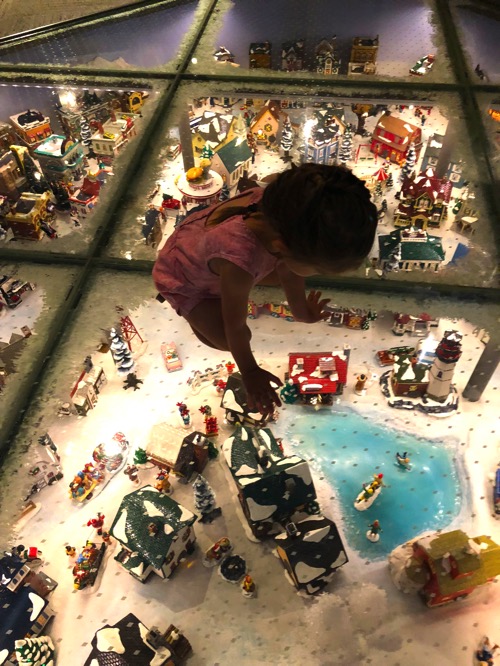 It was our first time checking out the Mini Time Machine Museum of Miniatures. It was SO COOL, and the girls loved it! They have various exhibits of contemporary and antique miniatures. There are ornate dollhouses with fully decorated rooms, an entire Christmas village, and a mystical fairy/troll.dragon area. They also have a scavenger hunt for the kiddos; you try to find their miniature fairy, Caitlin, who is hiding in five different areas of the museum. We found three of the fairies, and spent quite a bit of time checking out the exhibits.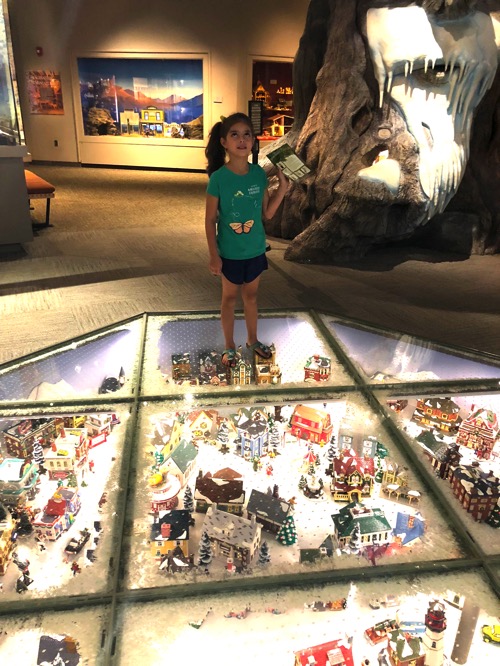 – We also checked out the Flandrau Science Center and Planetarium at the U of A, which I haven't visited since I was in elementary school. We were there for over 3 hours! The girls kept wanting to go around and around, and after tons of learning/exploring, we watched the laser light show in the planetarium theater. P fell asleep after about 20 minutes, but Liv was especially into the stories of Greek mythology and learning about constellations. She's said she wants to be an astronaut when she grows up since she was like 3, so needless to say, we'll be going back.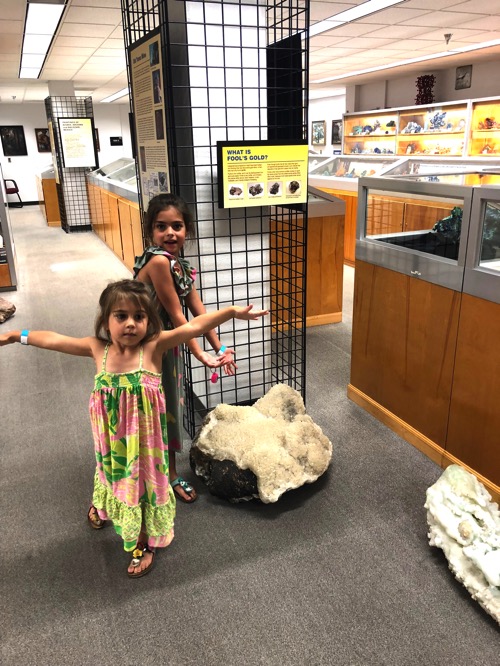 (P's dress is 100% on backwards because she dresses herself now.)
Fashion:
– These Spanx leggings arrived from the Nordstrom sale and they're a dream come true. Warning that they look very small out of the package – as most Spanx products do.. I find myself wondering how the heck I'm going to sausage myself into them – but they slide on and feel like nothing. They're insanely flattering and soooo comfortable. I'll definitely be wearing them a ton once the weather chills out.
Speaking of the Nordstrom sale, they've restocked quite a bit of my faves and still aren't sold out of some others.
Here's what's left of the good stuff:
More colors and sizes in my fave leggings ever
Lots of sizes in this hooded long cardigan
Lovin' the mesh detail on these cropped leggings
This dress would look so cute with booties
These plaid pajamas look amazing
Lots of colors and sizes in my fave bra ever. I got two more 🙂
Super cute neutral flat bootie
Perfect time to stock up on Hanky Panky
Amazing deal on this wallet
Love this delicate bracelet as a gift idea
Eats + fitness:
– Bahama Bucks. I mentioned this before, but if you're in Tucson, you HAVE to go. They have so many flavors and you can add ice cream and sprinkles. I decided to venture outside of my usual birthday or wedding cake shaved ice and went with the fiesta flavors: cucumber, mango, and melón with chili salt. I want another one riiiiight now.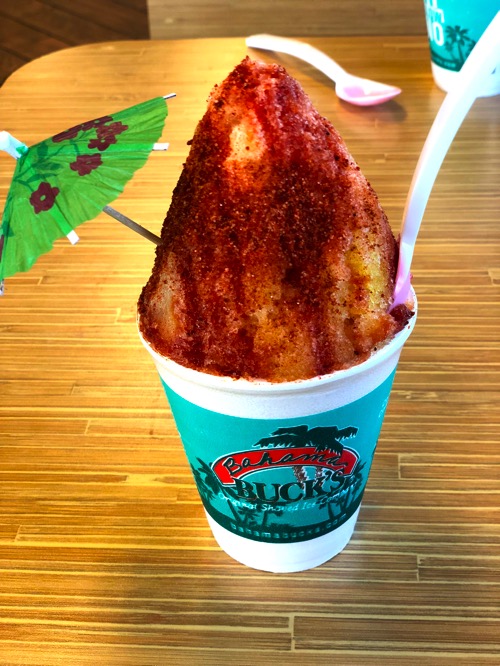 – Sheet pan dinners for the win. I haven't felt much cooking gusto lately, but still managed to cook all week this week (minus Panera last night) with super simple dinners. For this one, I boiled the potatoes for about 10 minutes, then added them to a sheet pan with salmon, and asparagus.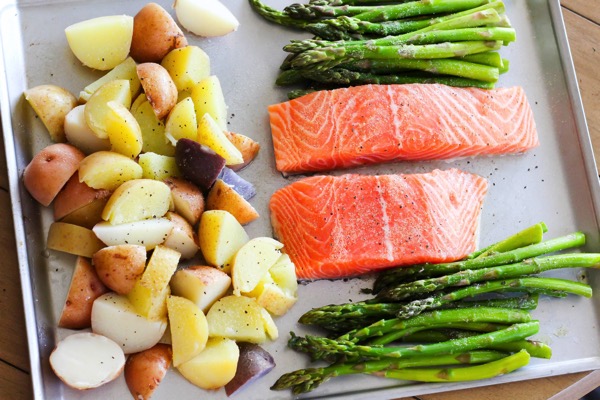 Everything was seasoned with avocado oil, garlic powder, salt, and pepper, then I added the Trader Joe's vegan pesto on top of the salmon and baked everything for 15 minutes. Dinner: done. Clean-up was a breeze.
– 32 smoothie ingredients from Trader Joe's
– If you're looking for a leg workout, check out this one! It's similar to the one I did the other day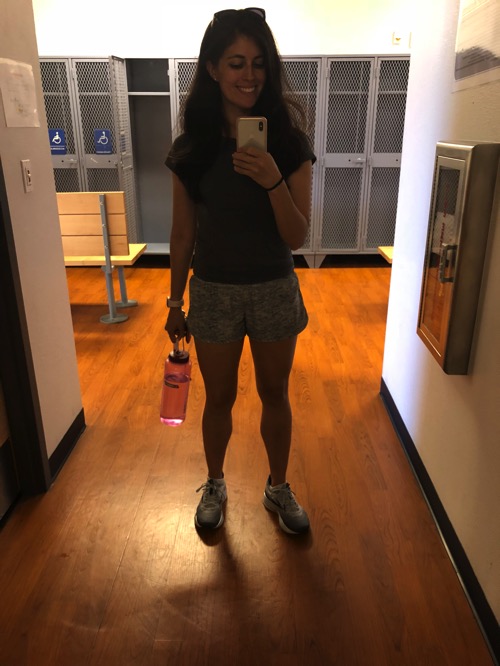 Read/watch/listen:
– The Mamma Mia soundtrack. We've been listening to it all week, and Super Trouper is an instant mood booster.
– If you missed this week's podcast episode, check it out here! My blog BFF Julie gave it such a great shout out in her post (+ lots of podcast suggestions).
– The Babysitter's Club is coming back! Who was your favorite character? I was 100% team Claudia.
– This Motherhood Around the World series is fascinating
– Kind of obsessed with this random IG account
Happy Friday, friends!
xo
Gina