Hi friends! How's the morning going? So glad it's humpday!
Yesterday, we were given a wonderful surprise: RAIN all day, and it was amazing. It cooled everything down, and while it's long gone (more humid and heat headed our way), it was a nice respite from the sauna haha.
Last night, I taught a fun (packed!) barre class,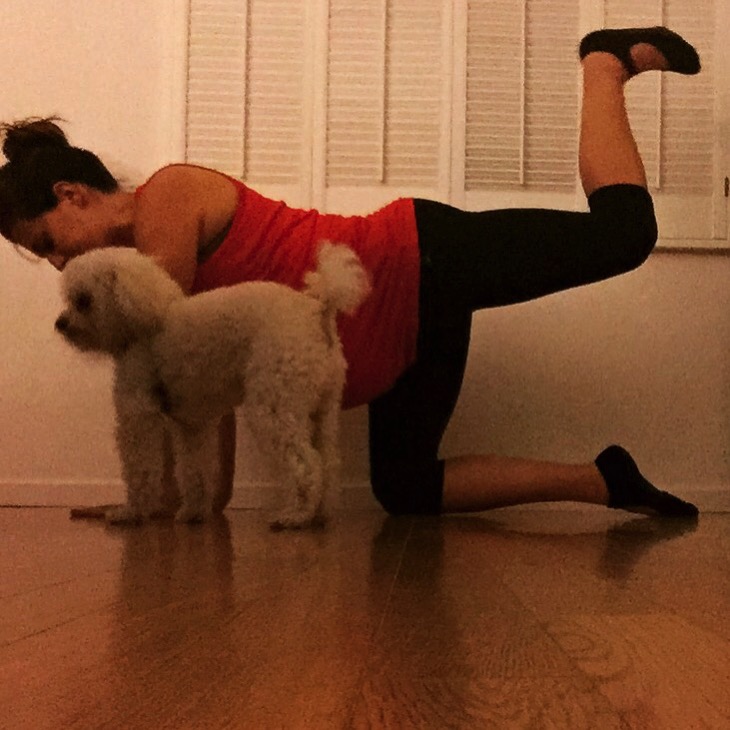 (came home at took this pic for IG for some of my fave prone modifications)
and made salmon burgers for dinner again. We had them last week -a Blue Apron recipe- and they were so good, we decided to add them to this week's menu.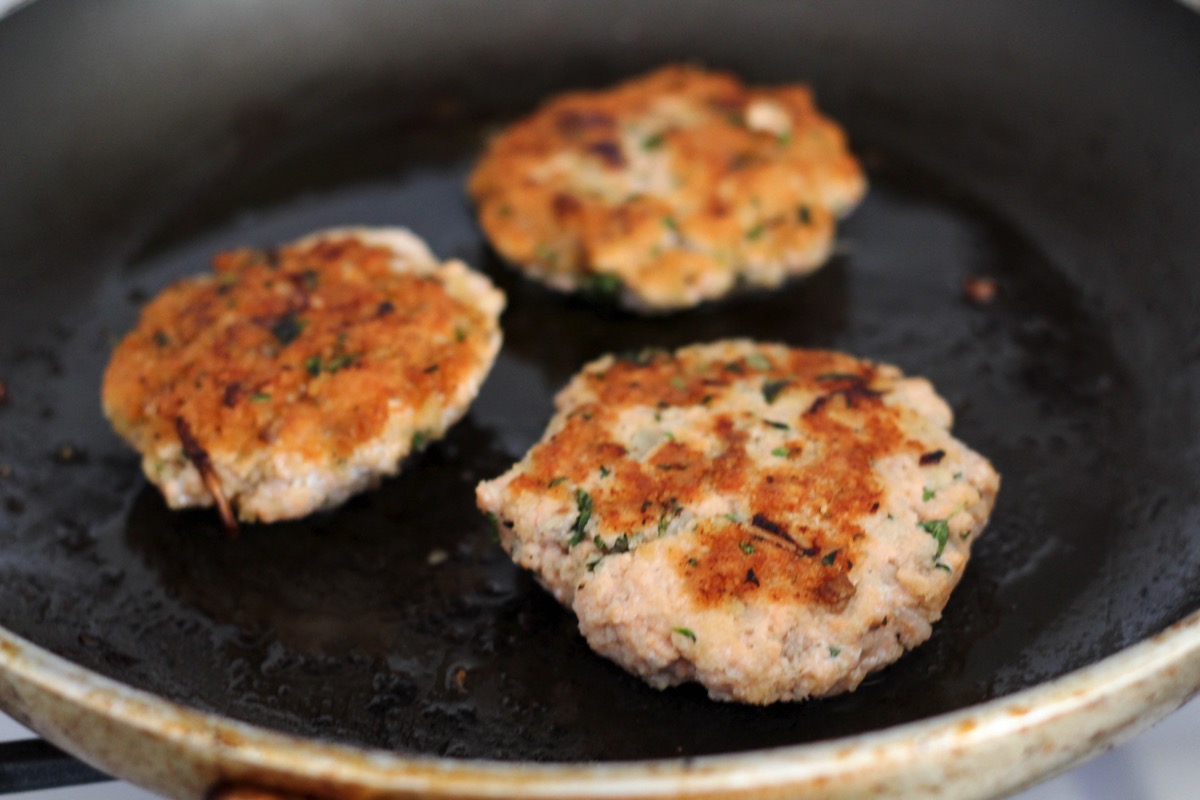 Another awesome meal: an at-home remake of the party salad from last weekend. Spinach, pear, feta, turkey, pecans and fig balsamic vinaigrette.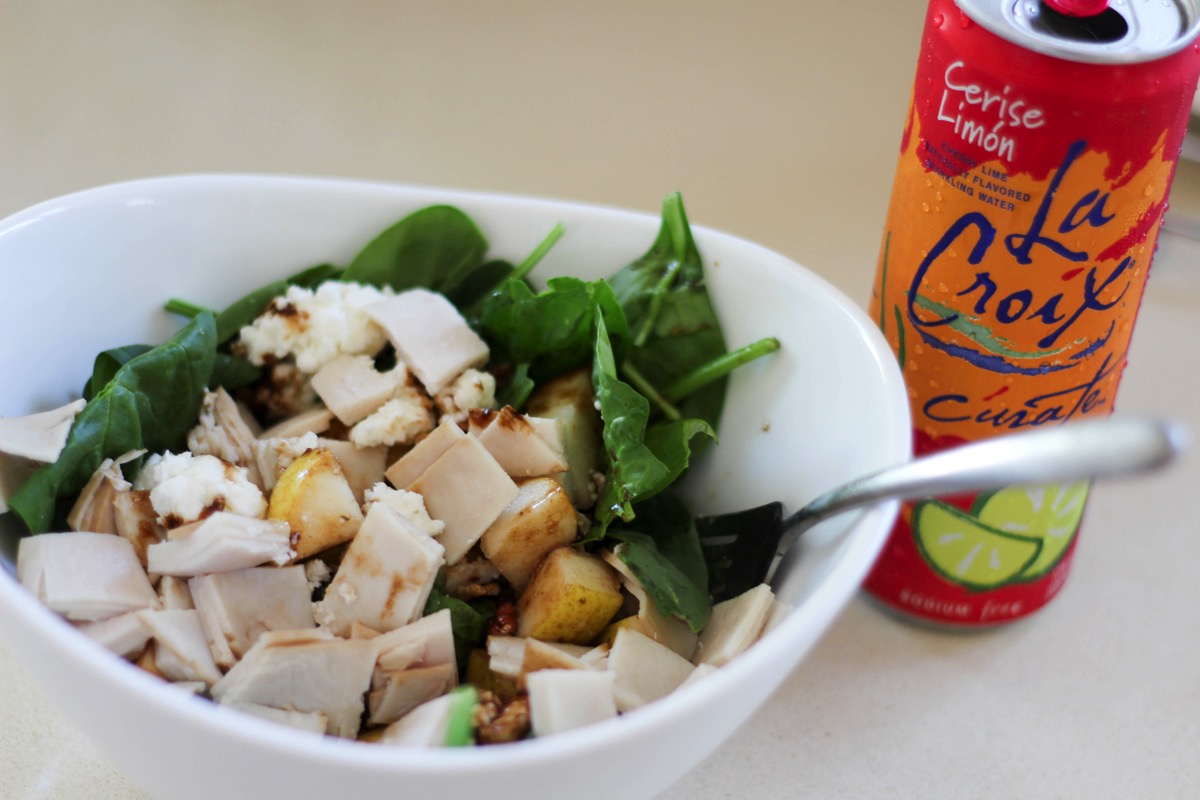 And a trip to Home Goods to scheme of the decor I would have if I had full reign of the house. 😉 (The Pilot disagrees with my need for multiple Buddhas.)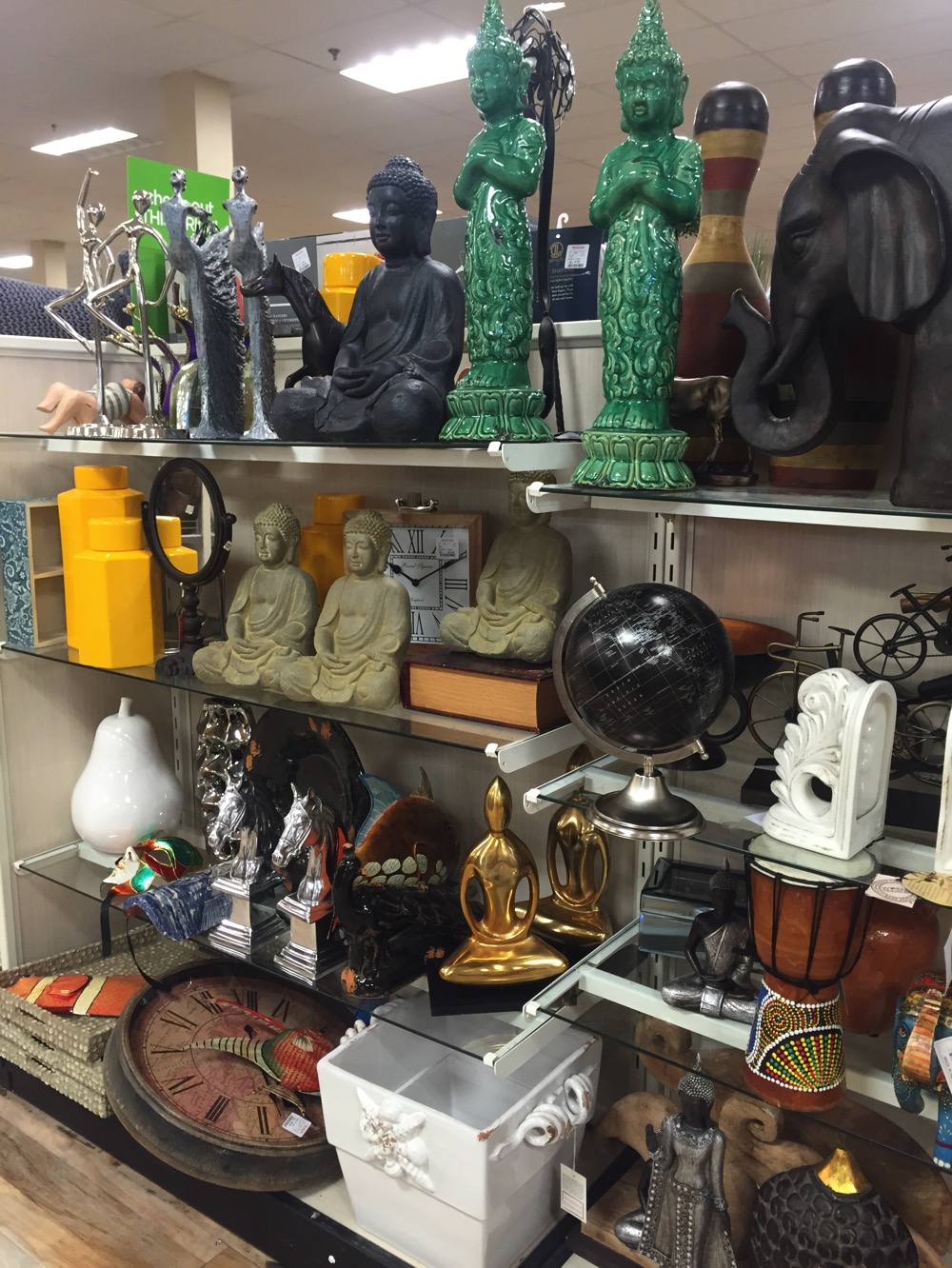 Why is Home Goods so good?
Today I have an all-new workout for you! Since it is Squatember and everything, I put together a total body workout with a squat challenge buy-in and some squat jumping intervals to blast your heart rate in between sets. This is a great cardio and strength combo, and perfect way to add some pizazz to your next total body workout.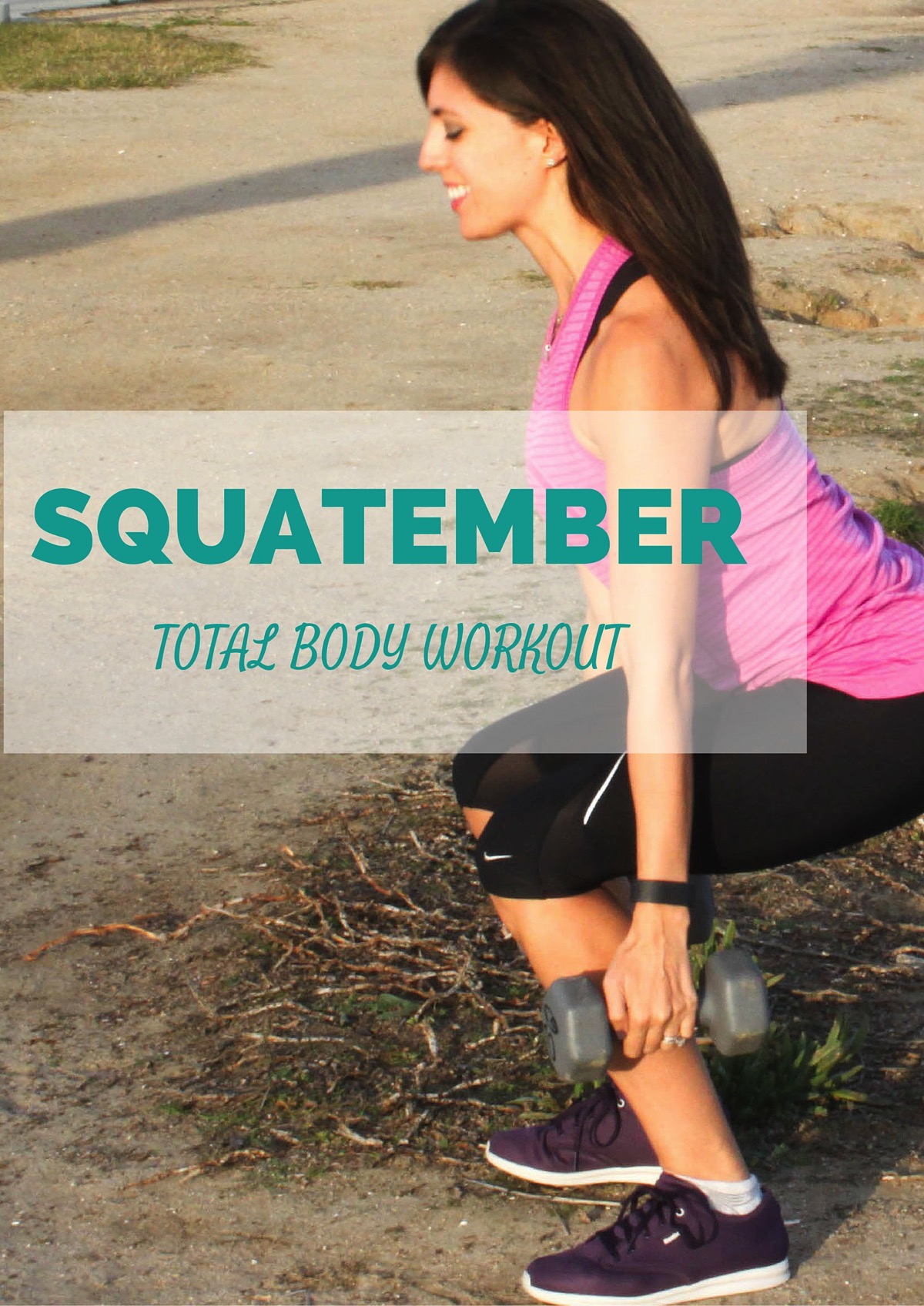 As always, check with a doctor before making any fitness or nutrition changes. Honor your body and modify as needed.
Here it is if you'd like to give it a try!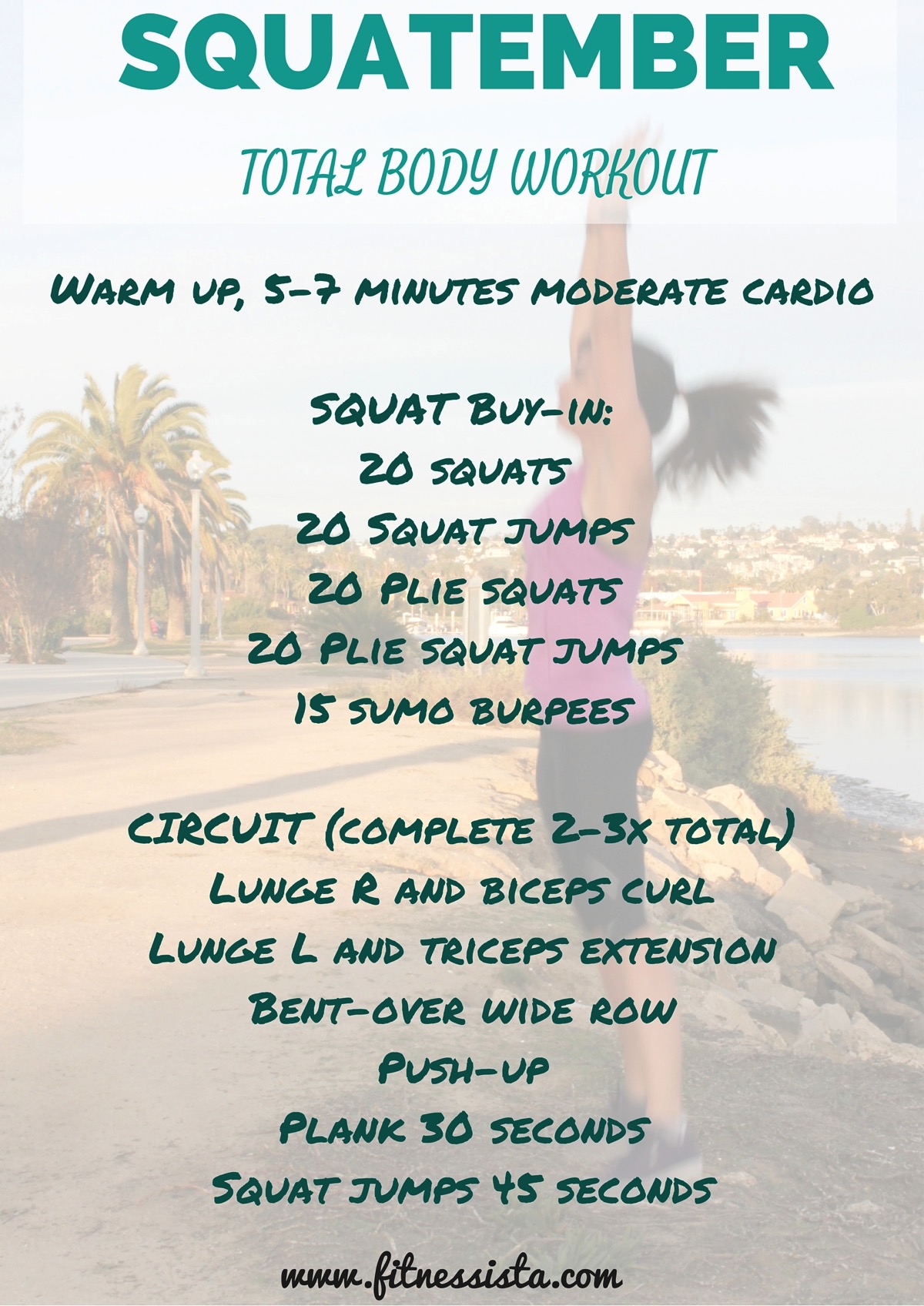 *For the strength exercises in the circuit, you'll do 10 reps unless otherwise indicated
(If you are following the September workout calendar, here is your squat challenge #4 for today!)
Links to exercises and form cues:
What are you doing for today's workout? What's your favorite way to add some cardio blasts into your routine?
If you could decorate your house ANY way you wanted, what would you do? Mine would be a mixture of Buddha statues, salt lamps, antique furniture and Dia de los Muertos style skeletons.
Have a very happy Wednesday!
xoxo
Gina