Hi friends! The weekend is here! What do you have going on? Any fun plans? I was supposed to head to a wine tasting with friends, but our usual babysitters weren't available. I could have asked the fam to watch them, but they have events going on throughout the day, so instead of having overlapping childcare (and feeling like I'm inconveniencing the world even though I'm sure they don't mind), I'm just going to skip out. With the change of plans, I'm going to use it as an opportunity to do some fun and festive things with the girls. (And I'll have my own wine tasting while they're asleep and I'm watching The Princess Switch for the second time. Not even a little sorry.) P's class has a cocoa and cookies party which should be super cute, and I'm taking both girls plus one of each of their friends to see Ralph Breaks the Internet. Has anyone seen it?
Other than that, I'll be continuing to hide the arriving Christmas presents (I'm running out of spots in the house haha), catching a Peloton Live DJ class, and packing for our Disney trip! I'm ready for that Christmas churro.
I'd love to hear what you're up to this weekend!
It's time for the weekly Friday Faves party. This is where I share some of my favorite finds, wears, reads, and eats from the week. It's always fun to hear what you're loving, too, so please shout out any faves in the comments below!
Christmas decor:
– ALL the Christmas decor. Initially, I wasn't going to bring our Christmas stuff to Tucson. I figured we'd get a little tree – just like last time we were in Tucson for a few months and arrived on Christmas Eve! – and call it good. I'm so, so glad the Pilot convinced me to bring it. The girls and I had a jolly time drinking cocoa and decorating the tree, and putting out all of the usual decor. Not a single ornament has been broken thus far and by writing that, I'm sure we'll lose at least a handful in the next week.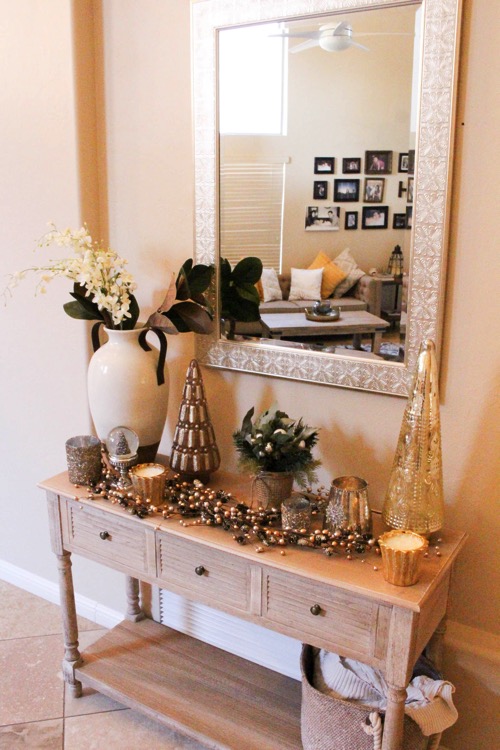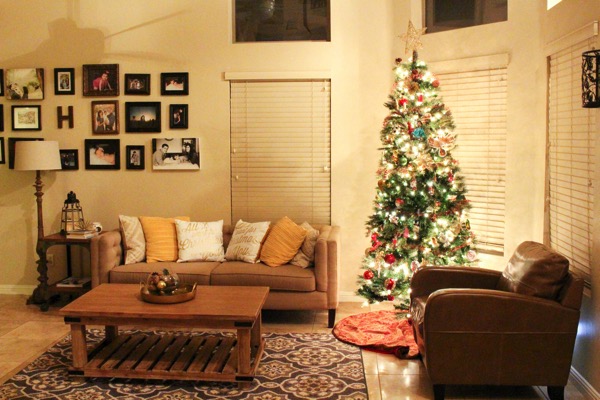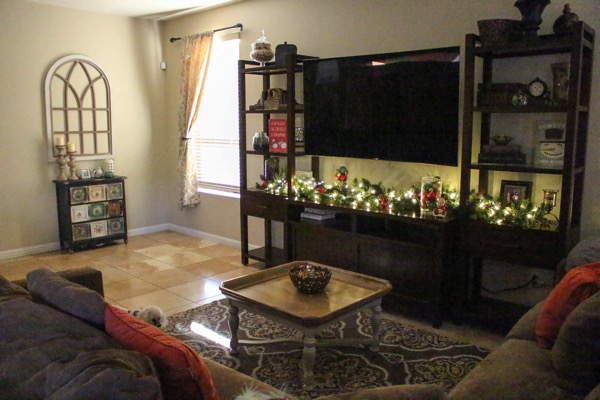 Real talk: our decorations have been up for almost 2 weeks now, but I finally feel like it's appropriate to post these pics. Heh.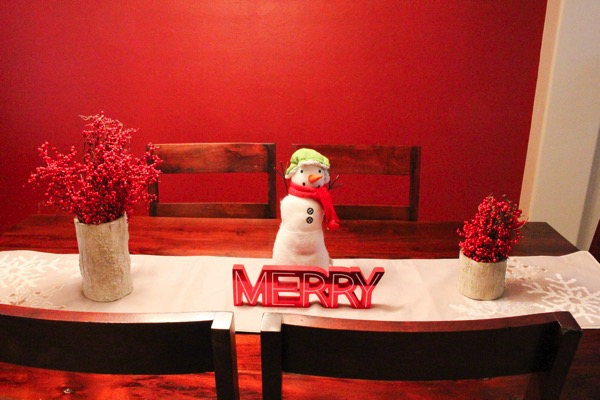 (Ps I can't wait to pain this horrible red wall but for the holiday season, it works.)
– I'm in the market for a ridiculous inflatable for the yard and have my eye on this one.
Read, watch, listen:
– I started China Rich Girlfriend, and just like the first book, I'm loving it so far. The books are so scandalous and intriguing, and the various plot lines are like the best soap opera. I definitely recommend the series so far if you're looking for a fun and fluffy read. (I did see the first movie, and liked it, but the book is way better.)
– A great article with the founder of Beautycounter.
– The Dear Evan Hansen soundtrack. I know, I know, I'm late to the party. Since I've officially emerged from my "Hamilton and Greatest Showman on repeat" cloud, I started listening to some new-to-me soundtracks. It took me a little while to get into this one, but once I Wiki-ed the plot line, I could listen to the whole soundtrack and totally cried. "Waving Through a Window" and "You Will Be Found" are my very faves.
Beauty + fashion + health:
– This camo sweatshirt is cute for life (with a pair of leggings and low tops) and it's also amazing for sleep. It's insanely soft and cozy.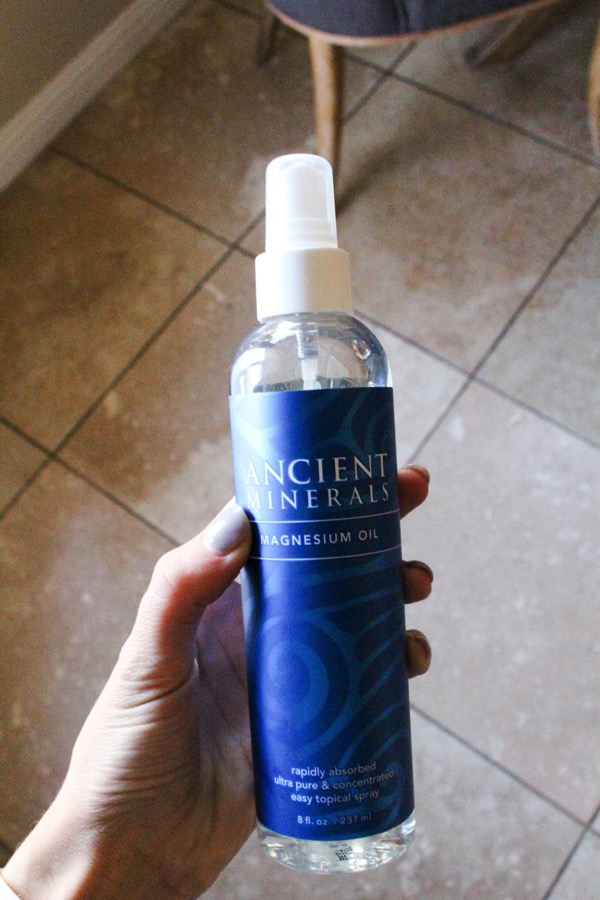 – Magnesium oil. I have a whole post going up about this next week, but I had some hormone testing done and was surprised with the results. To help with adrenal fatigue, I'm really focusing on decreasing stress, promoting sleep, and eating as well as I can. This magnesium oil has been a game changer with sleep and some of the mental stress I've been feeling. About 80% of Americans are deficient in magnesium, which is an important mineral. A lack of magneium can cause neurological effects (like insomnia and anxiety) and muscular effects (like spasms and pain). I spray it on my feet at night (it tingles a little) and wash it off 20 minutes later, then sleep like a BABY. I haven't had such vivid dreams in a looooong time.
– Been wearing this lip gloss in fig a lot lately! The color looks super dark in the container, but it's actually very sheer and a lovely plum shade for winter.
Fitness:
– An oldie but a sweaty holiday-themed Tabata workout.
– How to know what health and fitness information to follow.
– A high volume interval training workout.
– More reasons to have protein before bed.
Happy Friday, friends!
xo
Gina