This post is sponsored by Nature's Way.
With kids in school, we want to keep our family healthy during the winter season. I think of winter as the "eat more sugar, sleep less, experience more stress, and hide inside" season. These are some of the things that I try to remain mindful of as we head into the colder months.
As far as nutrients go, it can be challenging to eat a vegetable when you're surrounded by holiday cookie platters. I look for ways to get in as much produce and nutrients as possible -soups and smoothies are convenient ways and the girls love them – and we consistently take our multivitamins and elderberry.
Some of the other things that I try to do to support our immune systems:
– Wash our hands… A LOT. I'm the weirdo who always has a hand sanitizer spray in her purse and in the car. I just have to say "hands" and the girls put their hands out to be sprayed (and roll their eyes a little. Don't care).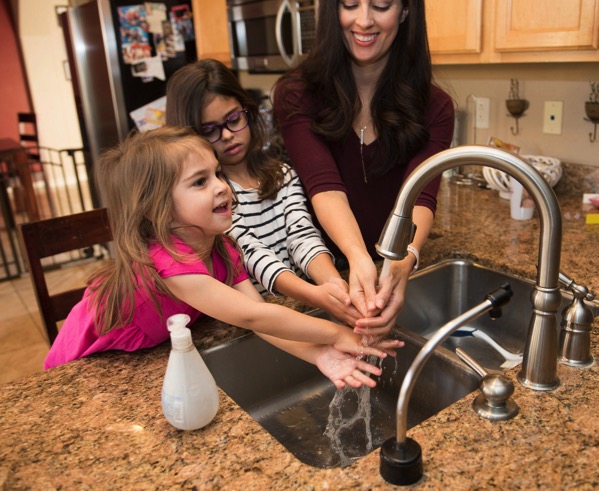 When we're home, we use soap and water to wash our hands frequently, and we're even more diligent during the winter.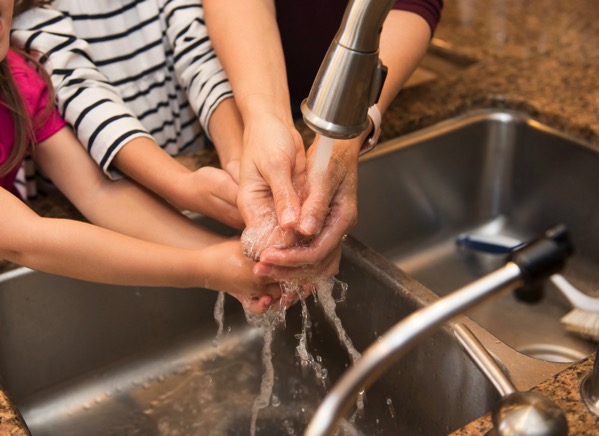 – Get outside. Vitamin D can help support the immune system, and we can naturally get less during the winter months. Even when it's a little chilly, we bundle up and get outside every day. Whether we're chasing each other, playing freeze dance, or taking the dogs for a walk, I think time outside is important for everyone's sanity and happiness.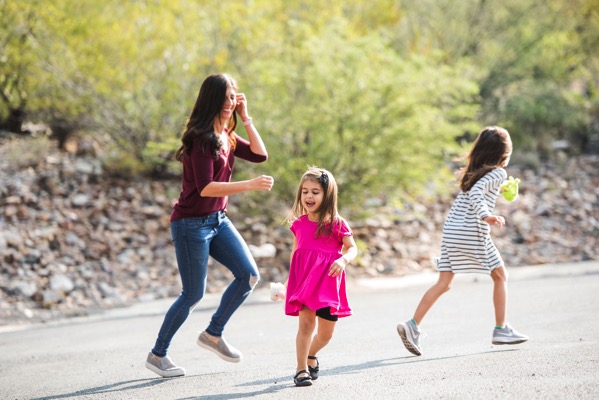 – The wellness shot aka the lemon garlic shot.
The second any of us start to feel a cold coming on, the wellness shot happens. This is a friend from the San Diego barre studio's recipe and I've been using it for years now. The whole family is on board, even the Pilot who stomps around muttering to himself after he takes one. P even gets a baby wellness shot and she chugs it like a champion. So proud.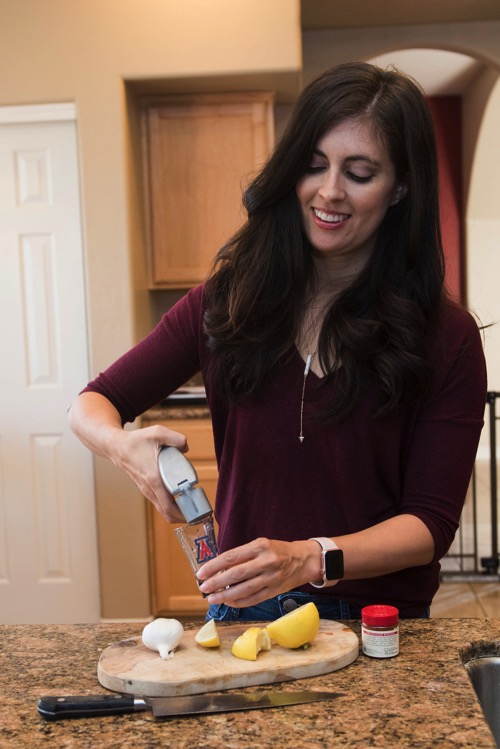 Here's the recipe if you want to give it a try!
Juice of 1/2 lemon
1 clove of minced garlic
A little cayenne pepper on top
Take it like a shot! I'll do these max twice a day when I start to feel a little under the weather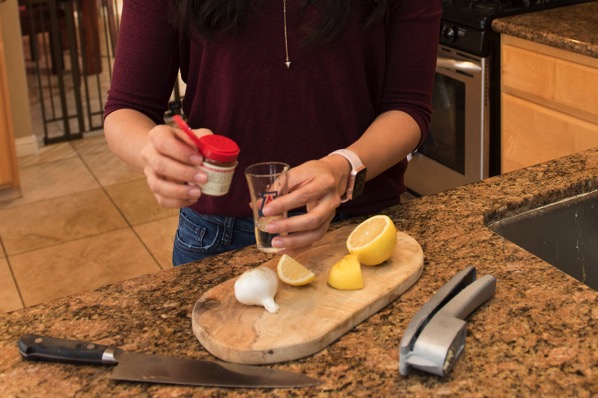 – Try to get quality sleep. So much magic happens when we sleep, and it's the body's chance to repair, protect, and heal itself. Even with so much going on during this busy time of year, I try to make sleep a priority.
– Reishi! This is one of my all-time favorite supplements. Reishi is a beneficial mushroom, and I think it's really helped keep my immune system healthy*.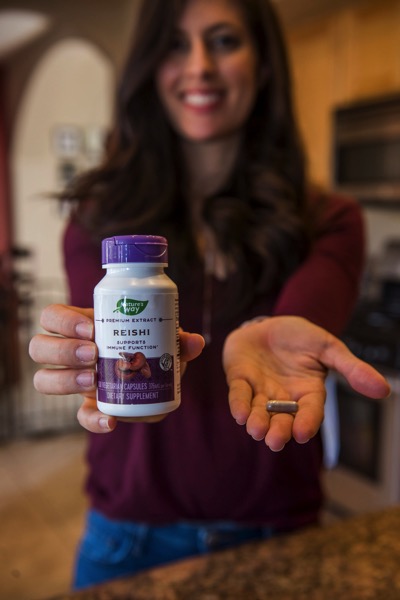 I also love that this Nature's Way supplements doesn't contain any artificial colors, wheat, soy, corn, gluten, dairy products, or preservatives. (As always, check with a doctor before adding any supplements to your routine.)
So, tell me friends: how do you support your immune system during the winter? Any favorite habits or remedies?
xo
Gina
*These statements have not been evaluated by the FDA. These products are not intended to diagnose, treat, cure, or prevent any disease.