Hi hi! Happy Friday! Hope you've had a fantastic week. Ours has been a bit of a whirlwind, so I'm absolutely looking forward to the weekend. I feel like I look forward to the weekend all week just because I know I can stay in pajamas past 8am and enjoy a slow morning with the girls. In the next couple of days, I'm looking forward to attending a CF fundraiser with some friends, celebrating a birthday, and another weekend at the pool. As long as the temps are past 90, we're livin' it up. I'd love to hear what you have going on!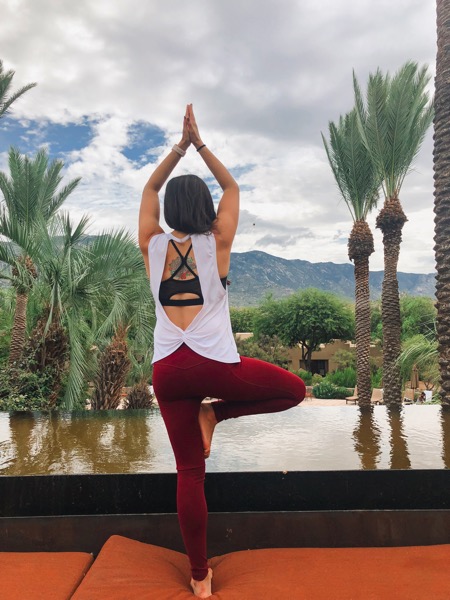 (Still riding the zen vibe from last week's day at Miraval.)
It's time for the weekly Friday Faves party. This is where I share some of my favorite finds from the week and around the web, and I love hearing about your faves, too. Please shout out something you're loving in the comments section below!
Fashion + beauty:
These jeans! I've worn them so many times already! I love that they're still neutral, but a little different. DL1961 jeans always fit me really well.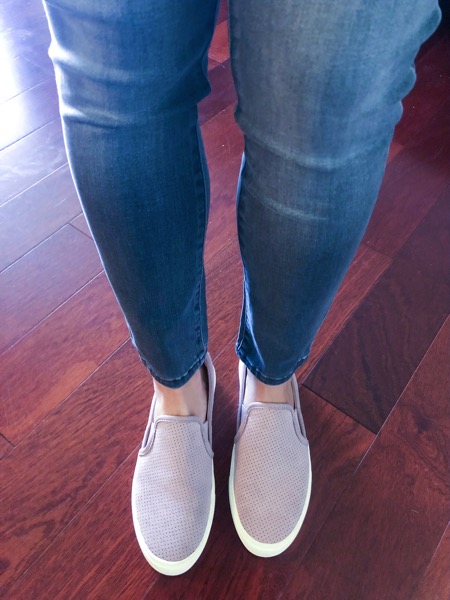 Flawless in Five promo. If you've been wanting to try our makeup and swap out current products with safer options, Flawless in Five is the perfect place to start. You get to customize 5 different products (a brow product, a dew skin or tint skin, a lip gloss, blush, concealer pen, and mascara) and you'll receive our retractable foundation blush for FREE. This really makes a huge difference in blending and I find that I use way less product with the brush. It's made with super soft cruelty-free bristles.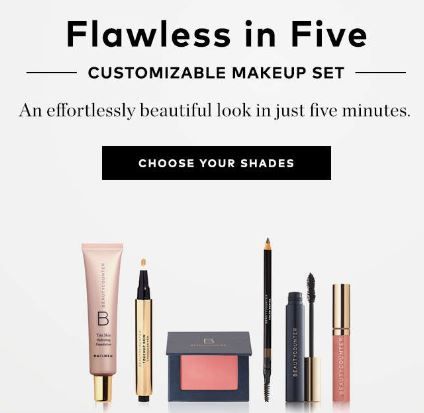 If you join Band of Beauty ($29), you'll also get our overnight peel for free. Everyone is obsessed with this peel, and many users report that they notice a visible difference in skin texture and brightness after just 24 hours. It's seriously that good!
Here's the full breakdown: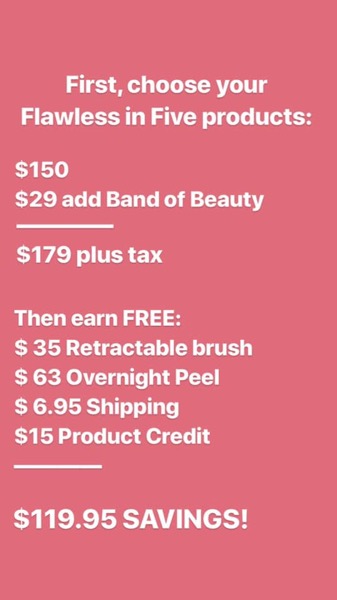 Read, watch, listen, download:
Bark. This week's podcast episode is all about navigating social media with kids and protecting kids online. It's an important topic and I recommend checking it out! (Plus, Roo is awesome and we also chat about mom hacks and productivity.) In the episode, we talk about Bark and all of the incredible features it provides. It's basically an online watchdog that looks over your kids' email, texts, and online presence (including every social media app imaginable). It alerts the parents of any red flags that suggest bullying, suicidal ideation, sexual content, etc.
Even if your kids aren't at the age where they have smartphones, please help me spread the word with those you love. If you use the code FITNESSISTA, you'll get 20% off monthly, which comes out to being about $7 a month (and so.so.worth it). Bark is also available for FREE for schools, so please share the link with your school administrators. Up until this point, they have prevented 16 school shootings. 16. They've detected 10 thousand severe self-harm situations.
They're doing lifesaving work, and I highly recommend checking it out.

How one couple lives separately together. I think this is how the Pilot and I kinda live?
How to step out of the drama triangle and find real peace.

Fitness:
Les Mills 21-day challenge! My friends at Les Mills are currently running a 21-day challenge. You can sign up for your 21 days of workouts for free here, and click here to download your 21-day plan. This has two options, depending on whether you have equipment or not, and is such a great way to change up your fitness routine.
7-day reset is coming on the 30th! If you'd like to join in the fun (workouts, meal ideas, and motivation, delivered to your inbox) make sure you're subscribed to my newsletter here.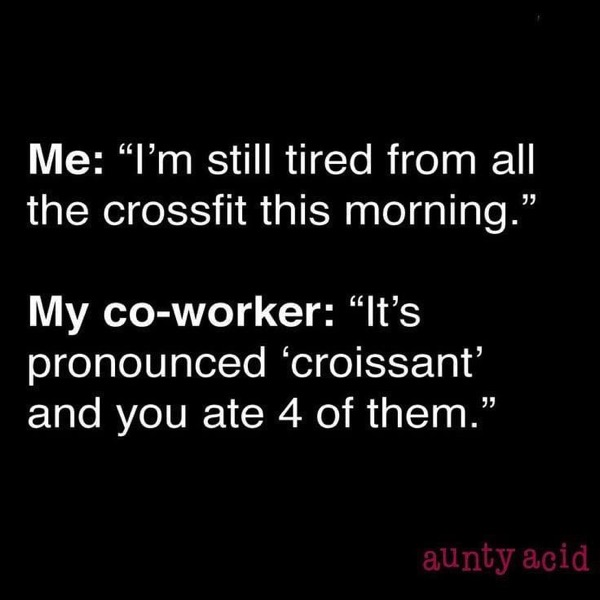 Good eats:
If you haven't tried these beauties yet, you gotta do it.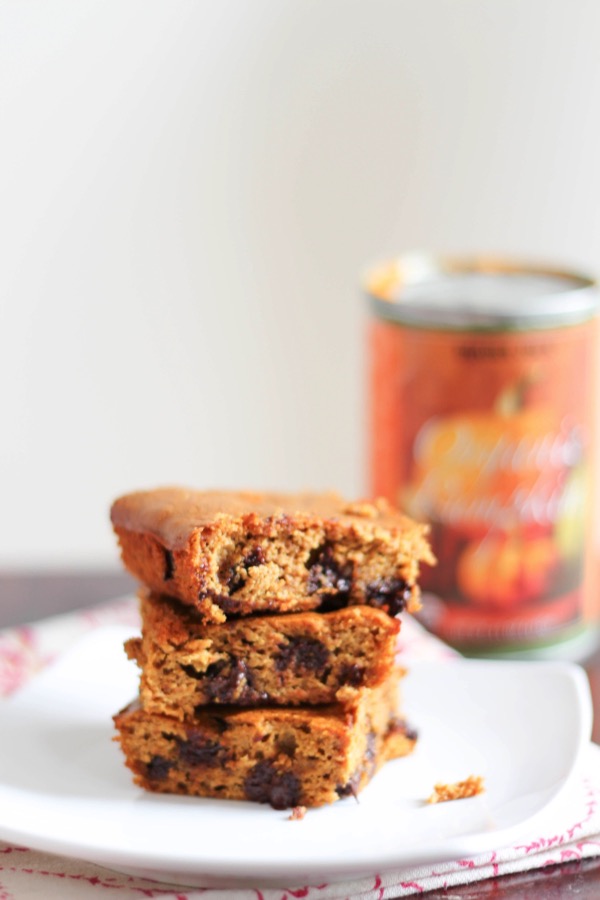 This baked eggplant parmesan looks amazing.
Scottsdale friends: Prep & Pastry is open! You can check out Kyle's Fox News appearance here. He makes an insane duck confit.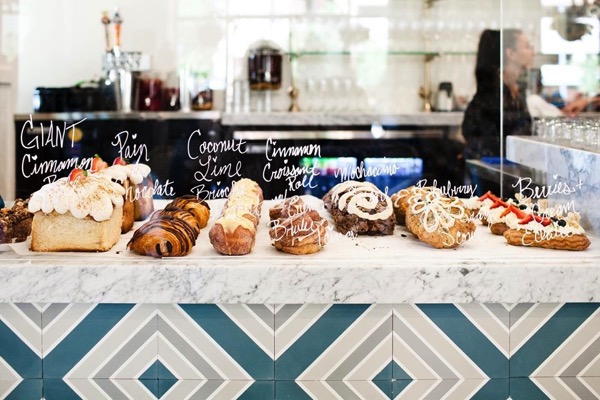 Happy Friday, friends!
xo
Gina