Hi friends! Happy Monday! I hope you had a lovely weekend. This morning, I'm catching a BODYATTACK class and then the rest of the day is filled with appointments. I'm feeling relaxed and ready to crush it after a great weekend. 🙂
P and I started Friday morning with a trip to the car dealership, and then headed to the Children's Museum with some friends. The kiddos played their little hearts out, and then P and I grabbed lunch at our favorite spot, August Rhodes.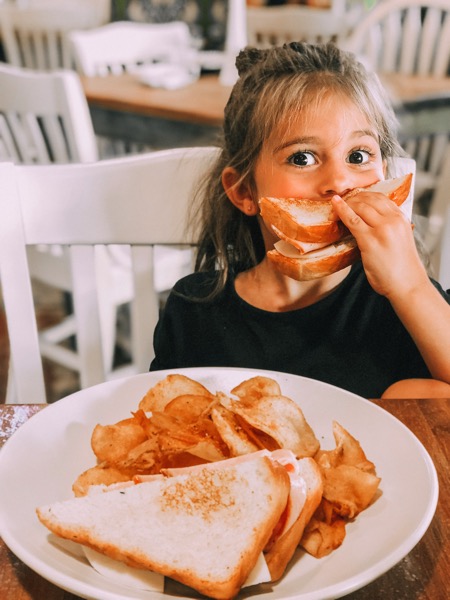 (One of the few places where I know the girls will crush their food. The bread is A DREAM.)
She crashed in the car on the way home, so I was able to catch up on a little bit of work stuff before picking Liv up from school.
The highlight of the day? Seeing this girl!!!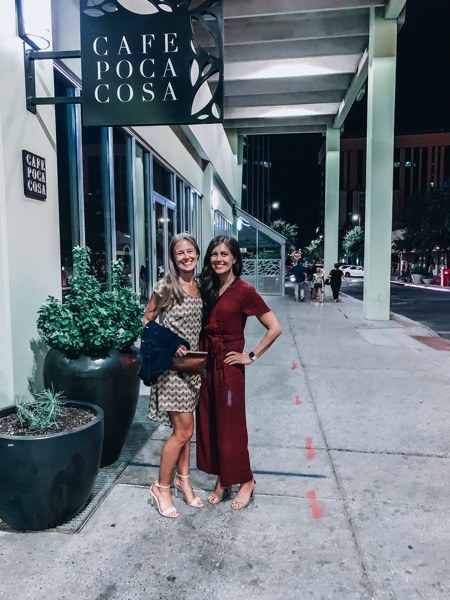 When Jess told me that she and her friend Laura had picked Tucson for their girls' trip location, I was so pumped. I haven't seen Jess in almost 3 years, but consider her a part of our extended family. When we both lived in San Diego, we frequently had "family dinner" at our house, caught workout classes together, did double date nights, brainstormed blog and business concepts with each other, and she has there for me during all of the post-Penelope surgery stuff. When I had my hand surgery, my IV was in my arm, and we were waiting for hours for the graft nerves to get there. (<— so weird and very Grey's Anatomy.) The Pilot had left to take over for P and pick up Liv from school, and my phone died while I was in the hospital room. I was lying there in complete boredom with the IV attached, also feeling a lot of anxiety about everything, and Jess walked in the door! She's like a real-life angel. We've kept up with each other since our San Diego days, but it was so nice to finally see her beautiful face in person and also meet Laura.
We had dinner at Cafe Poca Cosa, which is my #1 recommendation for out-of-town guests. The menu varies each day depending on what's fresh at the market, and servers walk around holding a giant chalkboard displaying the entree selections. It's always a mix of different chicken, fish, beef, pork, and the classic tamal, or you can be adventurous and choose the Plato Poca Cosa. In this case, the chef chooses 3 entrees for you, and no two platos will be the same at each table. They serve each entree with forest-sized salads, housemate vinaigrette, rice, beans, and fresh tortillas. Dinner was fantastic, and we got to catch up while feasting and drinking sangria.
Saturday morning, the Pilot had just arrived, so I got to have breakfast with him and the crew before meeting Jess and Laura at Miraval for a spa day. He also got to meet the guinea pigs! They loved him, of course.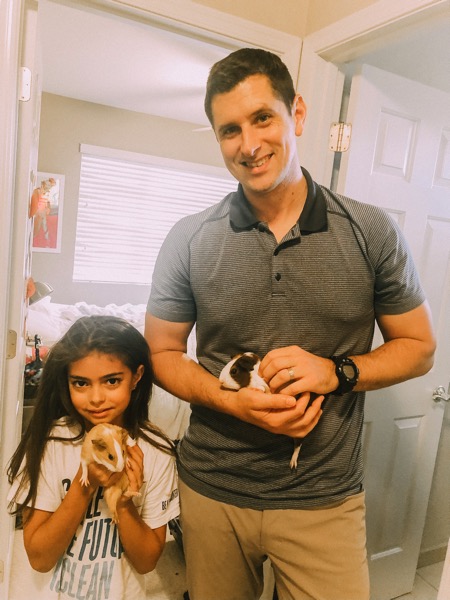 The vibe at Miraval is so zen and comforting; it's easily one of my favorite spots in Tucson. I hopped into a core yoga class, and met up with Jess and Laura afterwards for snacks, exploring, lunch, and lounging by the pool.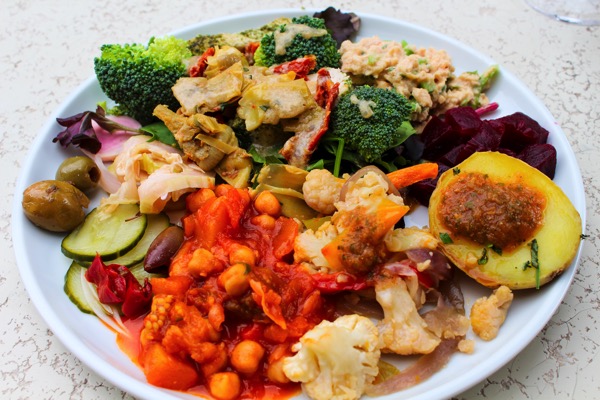 (If I could have a buffet with healthy meal options, that would be cool. I also had the best gluten-free brownie and a prickly pear margarita.)
Jess and I also took an abs and glutes class. The class was good, but my favorite part was enjoying the scenery and lounging. (My full review of the day passes at Miraval here!)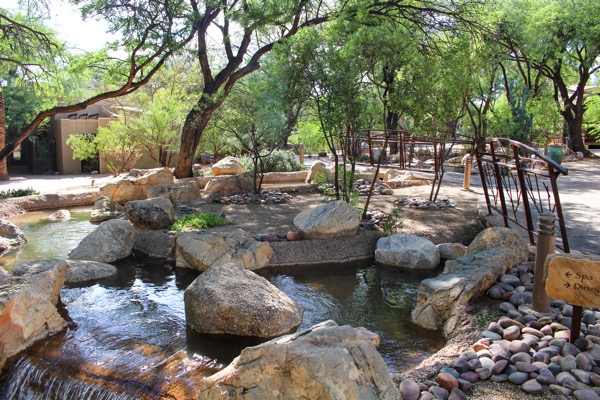 I felt a little bit of mom guilt for ditching out to go to Miraval a couple of hours after the Pilot got home. I feel like this particular feeling never really goes away; you want to savor every moment with your kids, but also want to have the ability to take care of yourself and do things that make your soul happy. In the end, I knew that after so much solo parenting over the past year, a spa day with girlfriends would be a wise choice.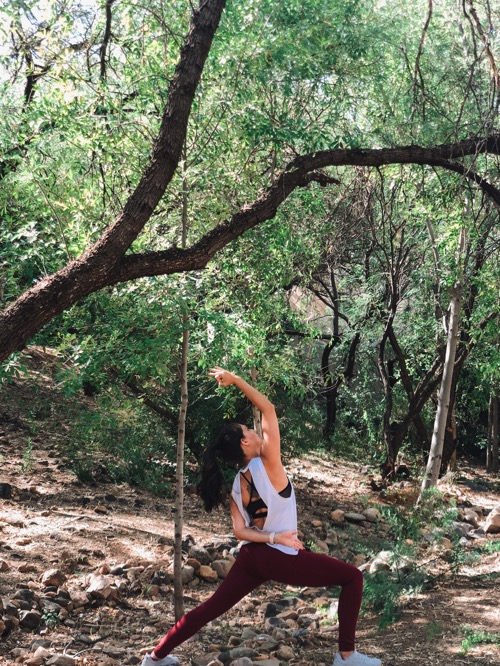 I felt so peaceful and happy on the drive home, and while I was enjoying the spa day, the Pilot and the girls got to spend some quality time together. They went to Peter Piper, August Rhodes (yep, P had it two days in a row!), and while P napped, the Pilot and Liv worked on her homework together. When I got home, we all went to Blanco for dinner and to walk around La Encantada. (I had Mexican two nights in a row and not even a little mad about it.)
Sunday was a lazy day. We had breakfast here at home, we went for a swim at the Lodge with friends, and got the grocery/chores/school to-dos crossed off the list.
I hope you had a great weekend, too! Thanks for stopping by the blog today and I'll see ya in the am with another one-song workout.
xoxo
Gina