One-song workout: "Good As Hell" (Legs and Cardio)
This is a one-song leg and cardio workout to Lizzo's "Good As Hell." Get a great workout at home in 3 minutes. For even more fun, combine this workout with the legs one-song workout I posted a couple of weeks ago, and this back and biceps one-song workout.
Hey hey! How's the morning going? Hope you're having a lovely day so far. I have a new one-song workout for you! Of course, I had to do a Lizzo song, and this one is my very fave. Language warning: she says "hell" maybe 80 times, just a heads up.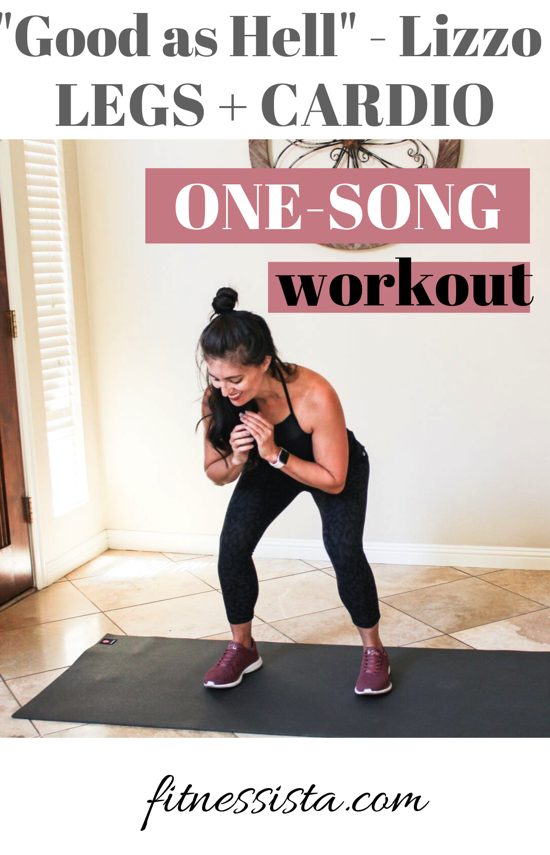 For this workout, we're doing a combo of legs and cardio intervals to get your heart rate up. At the end of the song, I was sweaty!! The moves switch fairly quickly, so watch the beginning of the video for modifications and low-impact options.
Here's what the workout looks like: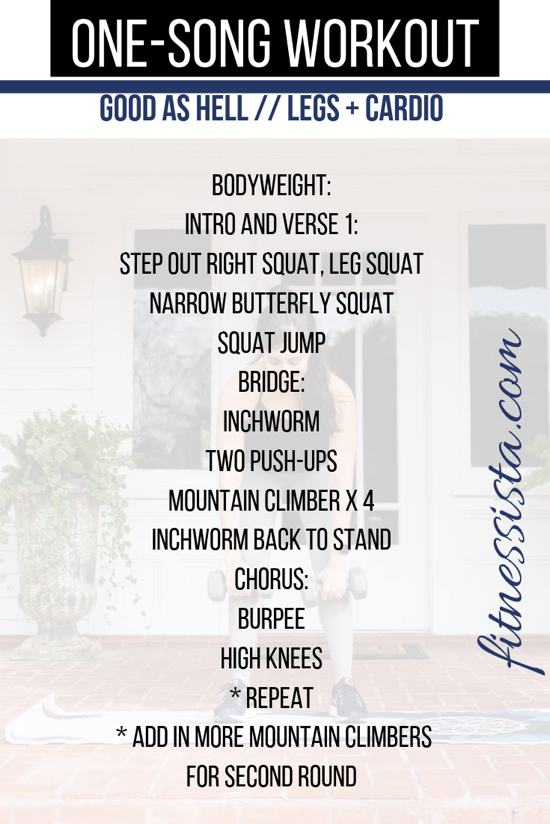 And here's the one-song legs and cardio workout video:
(As always, talk with a doctor before making any fitness changes. Honor your body and modify as needed.)
Please let me know if you give this a try and if you have any song requests!
Subscribe to my YouTube channel here. <— a good spot for all of my video workouts in one spot!
xoxo
Gina
Wearing align crops, Fabletics tank, and APL sneakers