Hi friends! Well, well, well another week down. Is it just me, or did this week fly by? I feel like the days are moving a bit more quickly now that we've found our groove. Or maybe it's the fact that we're used to moving in slow motion so less activities/tasks take up more time? (I'm like, "Clean P's room. That will take at least 2 hours." Before all of this, I could do it in 30 minutes lol.) I can definitely see how this whole thing moves in waves. Some weeks are up and some are downers, so it's just going with the flow. I hope that this week was a bit better for you, too.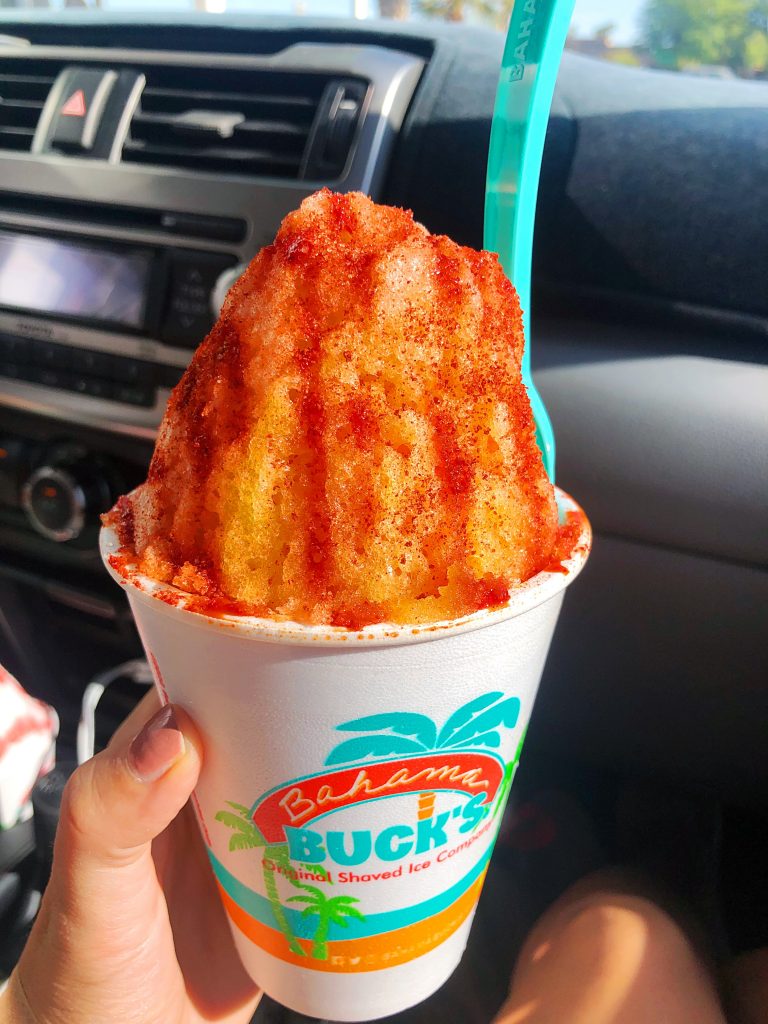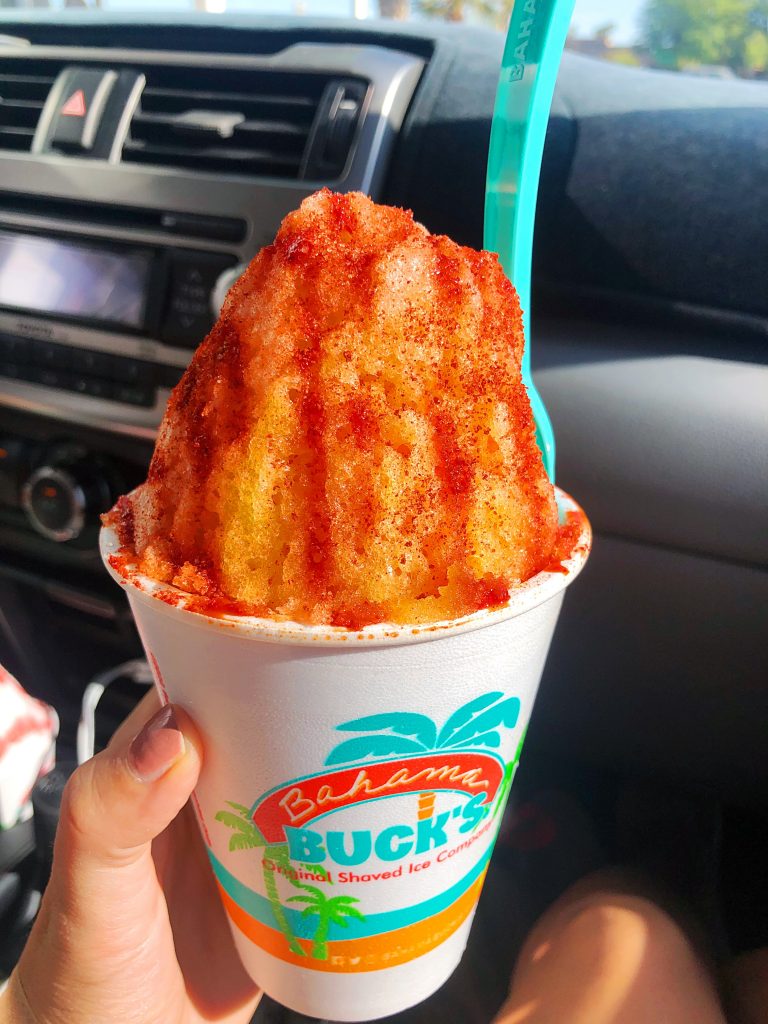 (My go-to Bahama Bucks order: mango, melón, and cucumber shaved ice with chili salt and chamoy. YES.)
Some exciting news: we finished our cabinets! I can't wait to show you guys the final product. It really brightened up the kitchen. I'll write a full post next week with all of the details, plus some before and afters.
It's been heating up here in Tucson (over 100 the past few days!) so we've had lots of water playtime outside. I introduced the girls to Slip N Slide (they looooove it) and got a small inflatable pool. We also crashed my mom's pool and had a Chick-Fil-A picnic in her backyard.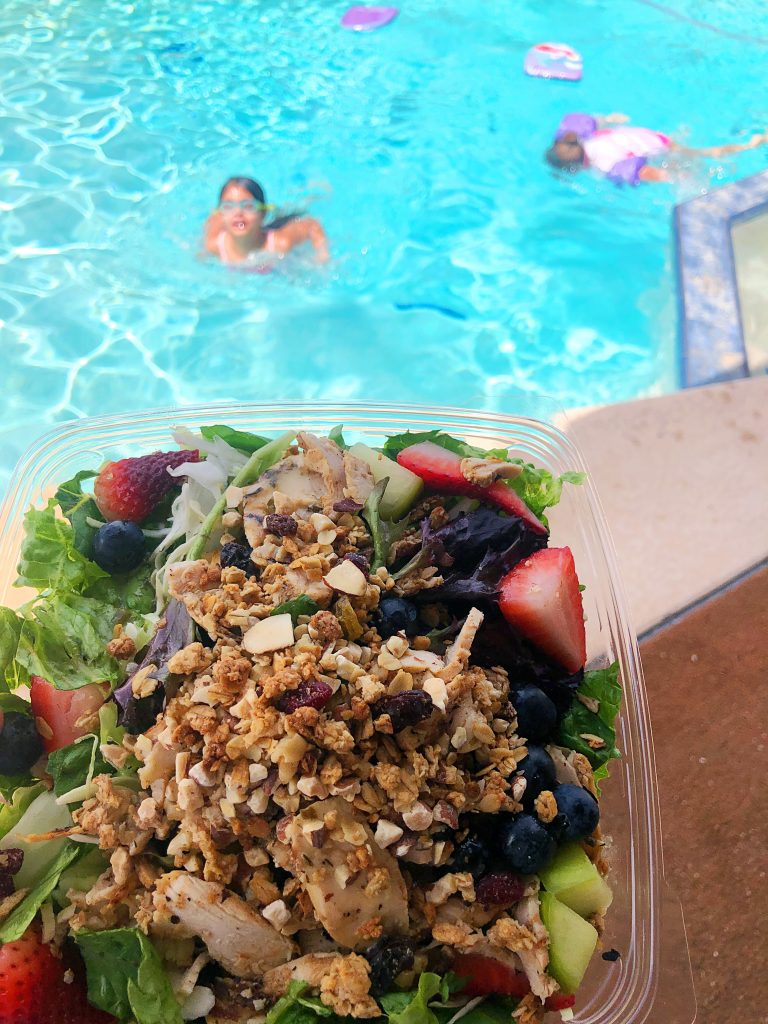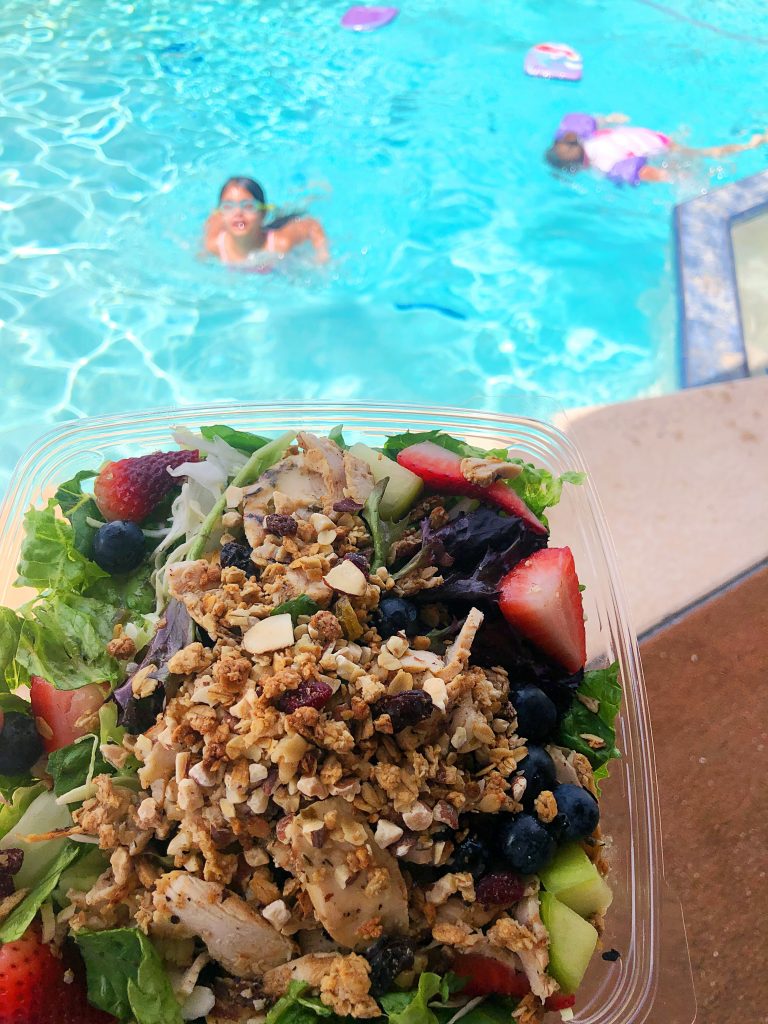 (Before we lived in Valdosta the second time, I didn't understand the Chick-Fil-A hype. Like why do 80 cars line up for drive-thru chicken? I get it now. It's SO forking good. I usually get the grilled chicken sandwich on a gluten-free bun or the market salad with no cheese. The waffle fries are also a dream come true.)
Now it's time for the weekly Friday Faves party! Here are some faves from the week and around the web. I always love to hear about your faves, too, so please shout out something you're loving in the comments section below!
Read, watch, listen:
– Latest episode of Some Good News. Lovin' this dose of positivity each week.
– SoulCycle at home lololol.
– Another Disney Singalong on the way! The first one was so great and the girls loved it
– Check out this post if you're looking for Mother's Day ideas!
Beauty + fashion:
– Officially in love with the new Vitamin C serum! It makes my skin glow, and I notice a difference in the texture of my skin. I haven't been wearing much makeup (maybe some eyebrow gel, tinted moisturizer, and lipgloss if I'm feeling crazy) and have noticed a difference in my skin tone/texture. (Also my vision of what's presentable has become extremely skewed.) I love that it has a hint of turmeric scent and that it contains antioxidants and ultra stable Vitamin C to protect skin as well as reduce age spots. Check it out here!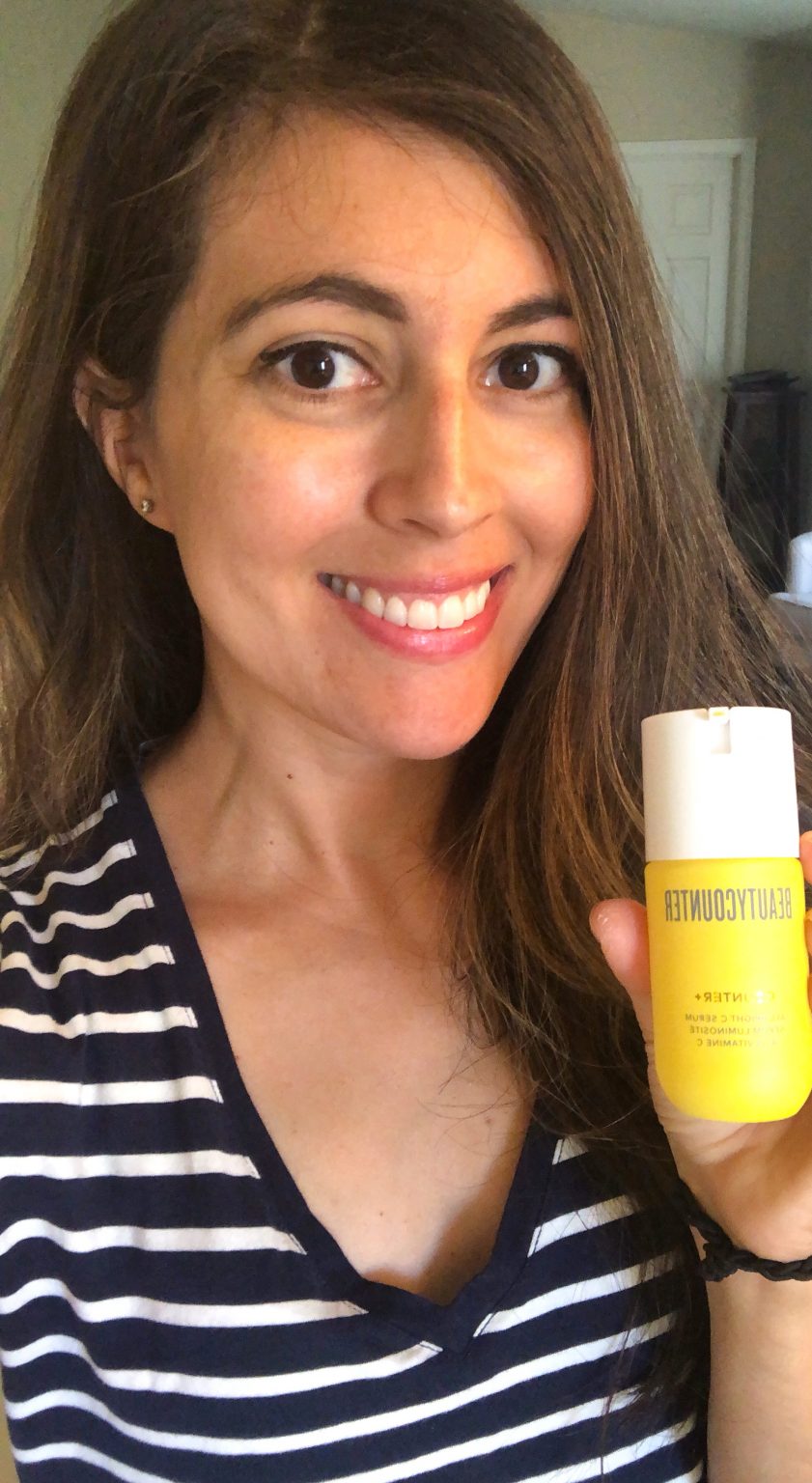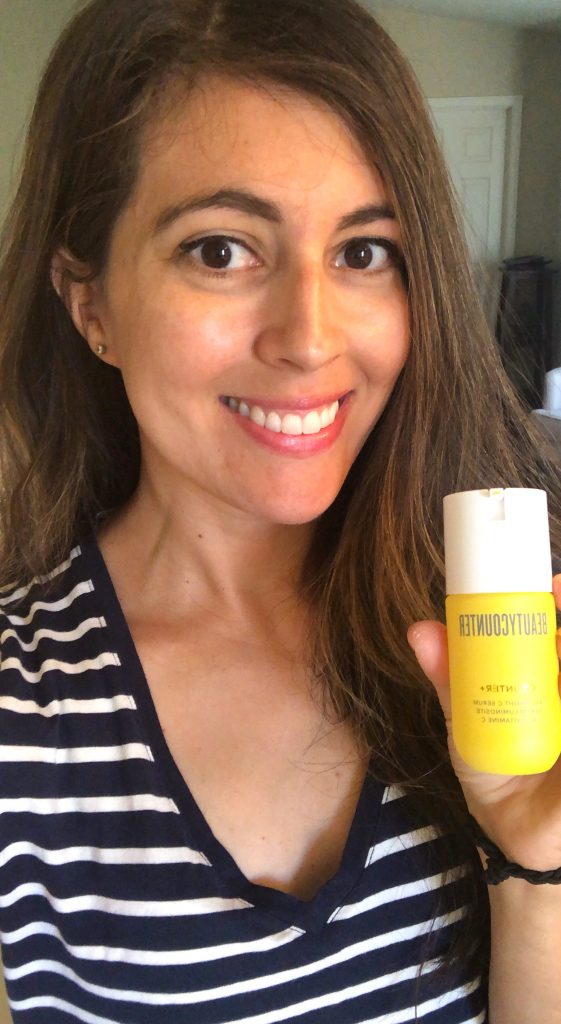 – Got these leggings in my latest Trunk club delivery and love the pattern! I usually stick to solid colors but it's been fun to switch things up a bit.
– These joggers are super cute.
Fitness + good eats:
Took an awesome yoga class with THE Baron Baptiste on the lululemon community page. It was a playful yoga practice with jumping, about 6 rounds of crow, and it was everything I needed. I've been craving yoga quite a bit and can't wait until I can finally go back to hot yoga. (For now, I could totally do it on the balcony in the Tucson sun and it would probably feel like the same thing? jk prob not a good idea.)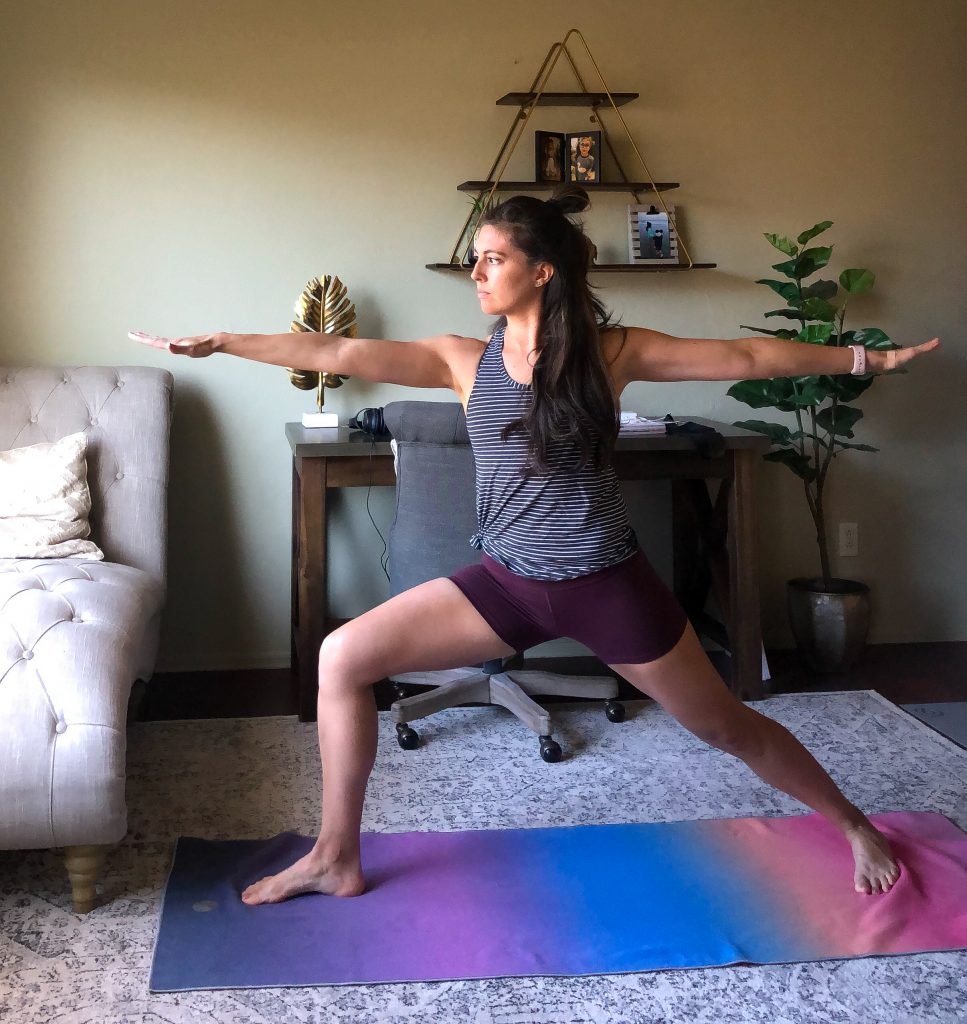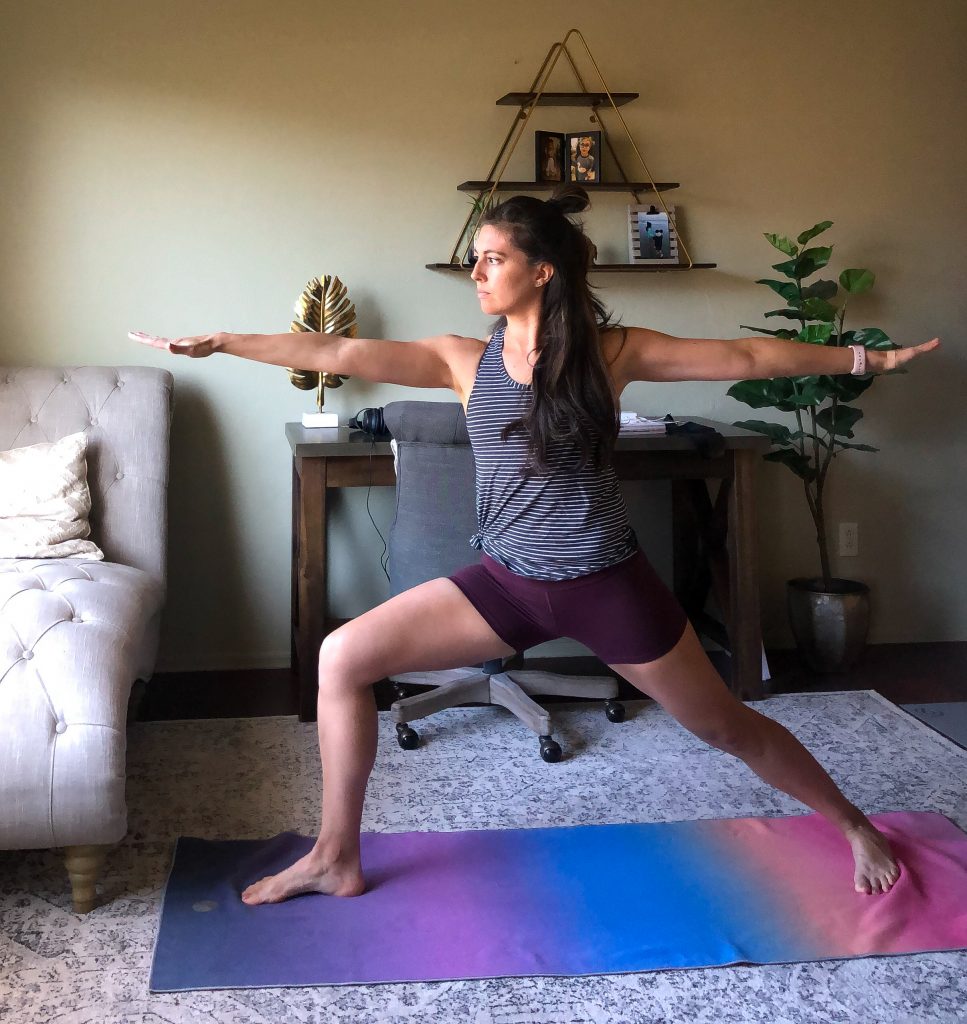 (My fave hot yoga shorts are here.)
The 20 greatest recipes of all time.
Leg HIIT and Plank Core Bodyweight workout.
How exercise supports your mental fitness.
I wanted to tell you guys about this breakfast! My therapist (who is a real-life angel) gave me the recipe when we did our Zoom chat this week. You boil a chopped apple for a few minutes until it's soft, and then from here you add some grain (you can use rice, oats, quinoa, whatever you have) and and nuts/seeds, fresh or dried fruit, granola, a little butter, pinch of salt, cinnamon, some maple syrup. I had mine with oats, cashews, blueberries, cinnamon, butter, maple syrup, and drizzled almond butter on top. It was SO good and satisfying.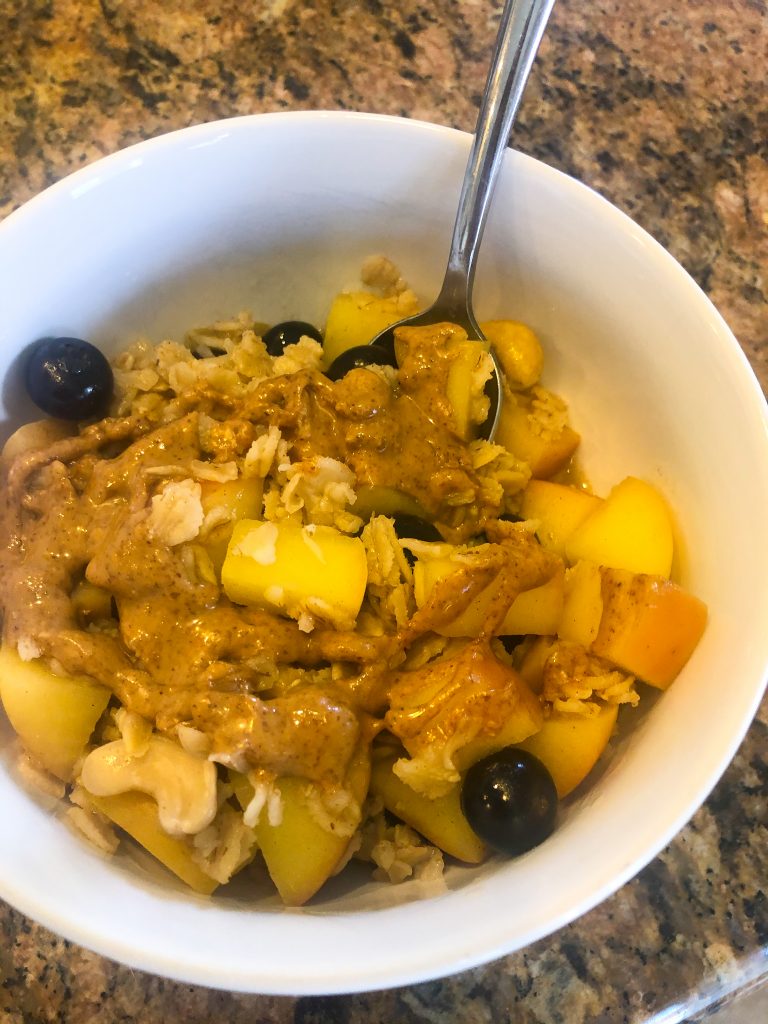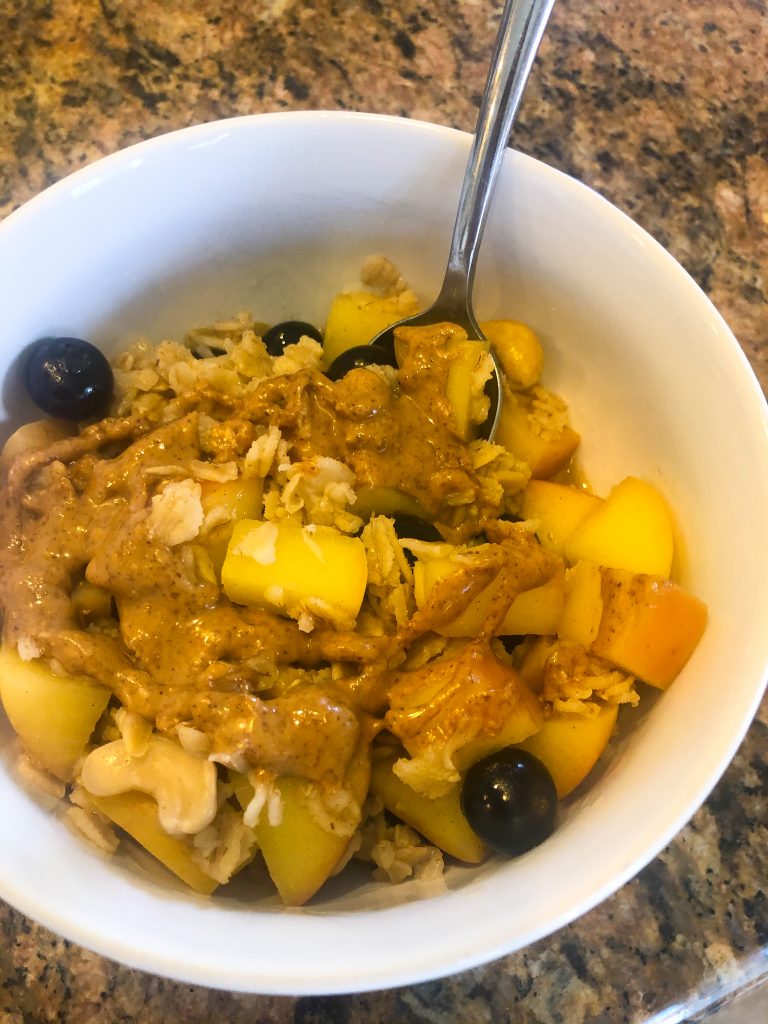 Any new or random recipe finds lately? What's something you're looking forward to this weekend?
Happy Friday, friends.
xo
Gina