Friday Faves (+ a giveaway)
Hi! TGIF. Hope you've had a wonderful week and have some fun plans to look forward to this weekend! We have a couple of fun things in the works, and I'm so excited to see Gone Girl this weekend. I know it probably won't live up to the book, but… Ben Affleck.
Some faves from the week and around the web:
Fall centerpieces! Even though it was 90 degrees while I put this one together, it felt so right. I got everything at Home Goods; love the leaves, and love that it isn't too Halloween-y and can stick around until Thanksgiving.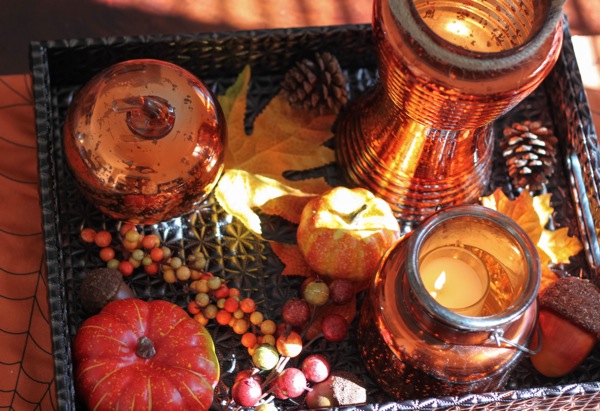 This sign at an Ocean Beach flower shop. Pretty clever marketing 😉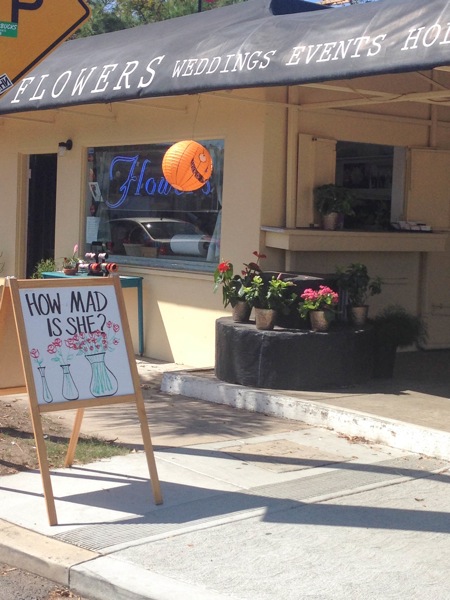 We have figs in the yard! I was a little apprehensive about eating them -it all comes back to childhood trauma from when I ate mushrooms growing outside. It was not a good experience for anyone- but they are delicious.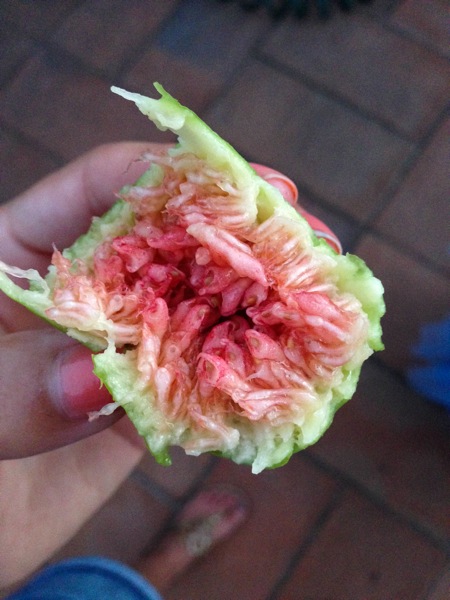 La Jolla adventures with my favorites.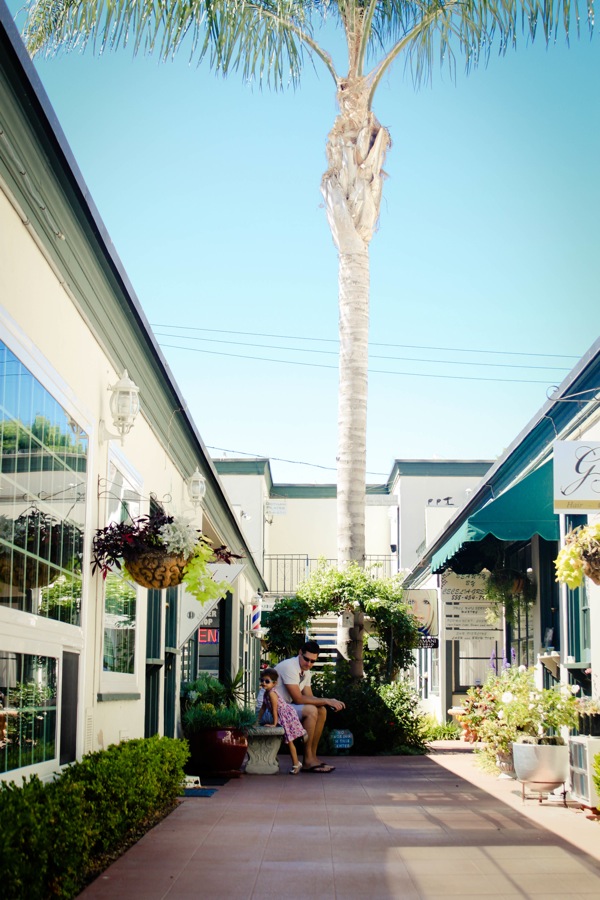 Quotes from the wisdom wall: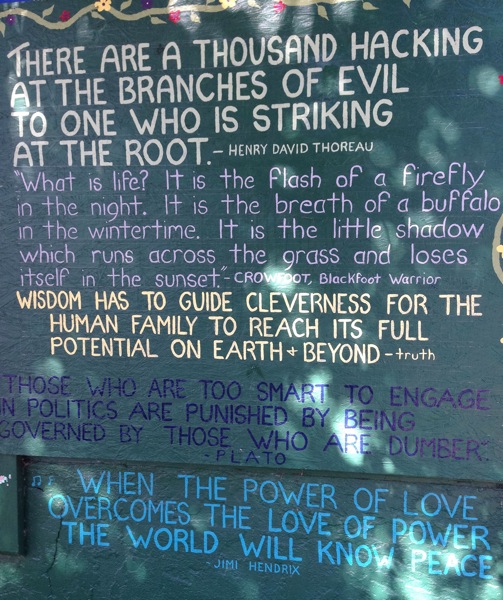 How to determine blood test results. So helpful!!
What weightlifting for 20 minutes does for your brain.
An amazing feature from Cosmopolitan. Thank you so much for including me <3
All about that upright bass. SO GOOD.
Easy reminders to get in your workout.
Count me healthy bracelets. I was so excited when Chelsea Charles reached out to me about these awesome bracelets. I mean, my permanent marker on the water bottle trick worked to count my water intake, but this is a little more fun. 😉
These gorgeous bracelets can be used to count anything you'd like to track. Some ideas: water intake, weekly workouts, nursing or pumping sessions for mamas, words of kindness, or positive thoughts. They can also be a helpful technique for those who are looking to break habits, such as cigarette smoking (by counting how many days you've gone without), or reducing artificial sweeteners. All you do is slide is the little beads from side to side.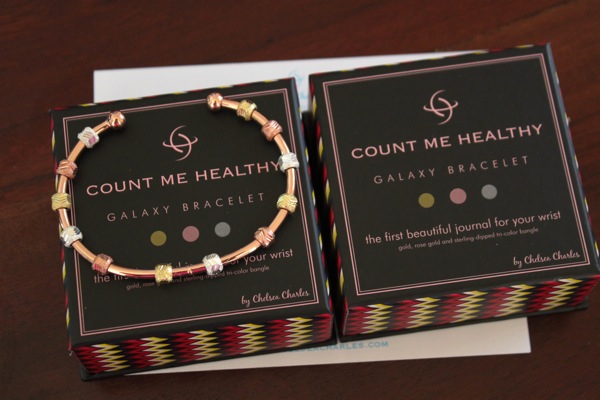 Wearing it throughout the day is also a beautiful visual reminder of your goals. I love how well-constructed the bracelets are; while dainty, they're extremely durable.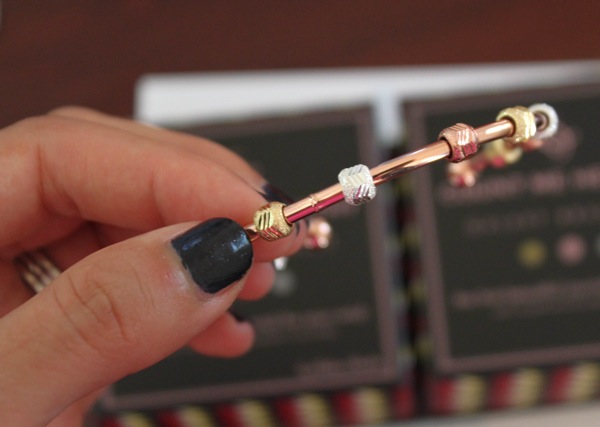 Chelsea Charles kindly sent me two bracelets: one for me, and one for one of you. The rose gold Tri-color bracelet I have to give away is valued at $105, and since it's in my possession, you never know what will make it's way into the winner's goodie mail. (I've been known to put in fun beauty products, homemade cookies, snacks and treats.)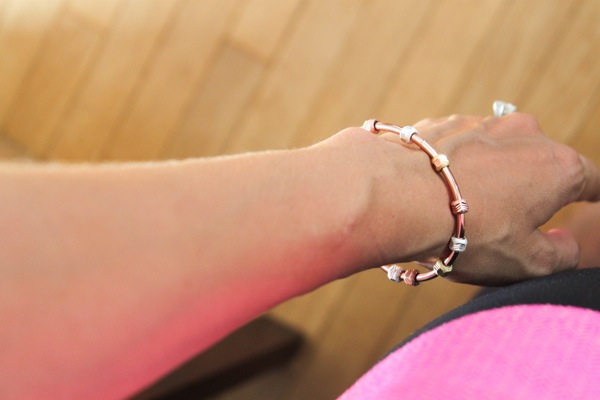 If you'd like to enter, just leave a comment with something you're loving today, or something you'd count via your new bracelet 🙂
Happy Friday!
xoxo
Gina