Hi guys! How's the day been? Thank you so much for the sweet well wishes for Bell. I've read them all to her, and she sends you all Bella kisses of gratitude 😉
The Pilot and I had a day date today! Since Liv was at school for a couple of hours and the Pilot was off work, we decided to spend the morning paddle boarding.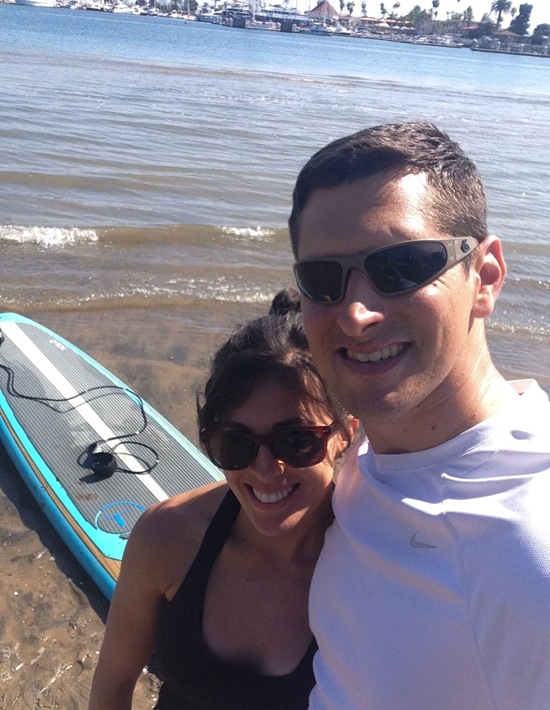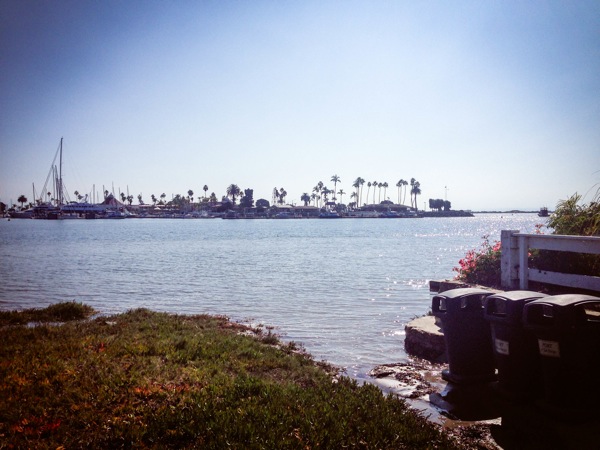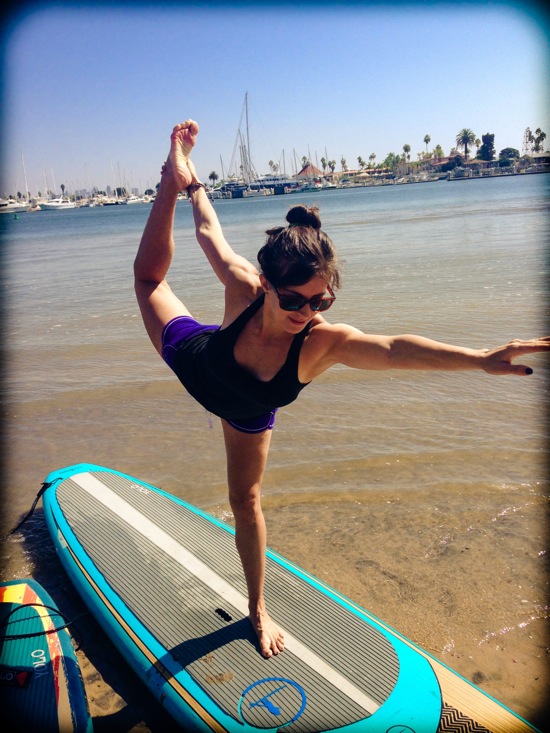 (Goal: to do that out on the water instead of on land)
We rented our boards from YOLO Board in Point Loma. I always get a little excited to see the bright and shiny boards — especially love the mint ones!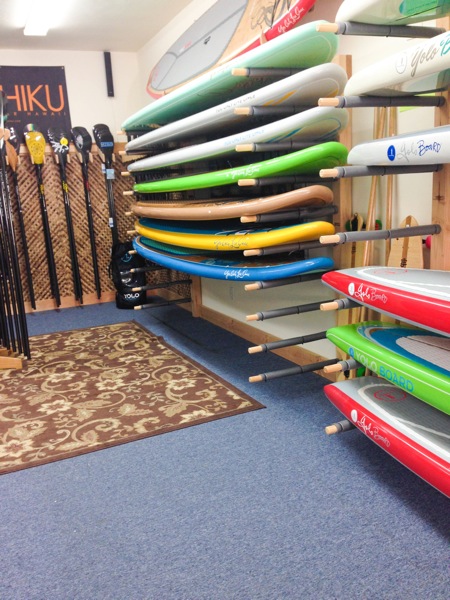 It wasn't my favorite rental spot, as it was more expensive than some of the other places we've tried, but I loved the location. We drove a couple of blocks down to Kellogg's Beach, which was entirely peaceful and calm. It was the perfect paddle boarding spot.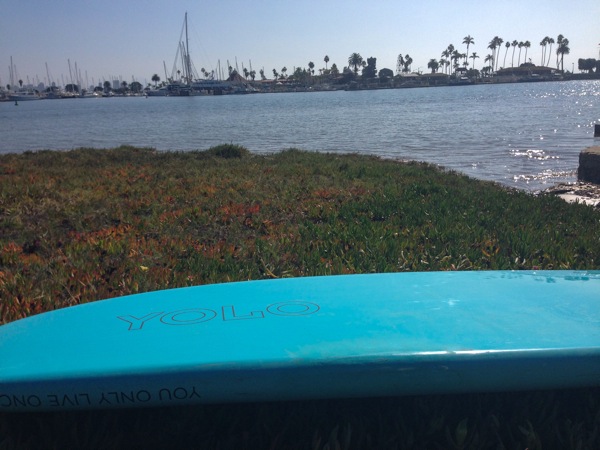 I did like the boards: much smaller than some of the ones we've tried, and lighter. I could actually carry it without looking like a giant goober 😉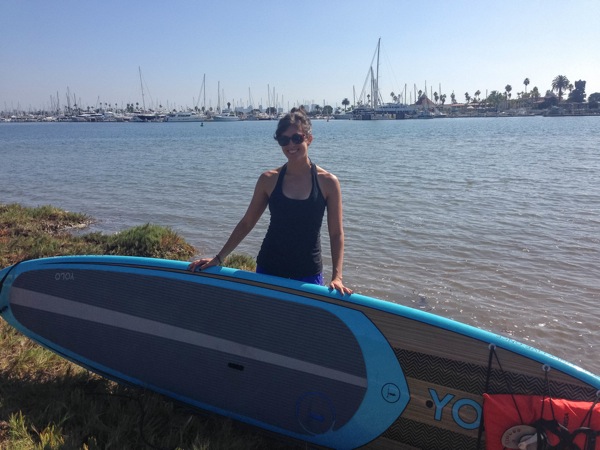 Cruisin':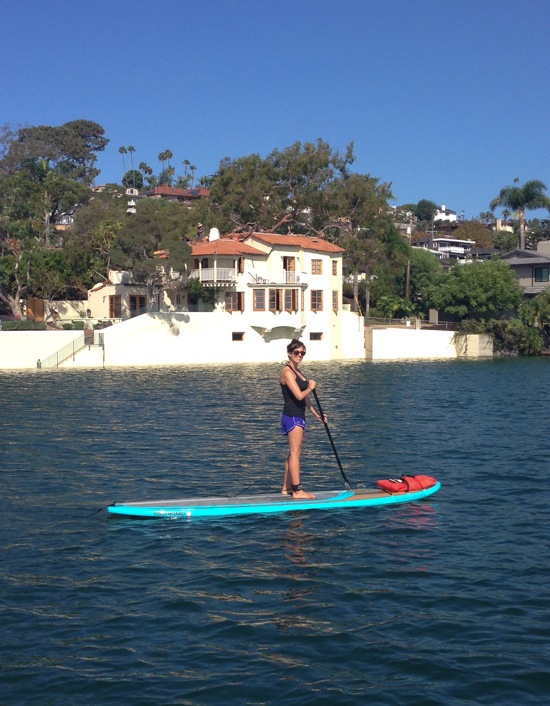 (Check out that DREAMY HOUSE in the background)
We paddled around the bay, navigating past the gorgeous boats, joking around, and hoping we'd see a seal, before taking our boards back and heading to the Living Room for a quick coffee and snack.
The Living Room is a funky little spot -it kind of reminds me of B Line in Tucson!- with an eclectic menu and drool-worthy dessert case.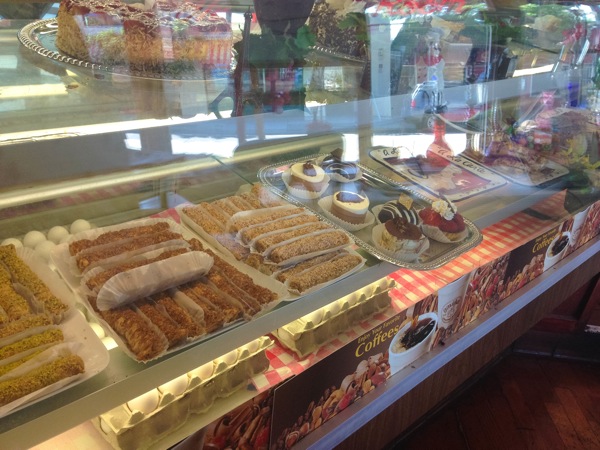 They have bagels, breakfasts burritos, quiches, sandwiches, salads, and acai bowls. Bonus: they offer almond and coconut milk for the lattes.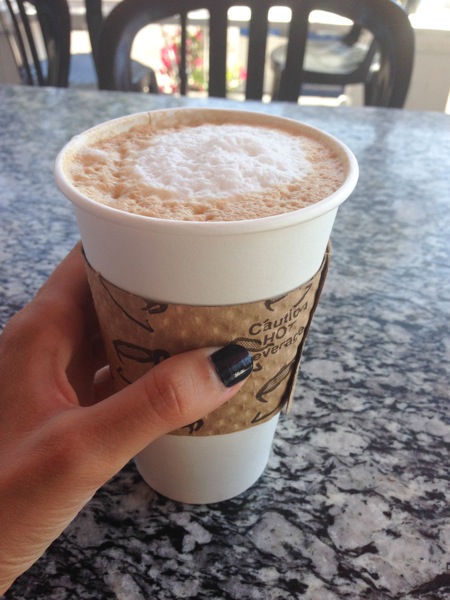 We enjoyed it out on the patio, people-watching and enjoying the beautiful weather.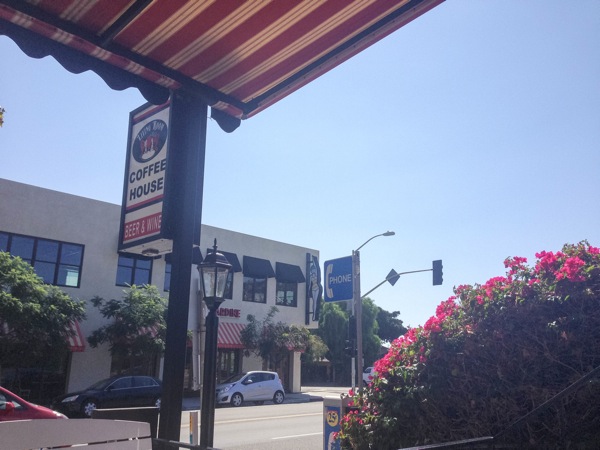 Liv totally busted us when we went to pick her up. "You were at the beach." Hahah. Can't put anything past that one 😉
Hope you're enjoying the day, too <3
xoxo
Gina