1. The meal of my childhood.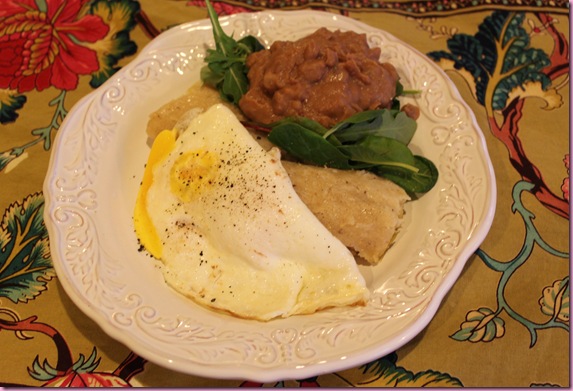 On Sundays after church, everyone would go over to my nana's house for homemade tortillas, chorizo, tamales, beans and eggs. It's something my mom would often make on the weekends, too.. I knew it would be a good day when I woke up to the smell of chorizo. Now, whenever I have a tamale with an egg on top, it makes my heart smile. It was a perfect comfort food while we were living in Valdosta, and nana and mom would FedEx tamales to me. Now, it's a frequent weeknight dinner staple over here- the Pilot loves it almost as much as I do.
2. The return of coral and new TOMs!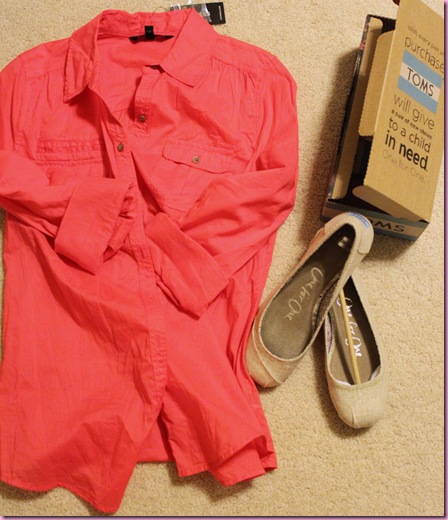 Coral is one of my favorite spring/summer colors and I couldn't resist grabbing up some of the new TOMs ballet flats. They ended up being even cuter in person than they looked online, just as comfy as the originals with a pretty floral interior. (Word to the wise: they run big! I usually wear a 7.5-8 and ordered a 7- they fit perfectly)
3. Planning weekend adventures! The in-laws and our nephew will be here later this morning for the long weekend, and we're so excited for them to meet Livi and do some fun Tucson things. Last time they were all here was for the wedding, and it will be amazing to enjoy a weekend with them that isn't jammed-packed with wedding to-dos.
The Pilot and I are hoping to take everyone to the Desert Museum. I haven't been since I was little, and he's never seen a javelina up close 😉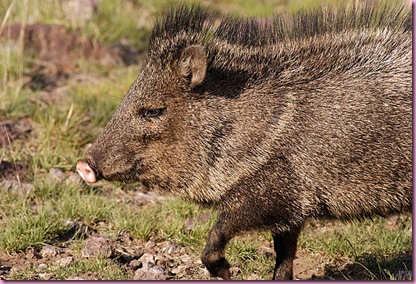 Source
4. The smell of fig.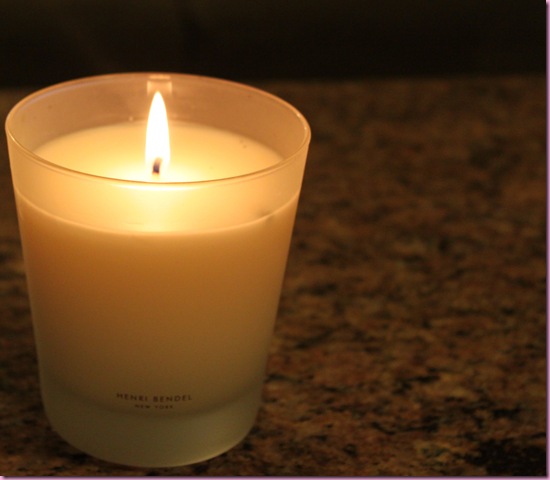 I like to burn candles at night, and these Henri Bendel candles are my absolute favorite. The original price is kind of cray (especially when you can find awesome candles at World Market for way less), but Bath and Body Works marked them down to 75% off sometime last year and I went a little buck wild. I thought my candle stash was gone, and found a new one, still in the plastic wrap under the sink. I may have ran around holding the candle in a victory dance. I'm cool like that.
5. The "Munchkin Room" at the base gym. How awesome is this set-up?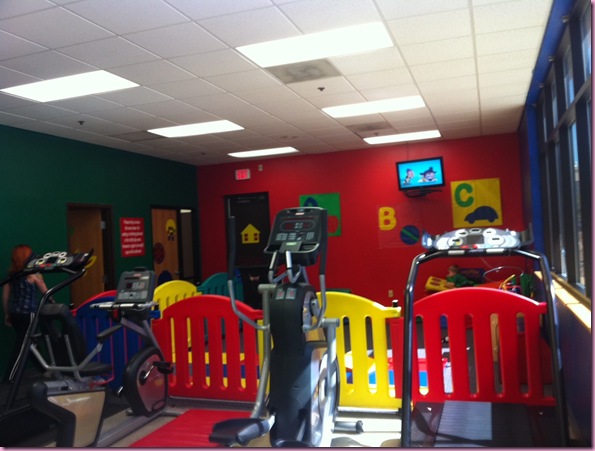 Play area with a TV and toys, cardio equipment, weights, a bathroom with a changing table and a nursing room. It was nice to be able to bring Livi with me and watch her while I did a short cardio workout, and she napped the entire time. I got to test out this new elliptical workout, and let's just say my biscuits were burning 😉
[print_this]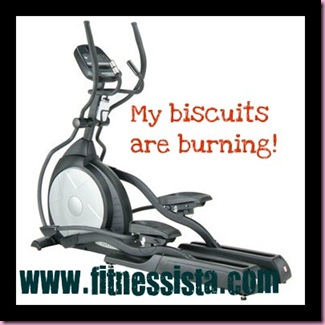 This workout utilizes the forward and backward movement of the elliptical, but feel free to alter it to suit your favorite cardio equipment. As always, check with a doc before making any fitness changes and honor your body and limitations.
Resistance is based on levels of perceived exertion- so level 5 is where you could pedal all the livelong day, level 10 is when the pedals almost stop because the resistance is so high. Guidelines for speed are indicated below, too.
Happy burning!
| | | |
| --- | --- | --- |
| Time | Direction | Level of resistance |
| 0:00-5:00 | Forwards | 5; easy resistance, quick feet |
| 5:00-10:00 | Forwards | 5-8; Use the time to gradually increase the resistance until you're at a level 8. Maintain your quick pace |
| 10:00-12:00 | Backwards | Keep the resistance, and pedal backwards as fast as you can |
| 12:00-13:00 | Forwards | Level 6; Bring resistance down and sprint for the entire minute |
| 13:00-15:00 | Forwards | Level 7; Slow down your pace (still quick but not a sprint) |
| 15:00-20:00 | Backwards | 7-9; Use the time to gradually increase the resistance until you're at a level 9. Maintain your quick pace. |
| 20:00-22:00 | Forwards | Keep the high resistance and pedal forward as fast as you can |
| 22:00-23:00 | Backwards | Level 6; Bring the resistance down and sprint backwards for the entire minute |
| 23:00-25:00 | Forwards | Level 5; Bring the resistance down again, slow your pace and breath for two minutes |
| Cool down and stretch |   |   |
[/print_this]
If you try it, please tweet me or leave a comment and let me know how it went 🙂