Hi friends! How's your day going??
I climbed a mountain today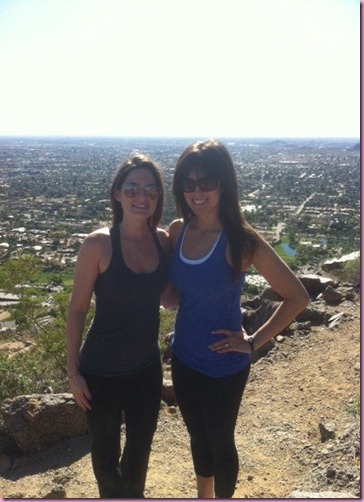 Michele, Liz and I took a day trip to Phoenix to explore Camelback Mountain, eat lunch and shop.
It was my first time hiking Camelback, and even though it was a little tricky, the views more than made up for it. We didn't make it to the top and decided to head back down about halfway through- enough was enough and we were ready for lunch

I always think that nature and I aren't friends until I actually *get into* nature… then I like it

We'll definitely be going back.
Since we worked up an appetite hiking, we hit up True Food at the Biltmore. It was a little tempting to switch our plans to Seasons 52 (which opened RIGHT NEXT DOOR!), but we decided on True since two of the three of us had never tried it.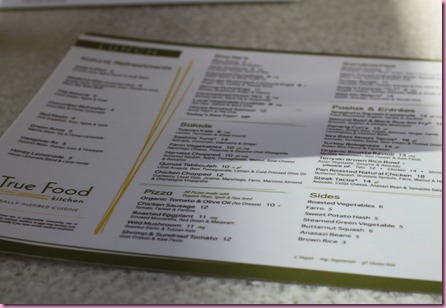 Anywhere that grows their own herbs outside the door is a winner in my book.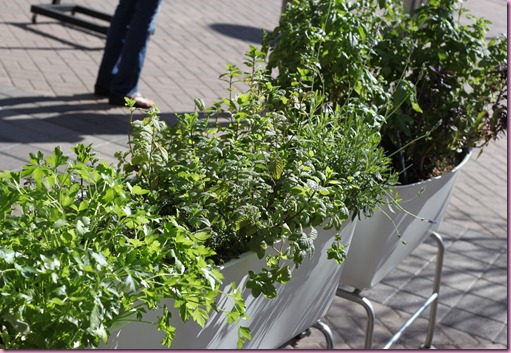 To start out, we ordered the herbed hummus: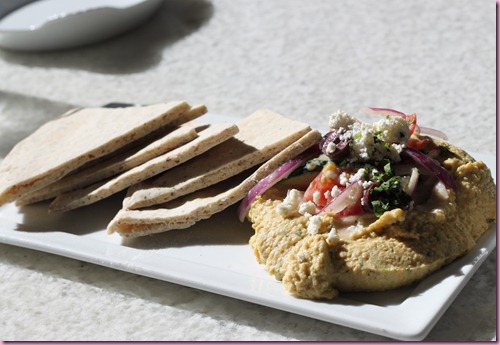 and a side of crudités for dipping: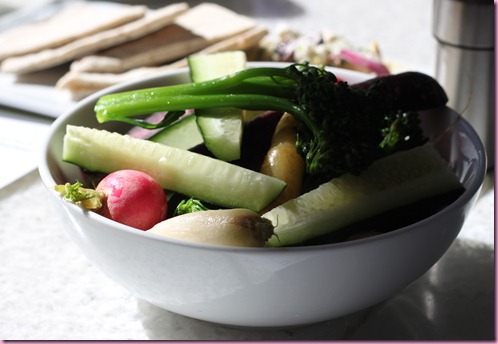 For my entrée, I rolled with the kale salad, sans parmesan cheese and breadcrumbs: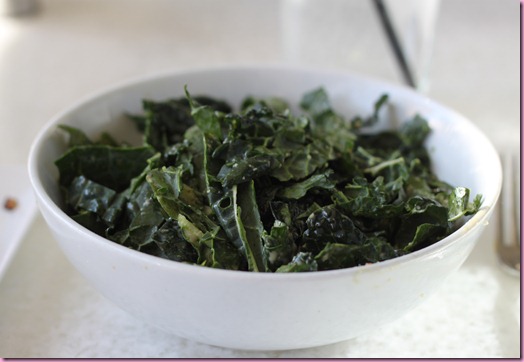 (it had a beautiful lemon vinaigrette dressing)
and the sweet potato hash.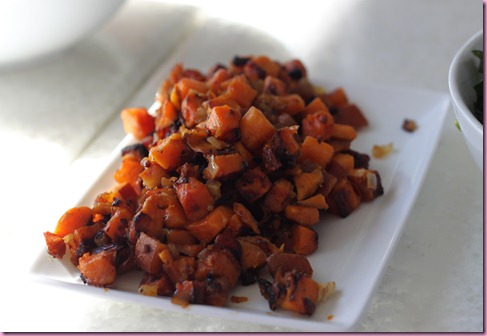 Everything was SO fresh and flavorful- I think I need to try everything on the menu eventually

After we got our shopping fuel in, we hit up the Biltmore shops. We all did some serious lululemon damage

I keep buying workout clothes because it's ALL I wear, but am lacking in the *real* clothes department.
After Biltmore, we rolled over to Last Chance (nada there- it had been picked over already), Starbucks, then got back on the road back to Tucson. It as the perfect little short trip. I love girls days

So as y'all know, today marked the start of my 30-day detox, per my homeopathic doctor's advice. It's the last part of my treatment to get my hormones back in order (I've been seeing this doctor since last September), and at first, I was less than stoked about it. I like to eat what I want, not what someone else tells me to, ya know? After taking the weekend to think about things, I realized that it's just one of those things I'm going to do, make the best of it and use it as a chance to be creative. I'm committed to doing it right, getting it over with, and recharging my body.
So what's the difference between a cleanse and a detox?
The way my doc put it, a cleanse is like a janitor cleaning a long hallway. It's a great way to straighten and tidy things up, but doesn't really prevent anything from re-occurring.. A detox is like opening the doors and cleaning inside each classroom, to control everything else that comes in and out of the hallway. Pretty interesting, eh?
Please keep in mind that this ISN'T a fast, it isn't a weight loss thing, and I'll be making sure I get enough fuel to support my high activity level. I'll just be eating different types of foods, not less – I'm a big fan of eating 

Please don't do a detox without talking to your doctor and making sure you get enough nutrients to keep your engine running properly <3
Here's the breakdown of what I'm doing for those of you who were interested:
Days 1-10: All fruits and veggies (steamed, fresh or roasted), quinoa, beans, lentils, almond milk, protein powder (the doc sent me a plant-based one he wants me to use), tea, kombucha, decaf coffee, cacao powder, supplements (I'm taking quite a few during this detox- including a detox pill, Fiber, and Supergreen pill) and condiments (Tamari, raw honey, cold olive oil, coconut oil and organic butter for cooking, herbs and seasonings)
Days 11-20: Add in nuts and fish
Days 21-30: Add in chicken and fermented dairy (I'll be using goat's)
So on Sunday night, I put together some resources to figure out my meals for the first 10 days: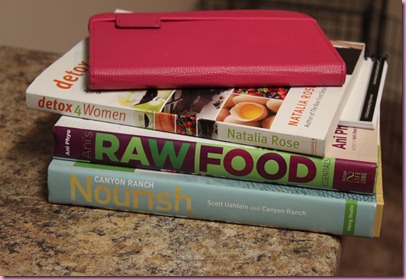 The doctor's recipe book was kinda lame (sorry, but green beans steamed with tamari is not a "treat"), so I used some recipes and ideas from Ani Phyo,Canyon Ranch, Kris Carr and Natalia rose.
Some things to look forward to:
-Experimenting with garbanzo bean flour (pizza, pancakes, bread)
-Choco-cado pudding
-Thinking outside the box (I love this kind of stuff!)
Here's a snapshot of what I've enjoyed so far today:
-Extra large green juice
-Breakfast quinoa with raw honey, almond milk, organic butter
-Green tea and sliced bell pepper
-Kale salad, hummus, veggies, and sweet potato hash
and am about to make a protein smoothie and something fun for dinner

So far, I don't feel different at all- great as usual.
Hope you guys have a great night and I'll see you in the morning!
xoxo
G