Hey hey hey 😀 How are ya???
I'm roasty (with SPF, por supuesto), toasty and happy from spending a glorious day out at the pool with my pilot, Ash and her pilot, and some other pilots 😀
This morning, my eyes snapped wide open at 7:30 and since I couldn't go back to sleep, I blogged, then hit up the elliptical since I had a feeling Shaun T. wouldn't be happening today 😉
40 breezy minutes with a SELF mag (did you guys see the RECIPES in the current issue?? Goat cheese stuffed bell peppers, anyone?) and then got us some bfast.
A breakfast bagel sandwich and OJ for the pilot, and a fruit cup and banana for me.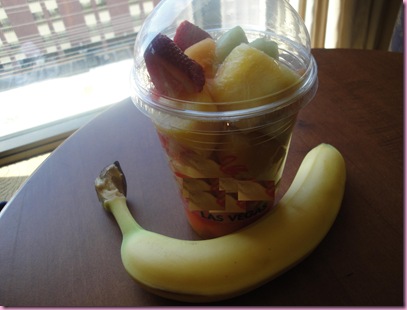 Bananner was glorious, fruit cup was nast. The pineapple had spent most of its life in that plastic cup.
More food, since the fruit failed me: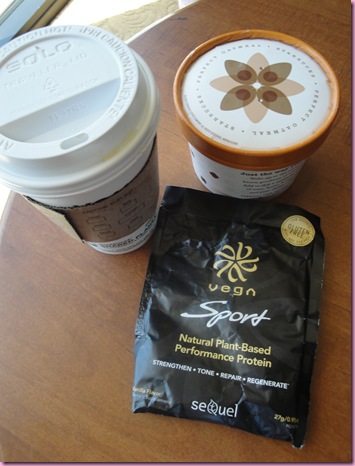 A Refresh tea from Bizzle and perfect oatmeal, which I mixed half a pack of the new Vega Sport vanilla protein into. (The company sent me a few packs to try… and I can already tell I'll be sad when they're gone!)
The protein, since it's plant-based, made the oats GREEN!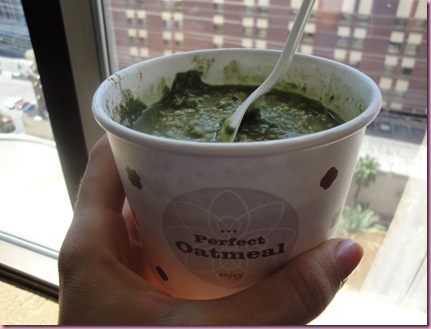 I stirred in some water, half a pack of the mixed nuts that came with the oats and cinnamon…and 'twas perfection.
After bfast(s) we met up with Ashley and her pilot to head to our cabana that the boys rented for the day.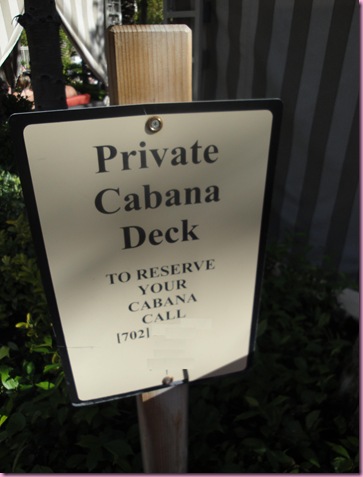 It was LOVELY 😀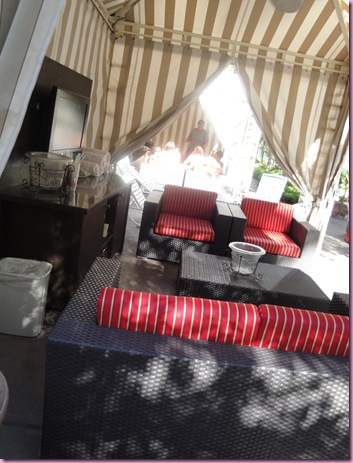 They had a TV, fridge, safe, drinkies, a separate lounging area, and a bucket of ice with cool cloths, and cucumbers for your eyes. Not gonna lie, I thought about eating them..they looked pretty tasty. I kid, I kid. But really….. 😉
I had a beautiful salad with veggies: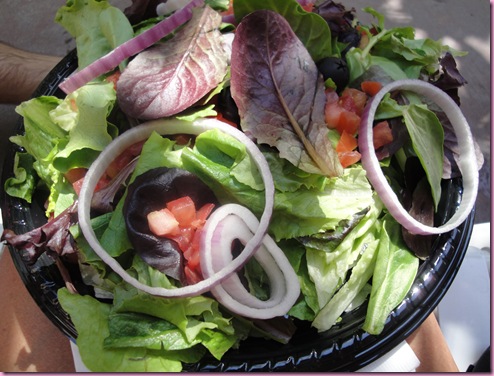 She brought "balsamic" on the side, which was really some kind of sesame vinaigrette but super delish.
And Ashley and I snacked on these bad johnnies whilst lounging: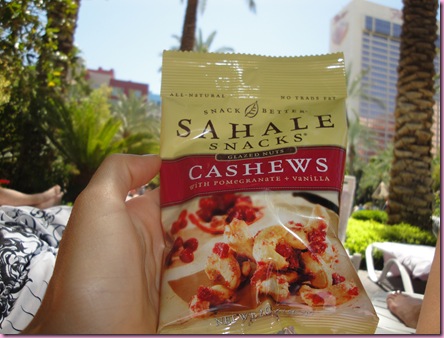 Pilot in the sun: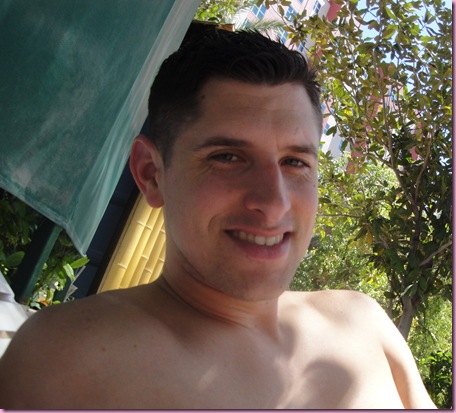 Yeahhhhhhh 😀
And after a wedding that took place, the groom and his dad jumped into the pool in their tuxes! Everyone cheered 😀
I tried to snap a pic of the action: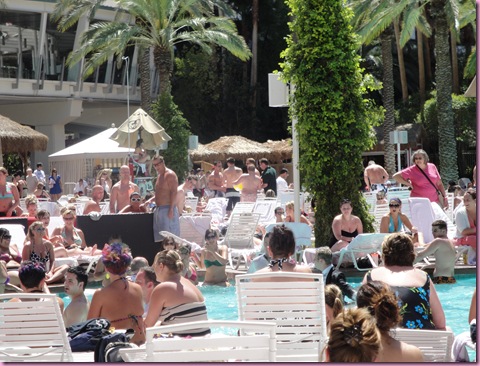 We just got back to our room and are going to chill and get ready for tonight. I have no idea what we're doing yet (the earliest reservations for Bobby Flay's restaurant we're at 10pm so we're going TOMORROW!!! I can't wait!), but I know it will be a blasty 😉
Have a fabulous night <3
Gina