Hey everyone! Happy Saturday! Thank you for the sweet comments on getting to see the pilot again– I missed his face 😀 I was so excited that I forgot my camera last night as we were heading out to dinner 🙁
*Note: All of the photos were taken via Crackberry, unless they say "Source" next to them. I figured crackberry shots were better than nothin' 😉
The four of us had an RIDICULOUS meal at Tao, which I'd never dined at, but have partied the night away at the club before 😀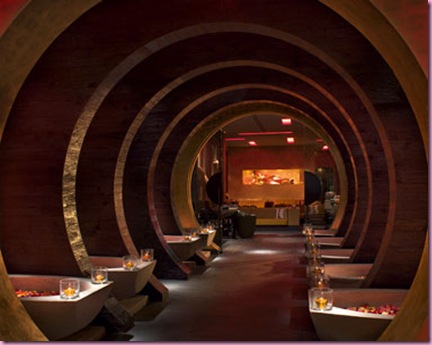 (Source)
While we waited for our table, Ashley and I started a bottle of Riesling (we took the rest to our table), the guys had burrrr (aka "beer")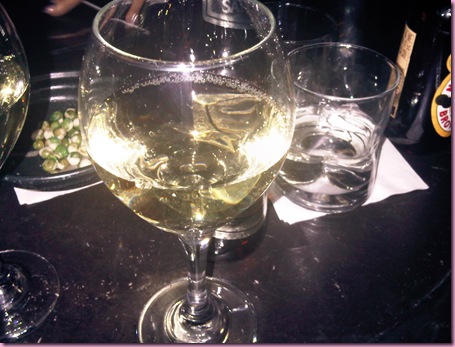 And I had about a thousand wasabi peas 🙂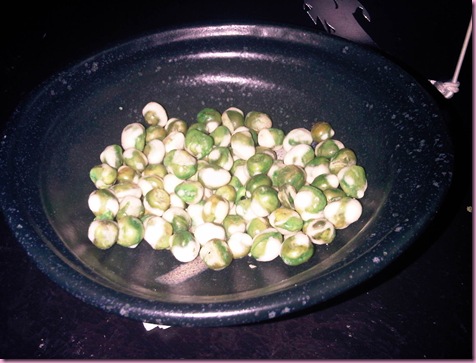 I LOVE the decor for Tao. Beautiful buddha statues everywhere! In my dream world, my yoga room would look like Tao 🙂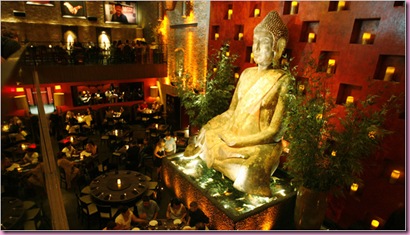 (Source)
Everything on the menu looked glorious, especially since I was hungry enough to eat my shoe at that moment.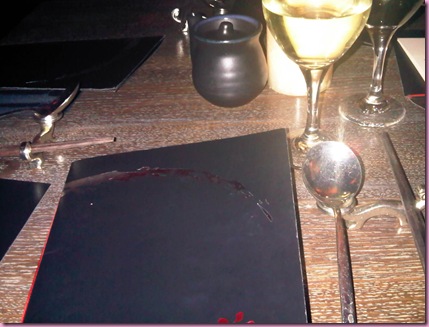 To start, we split a bunch of appetizers. My contribution was tempura sweet potato. Basically a sweet potato hash brown with a lovely soy sauce.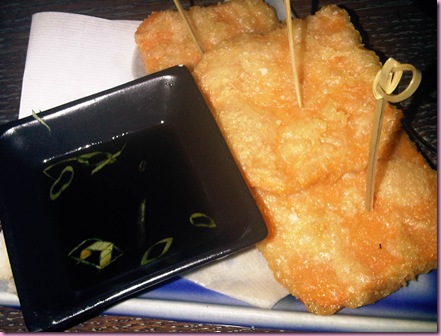 I also had a delicious lobster wonton and a bite of chili-lime shrimp.
For my entree, I rolled with the Soy-Ginger Salmon with spinach and udon noodles, subbing brown rice for the noodles.
It still came out with noodles (which the pilot happily devoured) and the server also brought me a side of brown rice.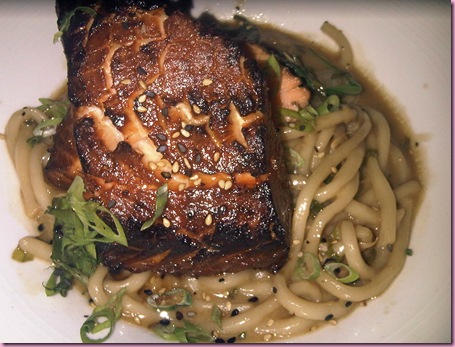 Salmon is pretty much my go-to restaurant meal  and this was the best salmon I've had in a lonnnggggg time. I love when it has a "crunch" to it, but that usually means the middle is overcooked. This buttah of the sea was seasoned beautifully and had an awesome sear, but was still perfectly rare on the inside.
Glorious.
I snapped this pic on the walk back to the hotel 😉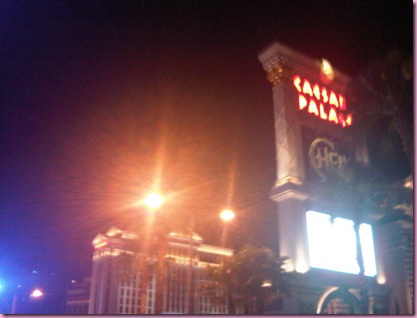 We came back and crashed out after dinner, since we had giant food babies the pilot had two flights yesterday and was exhausted. He's slumbering peacefully while I blog and I haven't gotten a text from Ashley yet. Since I'm wide awake, I'm thinking about going downstairs and reading on the elliptical for a while and grabbing some tea 😀
The plan for the day: The boys rented a cabana by the pool for the day and I *think* we're going to Bobby Flay's restaurant tonight. (I WILL bring my camera this time!) It's going to be a good one 😀
I'll see ya tonight!
Have a wonderful Saturday <3
Gina