Took a walk on the wild side with dinner last night…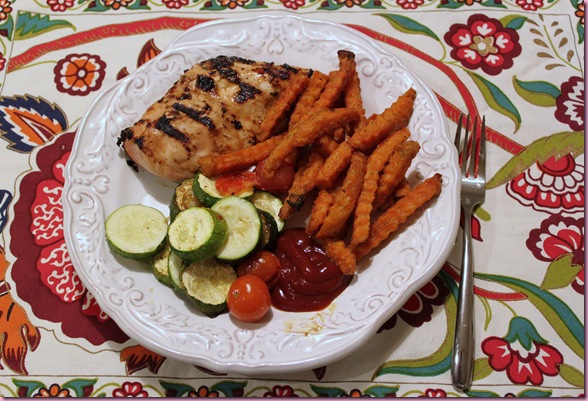 Ok, not so much.
Bella was excited, though!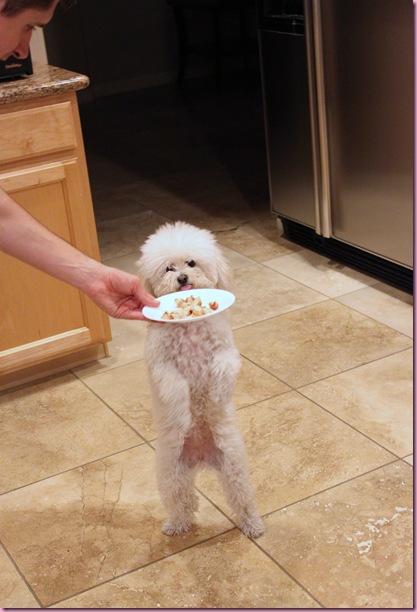 Every time she eats chicken, it's like she's enjoying it for the very first time.
Here's what happened when I tried to photograph her crazy chicken dance moves: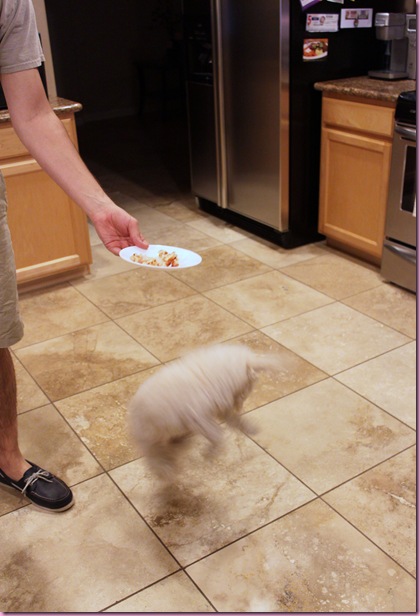 She's outta control 😉
So while dinner wasn't anything anything wild –it was delicious, though- my new Zumba gear is pretty crazy!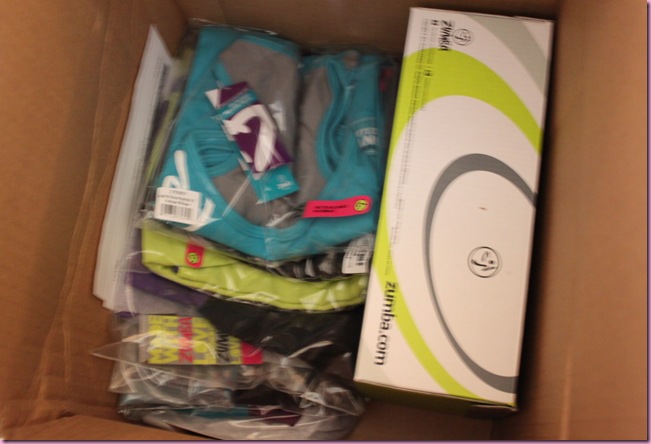 I'd been needing new Zumba clothes for quite a while, but didn't want to buy anything when I knew it wouldn't fit and would go on sale in the meantime, so I was patient.
It arrived yesterday afternoon – that's why the pic is blurry. I was a little stoked to open everything 😉
Check out the SNEAKS: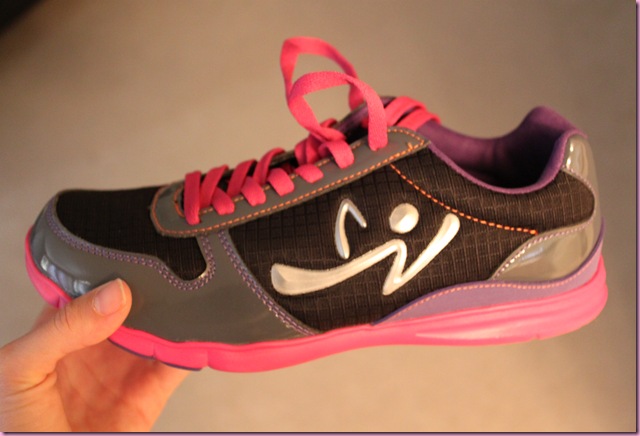 When I first took my Zumba training, I had to think to myself that the clothes were a little clownish. I only wore black pants and a solid tank top… maybe one Zumba piece at a time. Now, the more bright colors and neon, the better 😀 One of the girls I teach with has an entire suitcase full of Zumba clothes and bracelets- she always accessorizes the rest of us.
Last night, I also stubbed my pinky toe, which has been broken for a couple of weeks. I'm kind of clumsy and run into things a lot, and my right pinky toe always pays the price for it. Since Liv was sleeping, I had to be quiet when I tripped on the ottoman, fell to the floor, and was silently laugh-crying while the Pilot laughed at me. I learned my lesson and taped it last night… hopefully it will heal now 🙂
This morning we're off to breakfast, but needed an appetizer to hold me over until we get there.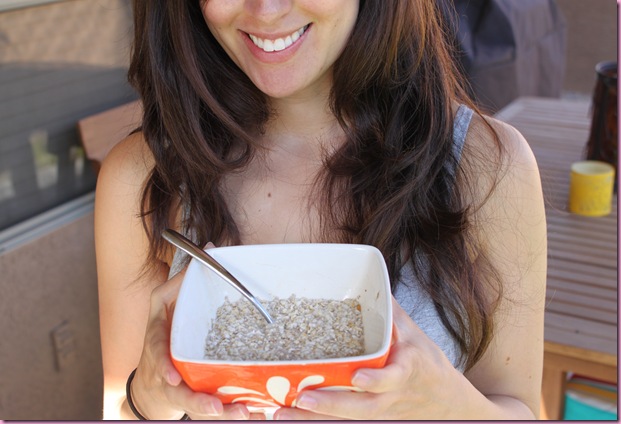 Hope everyone has a very happy Friday!
See ya laterrrr <3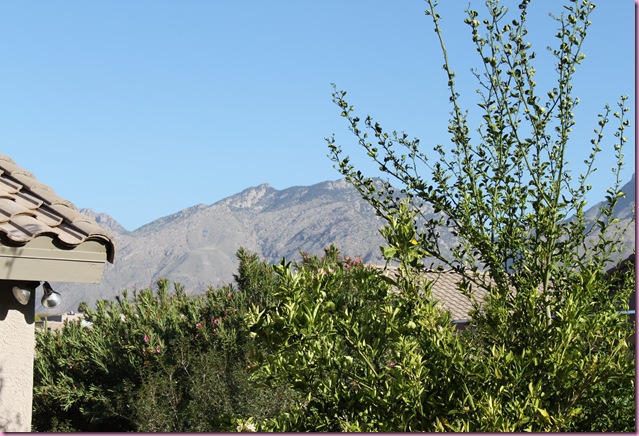 xoxo
Gina
Something to read: 15 things you should give up in order to be happy