Things I miss about being pregnant
One of the girls at work is about 37 weeks pregnant, and I can't help but look at her belly and think "I miss that."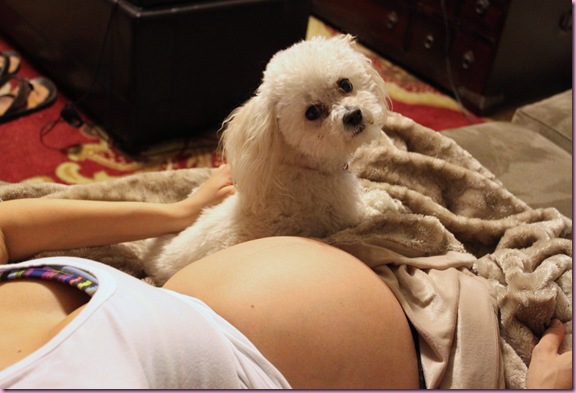 Especially yesterday, when it was my first time teaching Zumba at work without my favorite dance partner…
Here are some of the things I miss, and don't quite miss, about being preg:
I miss:
-Feeling the kicks, rolls, hiccups and movement all day. I loved being able to rub her back through my belly, or watch her daddy poke at her feet while she kicked him back.
-Maternity jeans. That ish was comfy, and next time around, I'm busting those things out much earlier.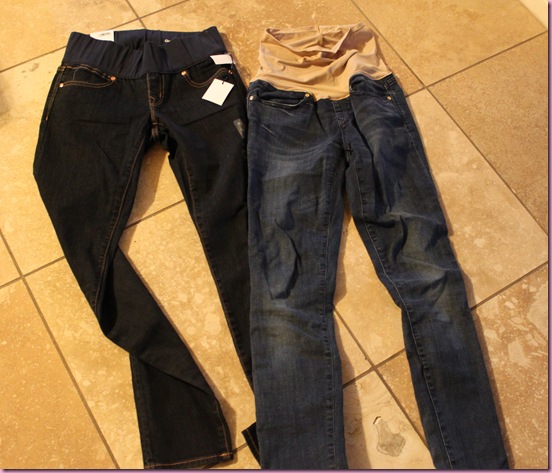 -2 eggs a day. This sounds so weird, but I LOVE eggs, and eating two per day was awesome. Now I'm having oats for breakfast because it helps milk supply, so eggs are a snack or occasional breakfast.
-Not having to teach pool classes. I couldn't be out in the sun that long –it gets wicked hot here in AZ- but guess who's teaching pool classes starting in a couple of weeks? I'm not a great swim, but the water doesn't scare me. I'm actually looking forward to trying something new, but I will have to say it was nice not having to change into pool uniform and walk out there for a while 😉
-Naps. Pregnant naps (actually all naps) are amazing. It was nice to know that when I felt tired, I could curl up on the couch with Bell and snooze. Now when I feel tired, I eat some dark chocolate M&Ms and keep on keepin' on.
Things I don't miss about being pregnant:
-Prenatal massages and yoga. I'm sure there are people that have wonderful experiences, but for me, both were equally lame. I enjoy massages on my stomach without some insane boob and belly apparatus so much more, and as far as yoga goes, the backbends, twists and inversions were welcomed with open arms.
-Wine. I still can't drink a lot, nor would I want to with a little one to take care of, but one glass is perfect. Vino tastes pretty fantastic after such a long hiatus, and word on the street is that it helps with letdown. Cheers to that, eh?
-Sleeping on my stomach! Even in the beginning when sleep wasn't really happening over here, I felt so much more rested after a good faceplant with the pillow, even when it was just for a little while. I don't sleep as well on my side- it's belly down, elbows out over here 🙂
-Strangers touching my belly, or making comments like, "You must be having twins!" "You look like you're going to pop any second!" Actually, I'm due in 3 months, ya punk.
-Being nervous about the birth. Deep in the back of my mind, I was really worried about something going wrong, and there's always anxiety surrounding the unknown. I'm glad that I know what it was like, and am so blessed that things went well.
-Only having a small idea of how very amazing this little person is.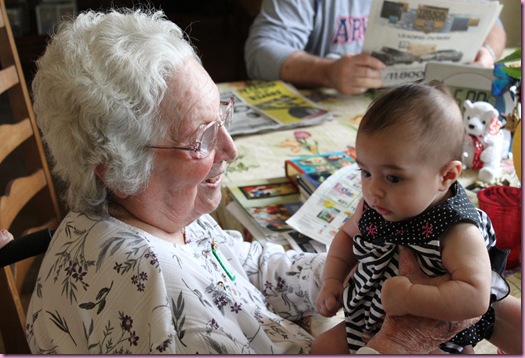 (with her great, great grandmother) <3