Festival 🙂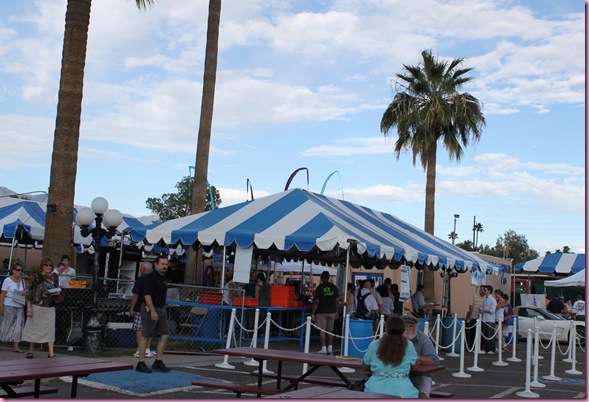 Hiiii. How was your day? Ours was busy, but a perfectly wonderful Sunday.
In between doing house stuff –I cleaned and the Pilot installed a new showerhead- we took a break to hit up the Tucson Greek Festival, since it was the last day.
I haven't been to the Greek Fest in quite a few years, and the times I attended, it wasn't as a guest – my Irish dance group used to perform.  So I'd dance a couple of dances, eat a piece of baklava and that would be it. Today it was fun to enjoy the festival without having my hair in supertight curls and my crazy teacher telling me I could never go pro, since I have duck feet.
Anyway….
There were a ton of fantastic vendors,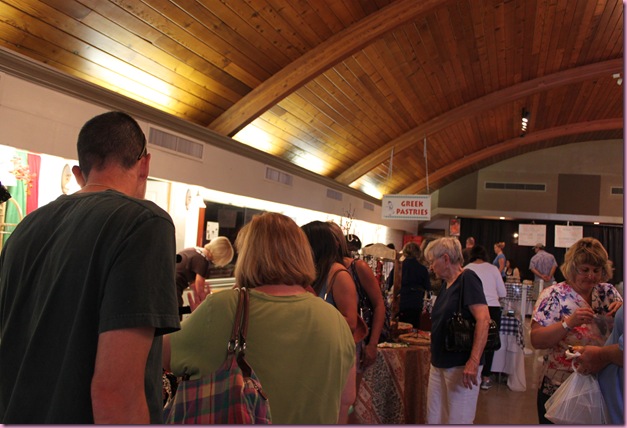 with jewelry, clothing, handmade goodies
pastries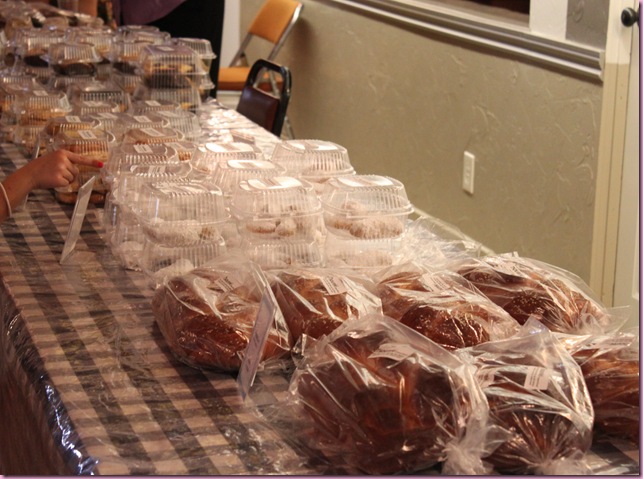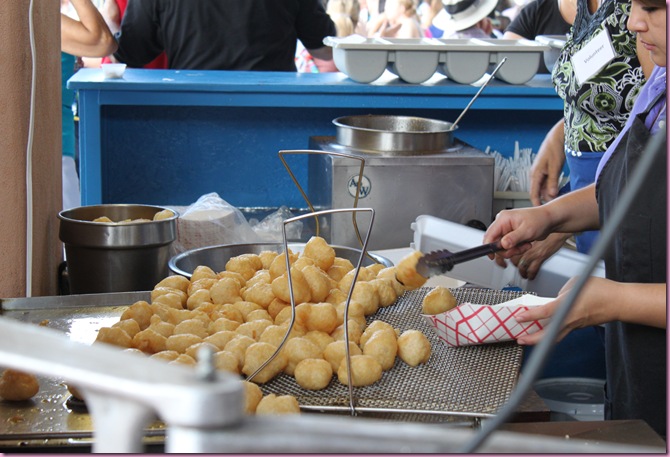 live bands and dancing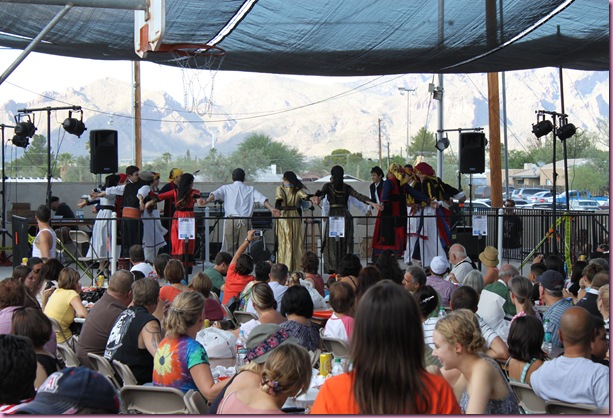 and the perfect baklava.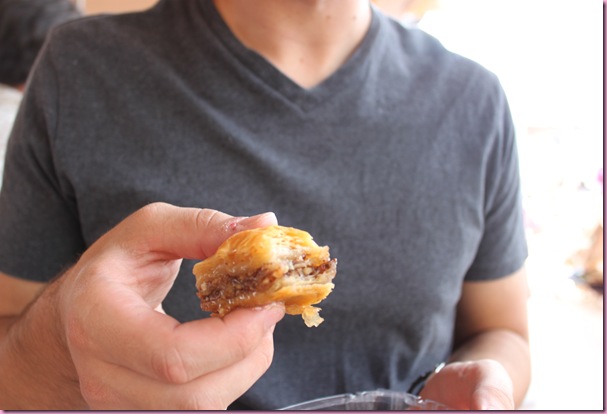 I'm usually a chocolate-only fan when it comes to desserts, but baklava is in my top 3. The thing is, it has to be soaked with honey and still crispy at the same time.. it's a delicate balance 😉
Along with our baklava, I enjoyed a Greek salad with no cheese, while the Pilot munched on a gyro.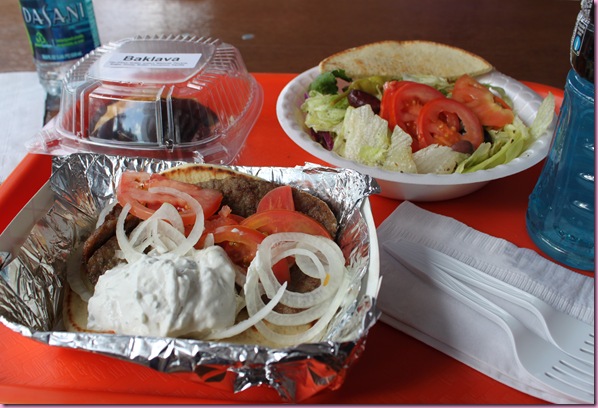 He also had a shot of something (not ouzo, since he doesn't like black licorice, but this was similar to brandy)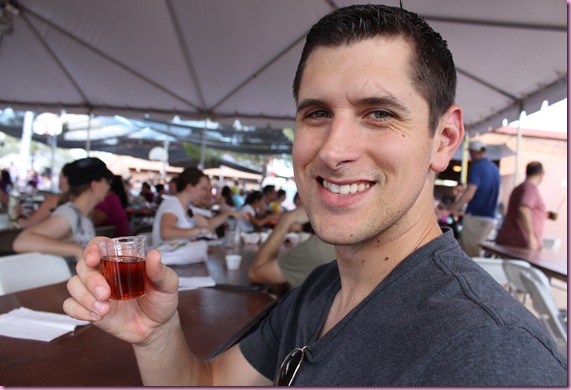 OPA!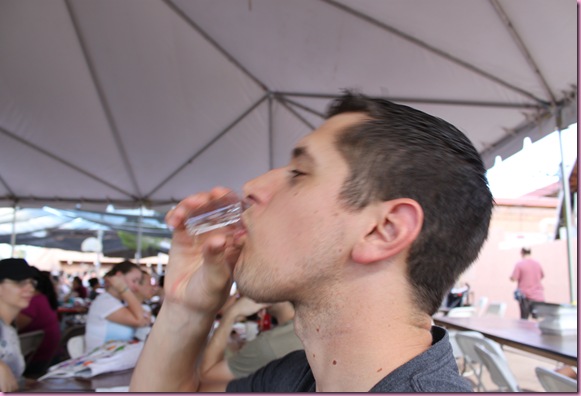 We walked around for a while, came back to the casa, and then went over to a friend's house to BBQ.
The family just moved here from Germany and are in our squadron – they have absolutely precious twin baby girls. Since I just met them tonight, I didn't want to be the creepy girl taking pictures 😉 The conversation and the dinner were lovely, though <3
Hope everyone else had a great Sunday!
xoxo
Gina
Loved hearing about your meal ideas for this week <3
Here are some recipes that have caught my eye lately:
Almond and buckwheat flour pizza crust
Pumpkin Dump Cake [The Pilot will go CRAZY for this one]
Today's tip: Next time you're stretching, focus on tightening the opposite muscle of the one you're stretching. For example, while stretching your triceps, flex your biceps, or if you're stretching your quad, flex your glutes – you'll feel the stretch even more. Why does this work? When you tighten a muscle, it forces the opposing muscle to stretch and release. Give it a whirl 😉