Heyyyy 😀 How's your Sunday going? Hope you're having a lovely, relaxing day <3
Yesterday was kind of a standard Saturday over here.
It's the Pilot's down day, since he's so crazy busy during the week, so he goes out for brother's breakfast with my two brothers and then they play video games and watch football all day. Saturday is my craziest day of teaching, so I'm gone, except for lunch break if I can sneak home and blog in between classes. When I get home, I shower, curl up on the couch with Bell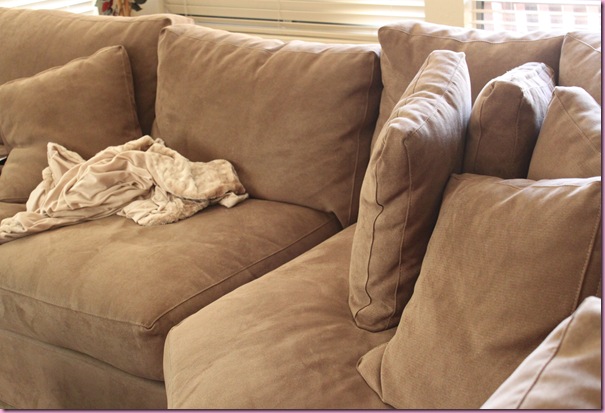 and the Pilot will either join in on the Project Runway catch-up and snooze, or he'll do stuff around the house while I unwind.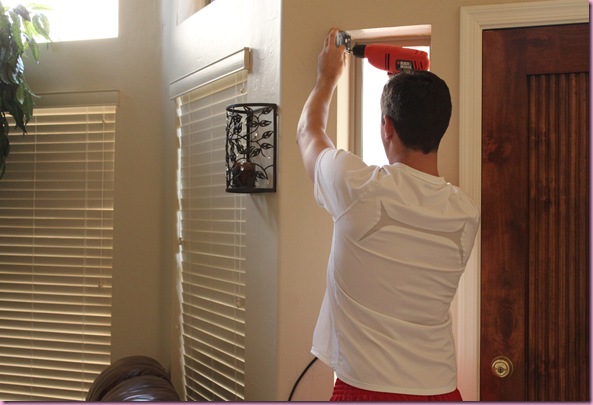 Yesterday he installed blinds in our front entryway- they look awesome. [I cropped out his booty from the pic. You can't see that, haha]
We were going to go over to the madre's to watch the football game, so I sent my brother a text to see who was over there and he said "we were going to come over to your house. Is that ok?" Um, yes.
When we moved here, we really wanted our house to become one of the family *hubs* so that family and friends would just come over and chill whenever- it's kind of fun that it's already happening 🙂
Football party at our place: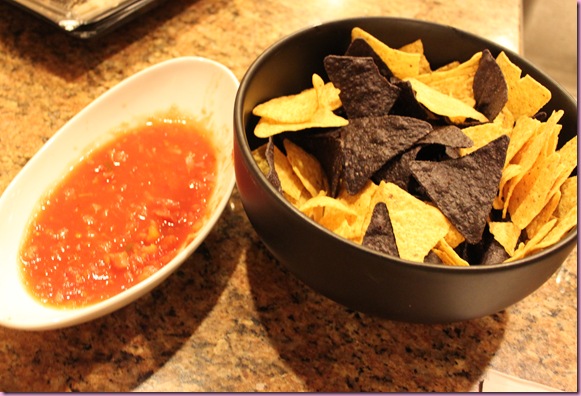 [I ran to Target to pick up some cheese for nachos, Herdez salsa and chips]
and since I hadn't had dinner yet, I heated up a GF Amy's burrito, topped it with salsa, goat cheese and arugula.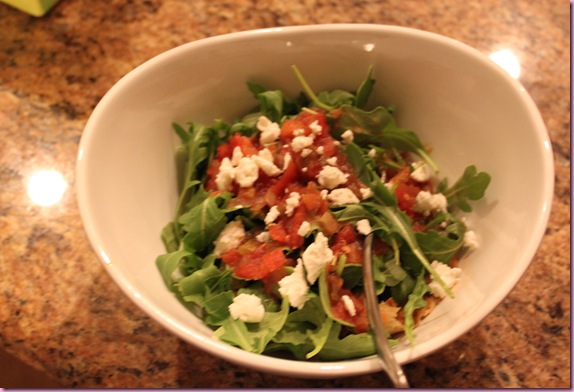 + pie that my bro brought over 🙂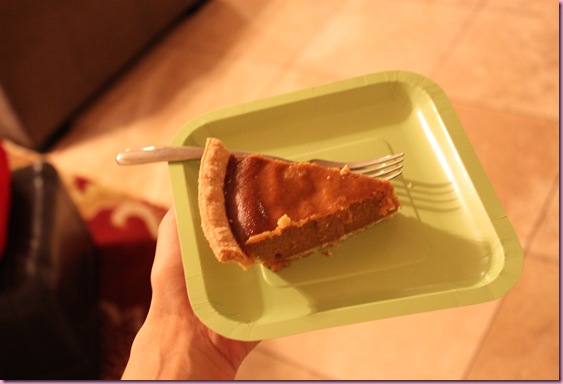 As much fun it was to see the Wildcats get smacked by the Ducks (womp womp), the best part was going through old photos my nana brought over. My bro and the Pilot were cracking up.. mostly to my expense, but I was laughing too. You see, most people go through an awkward phase in their life that lasts 2-3 years. Mine lasted about 10.
This morning, I was really excited to have my first bowl of pumpkin oats this season, since the Libby's fairy paid a visit to Target.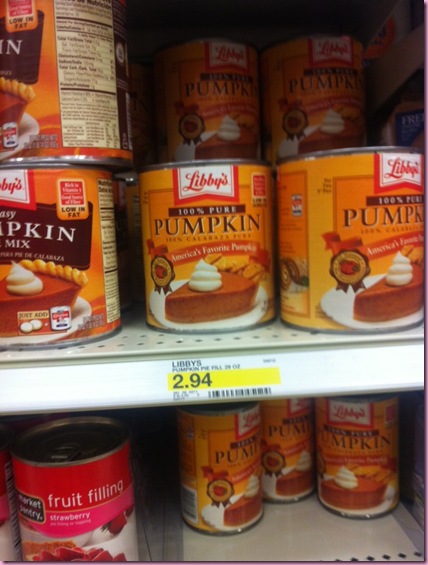 Pumpkin Pie Protein Oats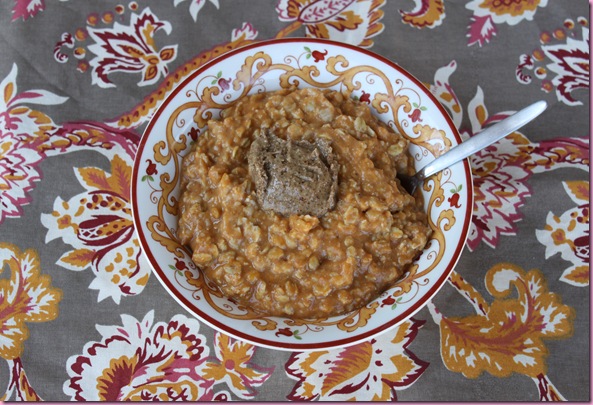 -1/2 C GF oats
-1/2 pack of Jay Robb's egg white protein
-1/2 C pumpkin
-almond milk
-Stevia, cinnamon, nutmeg, cardamom and ginger
-blob of almond butter
It was everything I'd been hoping for 🙂
This little thing is staring me down to take her for a walk: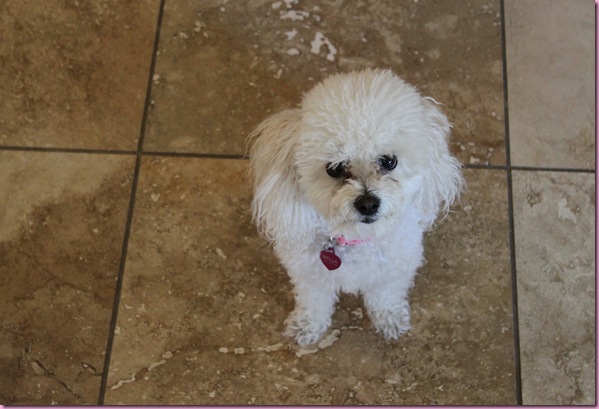 so I'd better listen. I don't want her to drown another one of her toys 😉
See ya later with a Family post.
xoxo
Gina
Something to do: Friendly reminder to plan our your meals and eats for the week, if you'd like. It really does make things so much easier to have an idea of what your fuel and exercise schedule will be, even if you need to change it up a little as the week goes on. What are you making/doing this week? I'd love to hear what you have planned 🙂