Not many pics in the land of food for ya today.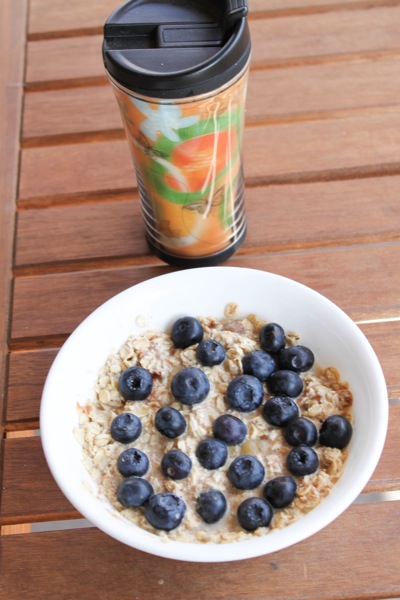 Thank goodness I made a breakfast cookie so it would be ready- the whole house woke up at 7:45! I haven't set an alarm in about 6 1/2 months for anything, knowing my little sidekick would get me up with pleeeeennnnty of time to get ready for wherever we need to be. Well, someone got the memo that her dad was off work and slept in- totally fine with me.
I have some exciting race news, though! I'll be running the Zooma Cape Cod Half Marathon or 10k this fall. I've been waiting for some inspiration to achieve a new fitness goal, and when they asked me to participate in their blogger panel, I called it destiny and decided to go for it. I'm not being compensated for my participation, but they'll be flying me out there to run/walk/Zumba in one of the races that weekend (it will depend on my training and how I feel) and I'm exciting to meet those of you who will be out there, too. There will be a mocktail party the night before, if you'd like to come hang out (!) and other fun events- can't wait.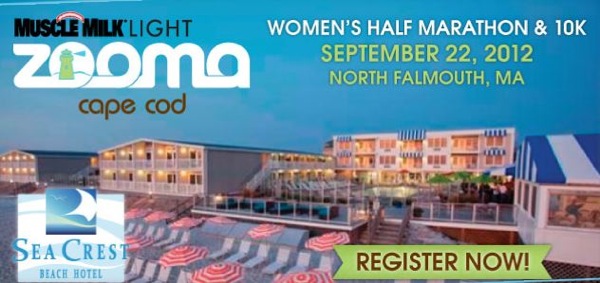 If you've been reading the blog for a while, then you know that running and I haven't always had the best relationship. I call running my ex-boyfriend– we've been off and on, and sometimes he seems more appealing than others. I usually stick with sprinting or HIIT intervals, but haven't done any long distance running in a very long time. My two favorite things about running: the mental benefits (what a great way to clear my mind and zone out) and the triumphant feeling when it's over. I also think I like running because it's easily measurable- it's nice to know that I've accomplished a certain distance. 
At the same time, looking back at my previous races, I'm not very happy with my attitude about running. I turned it into a competition with myself and started to feel like every run needed to be better than the last- something that's basically impossible. I injured my knee, I overtrained with my teaching schedule, and took some of the fun out of it. While I enjoyed the chatting time with my girlfriends and the feeling of finishing a race, it's almost like I needed an external verification of my body's capacity. It's silly now that I look back at it, but I felt like running races was another way of telling myself "you're good enough."
I think it has something to do with the fact that I've lost a significant amount of weight, and a lot to do with the fact that I have a set of ovaries, but my self esteem has wavered throughout my life. I'm sure many of you can relate, but I think we all have days where we feel great, other not-so-great days, and it ebbs and flows from there. Running made me feel proud of myself. 
(Here's the part of the post where I add a super old running pictures)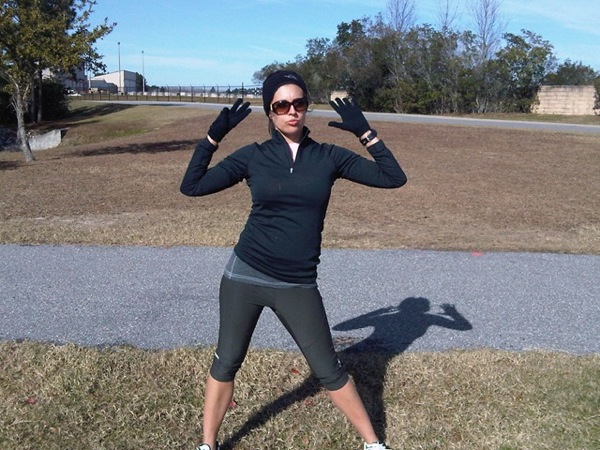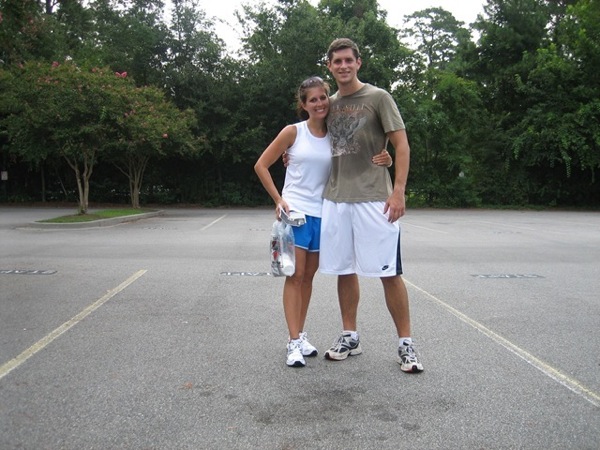 Needless to say, my attitude about myself and my body has improved over time, and also changed a lot since I became pregnant and gave birth in January. I have never been more proud of myself, and there's no medal or tacky shirt to show for it- there's a healthy and amazing baby girl. It made me realize that my body is capable of so much more than I imagined, it taught me a lot about what really matters, and how to relax a little. I'm still going to dream big and make plans, because that's part of who I am, but I'm easier on myself, and know I'll be able to have a better attitude about training and completing a race in September. I'm not sure what distance I'm going to do- if I make it for the half, awesome, if not, I'll be doing the 10k.
Getting picked up by the slow truck isn't my goal, but I'm not going to focus on time. I'll just be happy to be there, smelling the glorious salty sea air, and waiting to kiss that sweet baby (and amazing Pilot) when I get back home.
Is anyone running the Cape Cod race or another fitness event this fall? What's your current training plan look like? Zooma is also hosting a race in Amelia Island, which is absolutely gorgeous- the Pilot and I have vacationed there and love it. Sunday is Runday here for now, so Monday I can take off and won't overdo it with my teaching schedule.
Hope you have a great night!
xoxo
Gina