Hi friends! I'm in between classes right now, but wanted to get up this week's Tabata Thursday video!
We ALL have 4 minutes to spare- shake (or jump, muaha) those legs out and you'll feel much better.
For more info on Tabata training, check out this post.
Some things to remember:
-Always warm up and cool down before any type of interval training. Remember that this is an advanced style of training, and not something to just jump into. If you're just getting started, start with some basic intervals and a consistent cardio routine before venturing into the crazy stuff. 
-Check with a doc before making any fitness changes and modify as necessary. You know your body best, so don't do anything that hurts or aggravates current injuries. Let 'em heal!
-Alternate interval training with rest days or steady state. Your heart is a muscle- remember, it needs rest, too! Check out the July workout calendar for ideas on how to incorporate Tabata Thursdays into your routine.
Here's this week's video- hope you enjoy. I skipped the music so it wouldn't get banned on YouTube, but feel free to blast your favorite song. I'd love to hear what you chose 🙂
You can just do this video one time to get the benefits, or challenge: pick 3 Tabata Thursday videos to do at some point today (max 3 workouts). 
-Check in! I'd love to see a sweaty post-workout pic (tweet me @fitnessista) or leave a comment to let me know how it went!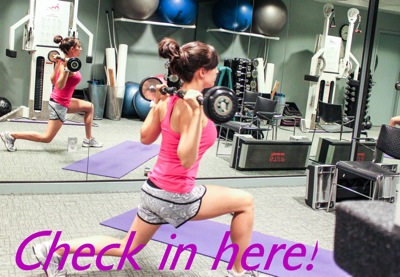 Happy sweating <3
xoxo
Gina