"Grill it up" and a small giveaway
Hey everyone! Back to the grind, eh?? Hope your Monday is treating ya well so far 😀
I felt a little off yesterday after Saturday night's shenanigans but I was so happy to make dinner with the pilot. We've started a habit of grilling on Sunday nights and it feels like such a great way to start the week 😉
We had sweet potato fries (seasoned with EVOO, sea salt, pepper, paprika and chili powder), veggie packs and baby bella mushrooms (with balsamic, sea salt, pepper and rosemary)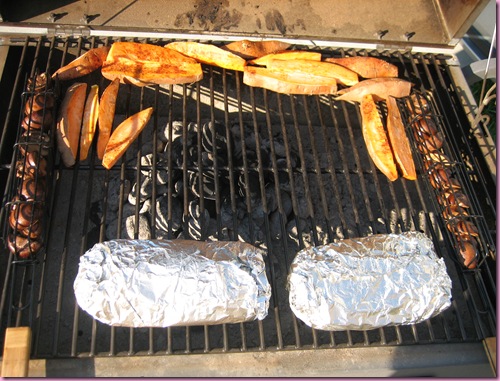 And the pilot plopped his organic grass-fed beef burgers in the middle. I almost cried happy tears when I saw that our Publix started carrying Greenwise meat because until now, I've had to get his carnivorous purchases out-of-town and freeze them. This makes life soooo much easier. He seasoned the burgers with jalapeno slices, worsteshechireshire sauce (does anyone else have difficulties with that word? I usually call it "worst" sauce), sea salt, pepper and stuffed them with pepper jack cheese.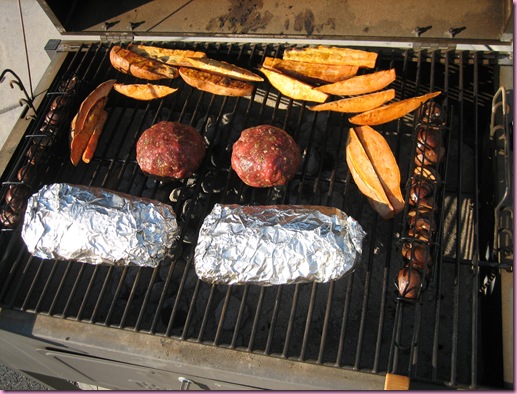 He's extra sweet about keeping his meat away from my veggies (TWSS?? Ahhhahaha). He uses separate spatulas everything! Whatta guy 😀
The finished product rocked my face off.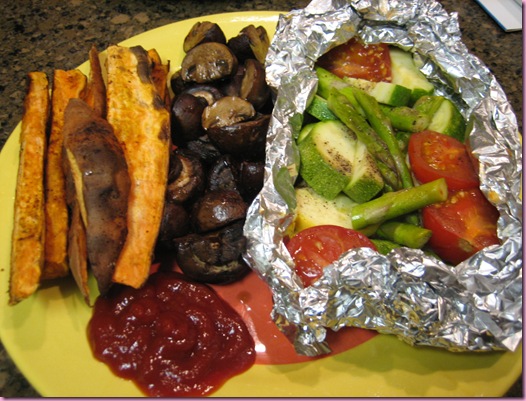 Zucchini, yellow squash, Campari tomatoes, asparagus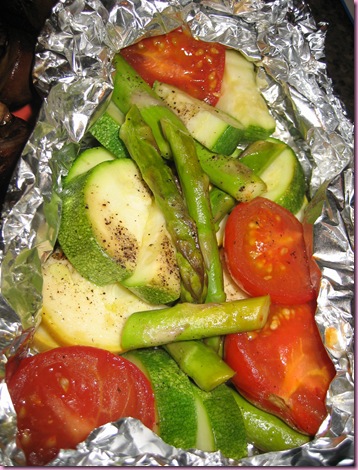 MUSHROOM! MUSHROOM!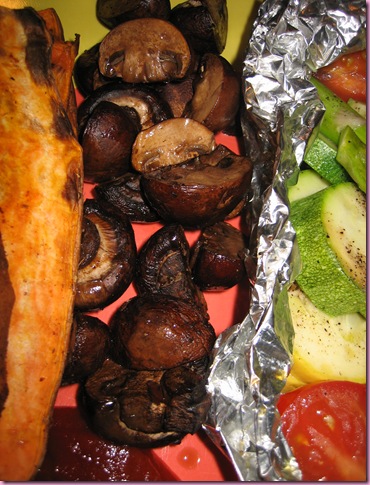 Tater fries with Annie's ketchup: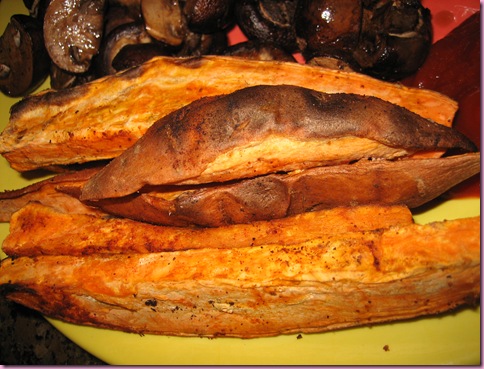 We even grilled some jalapenos in a foil pack: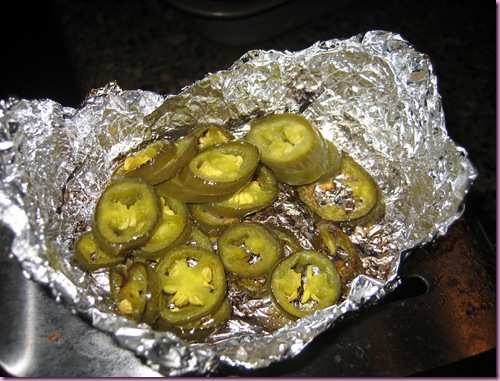 And I ate allllll of them >:) You know I like my spicy.
After dinner, we went to get a tour of a kennel here that Viesa is going to stay at while the pilot and I drive to Oklahoma City. My aunt is going to watch Bella, but since Viesa wants to eat my aunt's yorkie, we're finding another place for her to stay since Megan (who is our Viesa-sitter) will be at school with me!! Lots of planning, but it's all working out so far.
Tonight, I finally made some of this: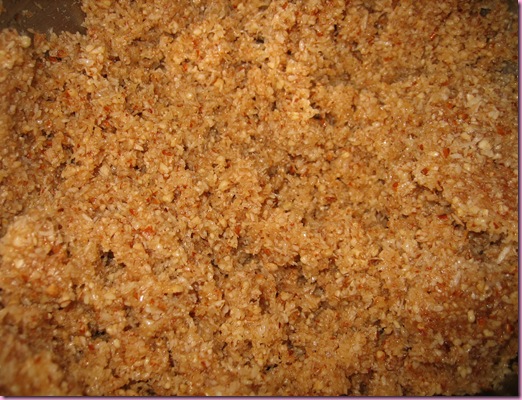 Summer Shape Up winners, your macaroons are in the dehydrator 😀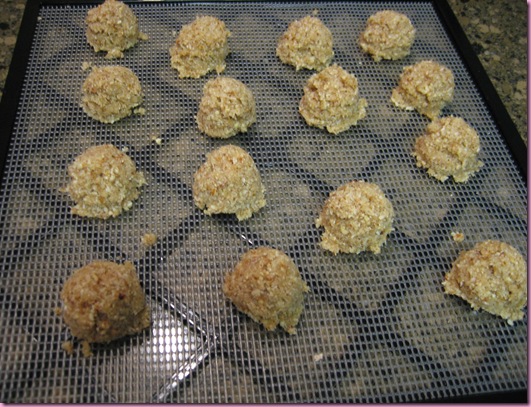 Mmmmm, macaroony goodness.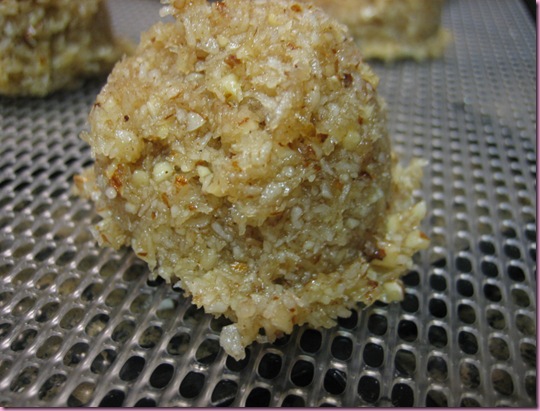 Speaking of macaroons…….
I just want to say thank you again for sticking with my bloggy post plastic surgery. It was a little weird getting everything switched over, and the Google reader disappearance, but now the bloggy's in recovery mode. Special thanks to all of you who helped me get the word out about the re-subscribe issue <3 I hope you know how much I adore each and every one of you and thank you for making this such a FUN place to talk about food, fitness, mumbo jumbo and everything else. I started the blog on a whim -and because the pilot told me to "get a hobby"- and you guys have turned it into something so enjoyable and rewarding. Ok, mush part over.
Now, who wants some macaroons??
All you have to do is leave a comment and let me know if you're a cake or ice cream person and what your favorite flavor is 😀
I love both dearly –chances are that if something falls into the "dessert" category, I'm a fan- but I'm definitely a cake person. My favorite homemade cake is flourless chocolate but a la box, I love FUNFETTI!!
******I'll use a random number generator tonight at 9 EST to pick the macaroon winner, who can choose from blonde, chocolate, or almond butter-stuffed macaroons.
Aight, I'm out. I have some errands to run but I'll see ya for lunch!
xoxo,
G$