Heyyyy 😀 Hope you're having a restful Sunday morning! I've already made a couple of purchases since today is the last day to get 40% off swim clearance at VS.
I got this one: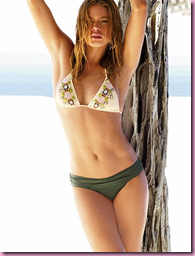 (source)
And this one: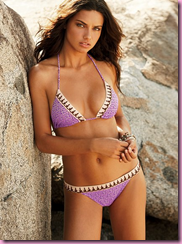 (source)
Which came out to $44 after shipping- sweeeeeeeeeet 😀 Since our mall here shouldn't legally be able to be called a mall, I bring the mall to me. God bless online shopping 😉
Yesterday was a productive day! We cleaned the casa for most of the day and for lunch, the pilot was craving Mexican. He hit up El Toreo -which I call T.G.I.Viernes because it looks just like T.G.I.Fridays but has Mexican food instead- for his enchilada fix and got me a side of salsa so I could make a salad beast at home.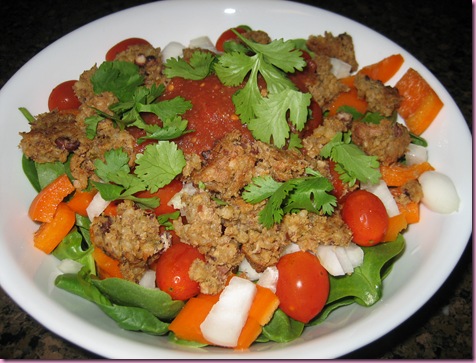 Spinach, bell pepper, grape tomatoes, sweet onion, Sunshine burger, salsa and cilantro. Delicioso.
I went to the gym for some weights, elliptical and stretching –my legs were tiiiiiight from the 5k– and then stopped at Winn Dizzle to get ingredients for bruschetta since we had another squadron party to go to.
I made Giada's Tomato, Mozzarella and Basil Bruschetta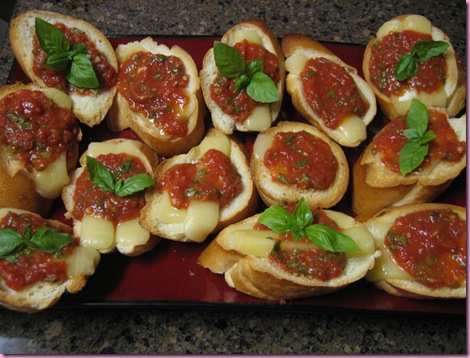 Super easy and delishhhhh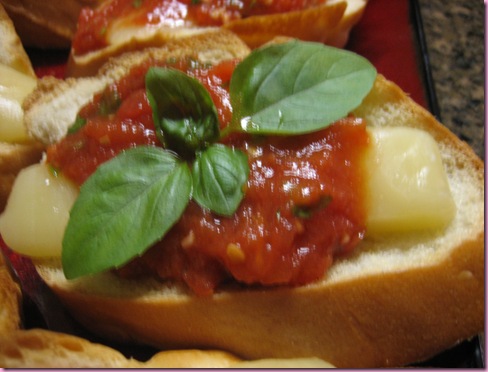 Winn Dizzle didn't have wheat French bread, and since I don't eat white bread, I just tried the topping part to test the seasonings and had the pilot try the final product before we left 😀
I ate this before we went to the party: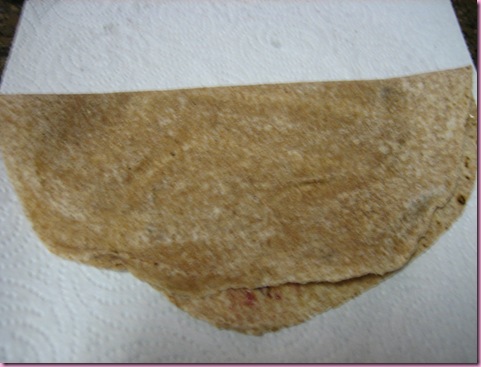 A Tucson wheat tortilla with almond butter and TJs Superfood Spread.
At the party, I proceeded to drink copious amounts of red wine and feast on multigrain tortilla chips and guacamole. Yes, it was that kinda night. And yes, I'm moving a little slowly this morning. It was fun though 😉 I had a blasty chatting with the girls while the boys played poker.
Today, we're going to clean the upstairs and do laundry (whoo hoo, haha) and then make something delicious for dinner together.
Stay tuned for that giveaway tomorrow morning!
Have a happy Sunday,
Gina
****Updates to the bloggy: Slow Cooker and Casserole Recipes