Grilled Chicken Salad with Maple-Roasted Pecans and Strawberries
This grilled chicken salad with pecans and strawberries is the perfect bridge between summer and fall flavors. Bright end-of-summer strawberries mix with warm maple-roasted pecans in this appealing, sweet and savory combination.
Hey hey friends! How's the week going? We're just taking it easy over here. It's my first week back teaching barre!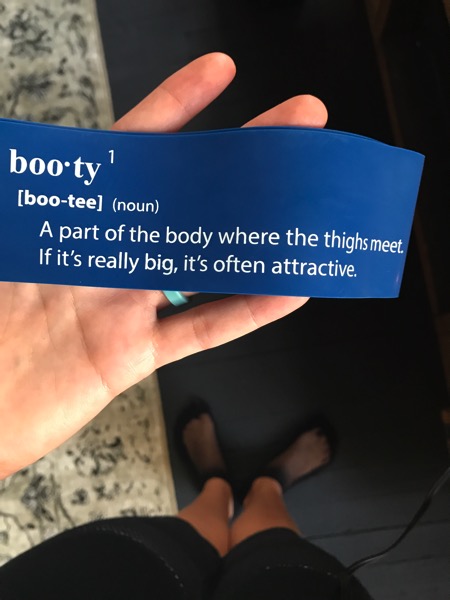 Back At It
It feels SO GOOD to be back teaching, even though right now I can only do about 10% of class. (No push-ups, planks, or weights for this girl yet.) I spend a lot of the time coaching, and feel like as an instructor, it's going to be a great way to make sure my cues are very effective: short and to the point.
I also had my first workout back at the gym: just a slow 30-minute walk to get my legs moving, and it felt great. Baby steps.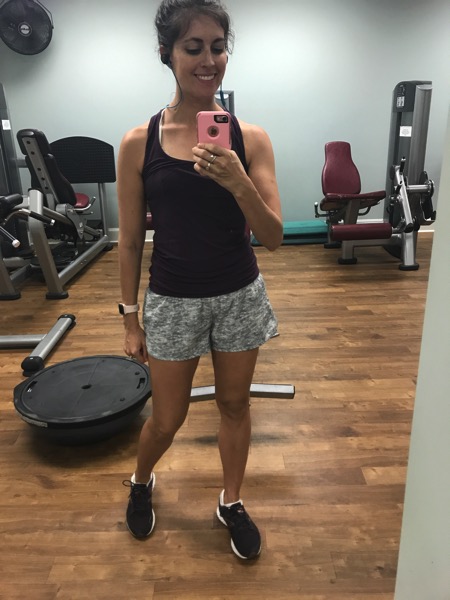 I've gone a couple of days this week, and it's certainly been humbling to start my fitness game from scratch. I keep reminding myself that it will be worth it in the long haul to take it super slowly and err on the side of caution. Slow and steady wins the race… even when you really wish you could sprint, pop into an arm balance, and plank your heart out. Patience.
Salad with Pecans and Strawberries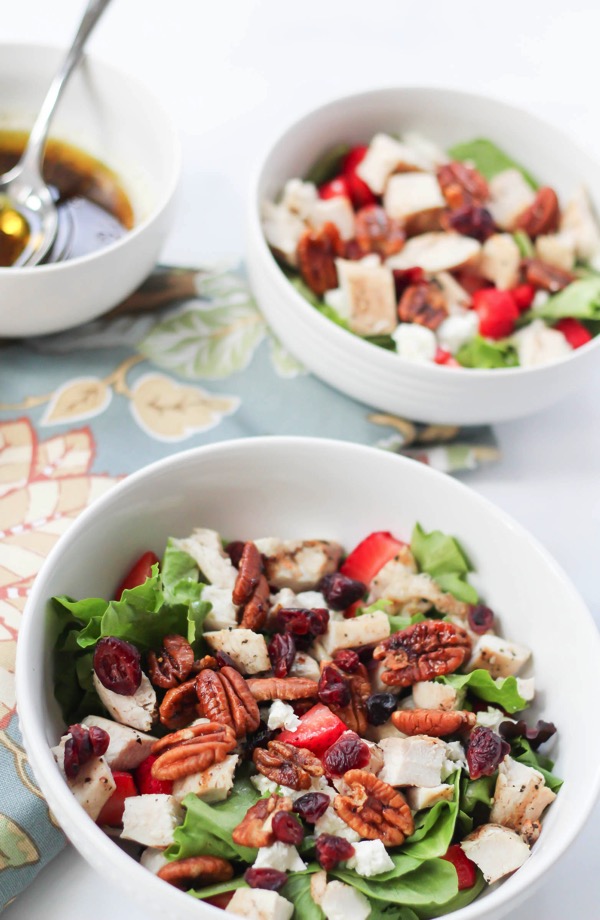 So for today, I have a kind of new recipe! I mean "kind of" new because it's a little on the basic side. It's the kind of salad you see at chain restaurants, or in our case, the restaurant with animatronic dinosaurs everywhere. But there's a reason: this combo is SO GOOD. It's packed with fresh produce, and an extremely satisfying mix of flavors and textures. The strawberries and goat cheese pair perfectly with a little garlicky homemade balsamic dressing.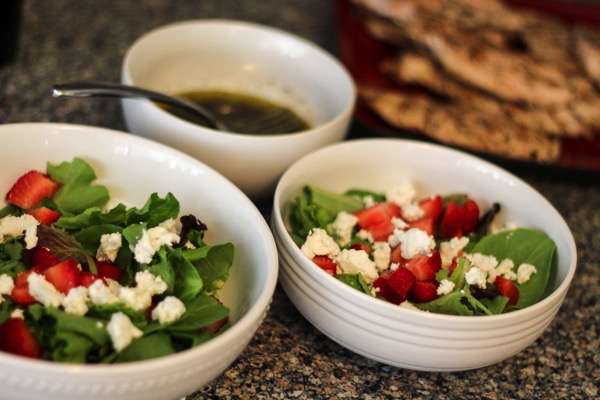 Here's the how-to if you'd like to give it a try!
Grilled Chicken Salad with Maple-Roasted Pecans and Strawberries
Toppings
Grilled or baked chicken (plain with salt and pepper)
Chopped strawberries
Dried cranberries
Creamy goat cheese
For the base
For the pecans
2 cups

pecans (I was excited to see South Georgia pecans at the store- they're amazing!)

1/3 cup

maple syrup

1 tablespoon

oil

1 tablespoon

brown sugar
Salt, pepper (and cayenne- optional) to taste
For the dressing
2/3 cup

extra virgin olive oil

1/3 cup

balsamic vinegar

1 teaspoon

dried oregano

1 teaspoon

Dijon mustard

1 teaspoon

honey

2

–

3

cloves of garlic, minced
Salt and pepper
Instructions
Make the pecans! Preheat oven to 350. Whisk the oil, brown sugar and maple syrup together. Toss the pecans into the mix and coat well. Spread onto a greased baking sheet in an even layer, and season well with salt, pepper and cayenne (if you're using cayenne). Bake for about 10 minutes, flipping once halfway through. Store any leftover pecans in a covered container.
In a bowl, whisk the dressing ingredients together.
Assemble the salads: greens, chicken, strawberries, pecans, cranberries, goat cheese. Drizzle with the dressing just before serving.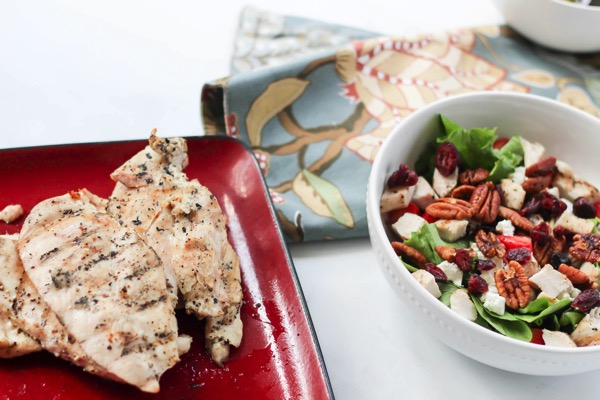 The classic never dies.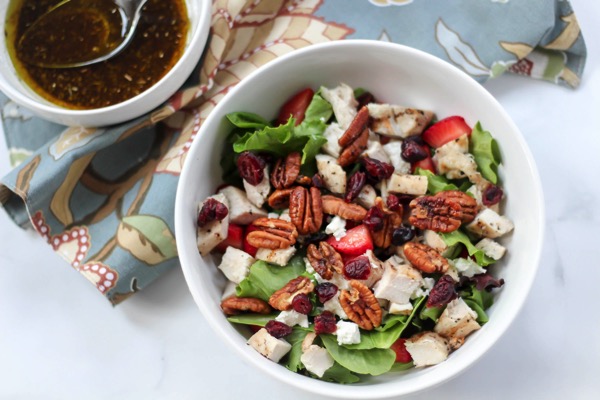 What's your all-time favorite salad combo?
Any restaurant meals or salads you like to recreate at home??
xoxo
Gina