Hi friends! The weekend is here! What's going on this weekend? I'm sending lots of safe wishes to my friends who are in Hurricane Irma's potential path, and prayers to those who have already been affected. We've been spending some time getting supplies ready around here, and are really hoping we don't need to use them. So many friends have emailed to make sure they haven't missed barre bootcamp signup. Due to the hurricane situation, I'm going to wait to begin barre bootcamp signups until September 18, and we'll start the bootcamp party on the 25th. Stay tuned for an email with more details coming up so you can grab your spot. I hope all of my friends stay safe this weekend and next week. <3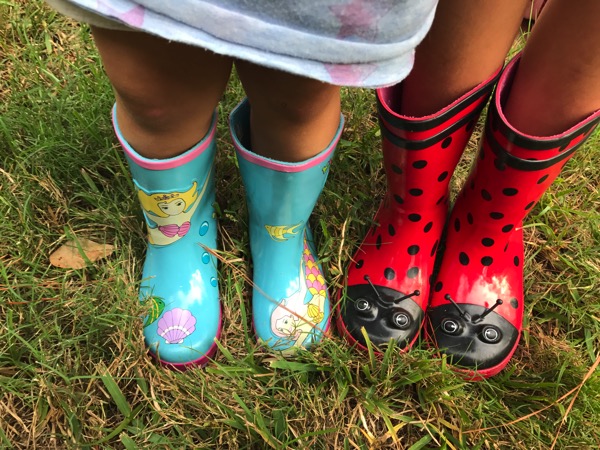 (The girls are obsessed with wearing their rain boots… rain or shine. Mermaid here and ladybug here)
In standard Friday Fashion, here are some faves from the week and around the web. I always look forward to sharing some favorite reads, eats, wears, and random little joys from the week, and love to hear what you're enjoying, too. Please shout out something you're loving in the comments section!
Pumpkin spice latte returns. I told the Pilot that I'm dragging all of the Halloween stuff in the next week. He tried to convince me otherwise, but I think he sometimes forgets how long he's known me. I respect his "honor the bird" wishes by waiting on the Christmas decor (for the most part), but the second the first pumpkin spice latte hits Starbucks, I'm over here like: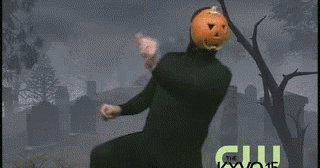 (Source)
Speaking of pumpkin spice lattes, today marks 7 weeks since my last caffeinated beverage. I had to cut it out the day of my surgery, and haven't had caffeinated drinks since then. I just get decaf almond milk lattes and drink lots of herbal tea. I'm not going to say I'll never have it again, but for now, it's working for me. I've noticed that my anxiety has really decreased over the past 7 weeks, for lots of reasons, but think that ditching the morning jolt has made a positive impact.
Love this collection of lettuce wrap recipes.
If you're afraid of cauliflower in your smoothie (I was, too!) here's a great way to try it out.
Just a casual Target shopping trip.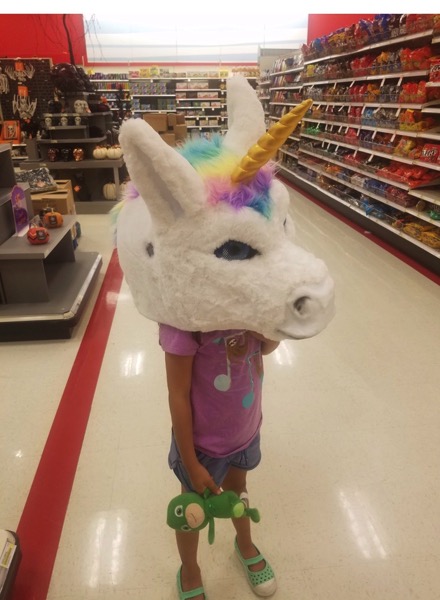 This caramel apple sangria needs to happen in my life.
September workout playlist! SO many energy-pumping songs.
Thank you so much to Samantha Lefave for including me in her amazing, thorough article about post-baby fitness. Check it out here!
So I'm trying to pick out an outfit for an upcoming formal event for the Pilot's work. After checking some options online without any luck, I think I'm going to give Rent the Runway another whirl. Fingers crossed…
The top picks:

I'd love to hear your thoughts or if you've seen any pretty formal dresses online anywhere!
Hope you have a wonderful Friday.
xoxo
Gina