Guest Post: RhodeyGirl Dinner Party
Healthy Dinner Party Menu
With a healthy dinner party menu like this one, your guests will leave the evening full of smiles, feeling perfectly satisfied but not overly stuffed.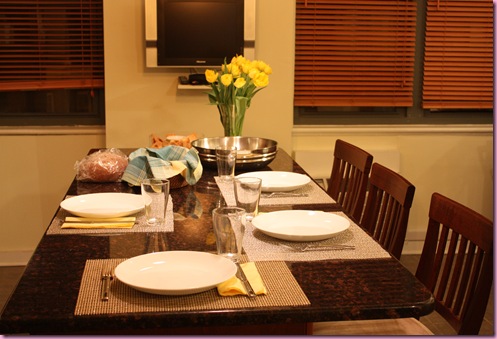 As a reader of the incredible Fitnessista, you are probably interested in fitness and healthy eating. I am too. I am Sabrina of RhodeyGirl Tests and along with my passion for healthy eating and fitness is my passion for entertaining. I love creating menus, and I love cooking for guests.
Entertaining does not mean a healthy cook has to give up dreams of a healthy dinner and break out the butter, cream, white bread and pasta. Instead, with a little attention to quality, flavor, and presentation, a dinner party can be just as healthy as any other dinner.
Quality: Be sure that every item you buy is of good quality. Since you will not be dressing up the foods with heavy sauces and the like, the natural flavors of the foods will be exposed. This is really enjoyable unless you are serving last week's old asparagus.
Flavor: Add flavor to your dishes with spices and other flavorings to make them a little bit fancier and to add a lot of flavor. Examples include garlic, hot pepper, fresh basil and lemon juice. While a simply roasted asparagus dish will taste good, adding just a sprinkle of fresh lemon zest makes the dish special.
Presentation: Presentation matters. Take that plate of roasted asparagus and serve it on a beautiful platter accompanied by a few fresh lemon slices, and the dish becomes exceptional. We all eat with our eyes first, whether we know it or not, so pay attention to the presentation.
Here is one example of a healthy dinner party menu. The options are endless however, so use your imagination and the tips above and your next healthy dinner party will be a success!
Healthy Dinner Party Menu
Appetizer:
White Bean Crostini
Marcona almonds
Entrée:
Grilled citrus chicken breast
Assorted grilled vegetables
Eggplant, baby bella mushrooms, asparagus, and zucchini
Greek style salad
Fresh baby spinach, cucumber, tomato, kalamata olive in a lemon oil dressing
Simple brown rice
Dolce:
Gina's Raw Cacao Macaroons
Mixed berries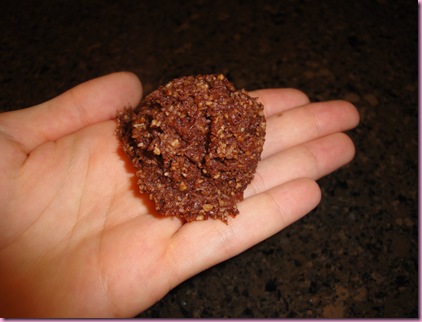 Something to talk about: What's your absolute favorite entertaining recipe??