Hiiiiii 😀 How are you guys doing??
I'm so happy you're enjoying RhodeyGirl's guest post– ya'll know that healthy entertaining is one of my favorite things to do and I love the menu she created. I'm excited to throw a dinner party when we get back (and when Jeni gets back- she and her pilot are coming to this resort Monday night!). Also, thank you so much on your input for what you want to see with the Summer Shape Up. I have a great idea of how I want to do it, thanks to you guys <3
We started our day today with some room service: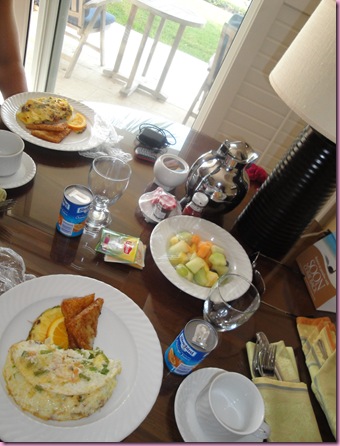 Omelets for both of us and fruit for me.
The omelet was a little too greasy goo, so I a couple of bites and called it quits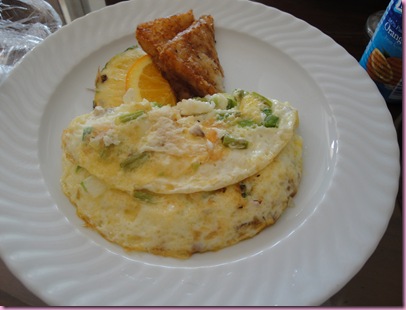 and ate all of the fruit: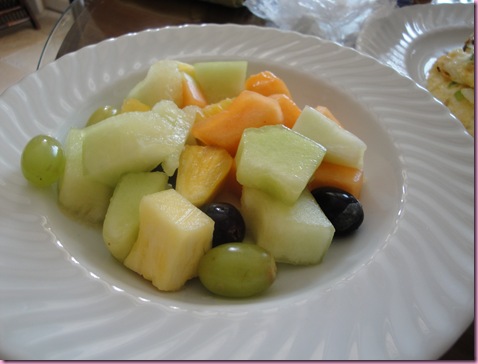 We also brought Shaun T. with us on vacation- since it's recovery week, we do the Core Balance and Cardio DVD all week. It's not as intense as Month 1 (to give our muscles a rest and chance to re-coup) and still gets our heart rates up, without being too ridiculous.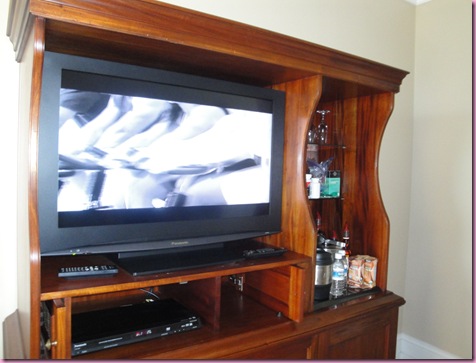 Some of ya'll asked to see the cups we brought with us…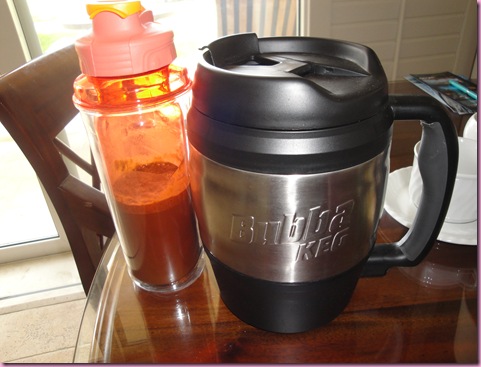 The pilot didn't use his today, but I filled mine with a smoothie made of chocolate almond milk (from the depths of my suitcase) and Vega protein, mixed up in the Vitamixalicious.
We spent most of our day here: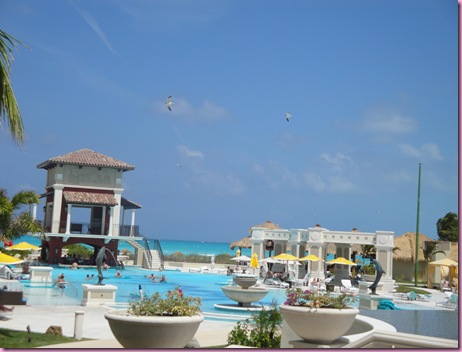 And got some poolside snacks: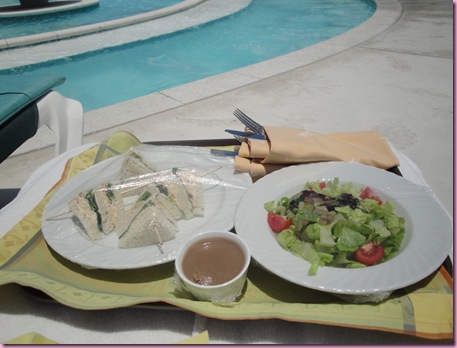 (chicken salad for the pilot and salad with balsamic for me)
We also painted shells.
I turned this: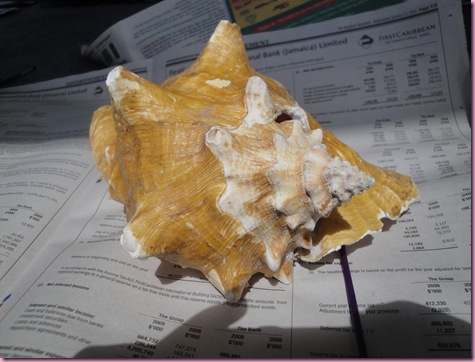 into THIS!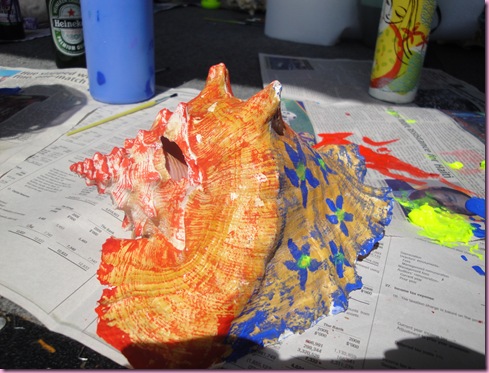 Hahah, I'm a personal trainer… not an artist. Obviously 😉
We also hit up the gym for some weights action.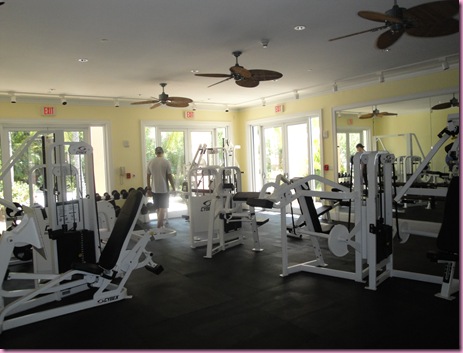 More snackage: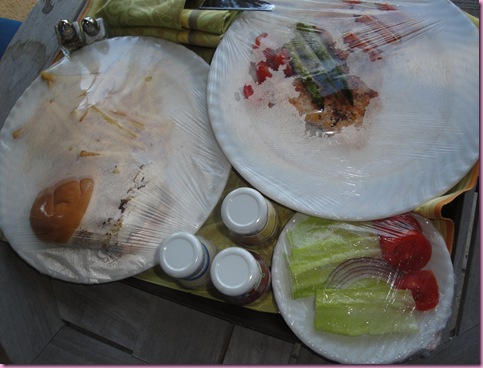 Salmon with veggies for me and fish sandwich for the pilot… I probably could have taken the plastic off for the photo, haha. Bad blogger!
and bubbly: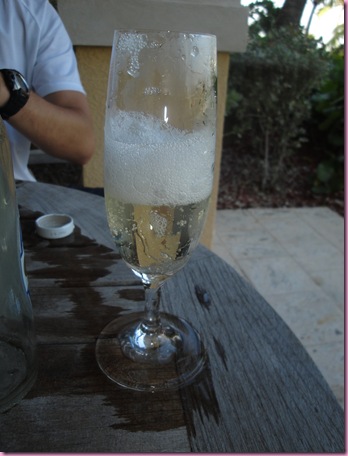 It was in the fridge, so we had to use it, right? 🙂
Some of ya'll have asked what my vacation plan of attack is as far as food and exercise goes…
Here's how it's gonna go down:
For the most part, I'm going to eat Gina Food and do Gina exercise, whether it's munching salads and fish with veggies and doing Insanity, weights and yoga. However, if I see something that catches my eye, I'm gonna roll with it 😀 Like the chocolate buffet last night! I haven't had another chance in my life for someone to serve me chocolate and wine at 10pm, so I've gotta take advantage 😉 I think that's the beauty of vacations- you can stick to the routine you're used to for the most part, but definitely have to live it up and try things you wouldn't otherwise be able to. For example, you won't see me tearing into a store-bought cookie while I'm here (because I could get that ANYWHERE and it probably wouldn't be that good). You will however, see me occasionally feasting on things that I wouldn't usually get to have and that I'll actually enjoy.
I think the duration of a vacation depends on things, too. Since we're here for 8 days, I'm going to stick to what I like to do for the most part, because that's a long time to feel gross from ditching workouts and overindulging. It's also feasible because we have a LOT of down time here. If we were in Italy, where I'd want to walk around and sight-see, I probably wouldn't exercise very much. So that's the plan.. that isn't really a plan 🙂 Just gonna keep doing my thang and living it up! Yeahhhh.
Well we're off to dinner, seeing a lil show and then DANCING.
See ya in the morning <3
Gina
What's your vacay mentality?? Do you eat and exercise the same way, play it by ear, or throw caution to the wind?? 🙂