Ooooh la la….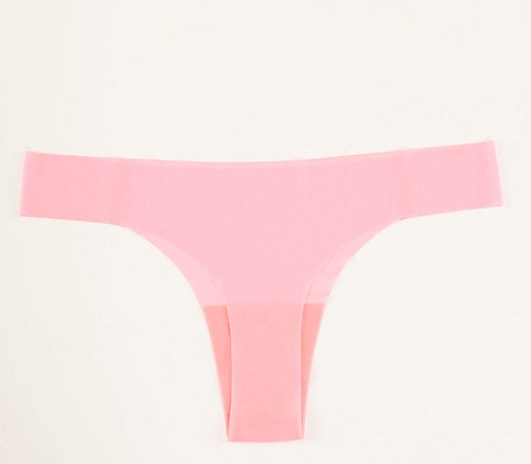 One of the frequently-asked questions when I post workout pics or a video:
How do you avoid panty lines?
So the secret, friends, is the picture above! Feel free to sing that Sisqo song, even though I was, like, 5 when that came out. 
The answer is thong underwear. If you're not a fan, you might not be wearing the right type or size, but for workouts, I tend to stay away from the pure cotton or lacy variety and have two drawers: one fancy/nice and the other for workout/comfy. I used to keep them mixed together but after the great silly-bow-sticking-outta-my-pants incident of 2008 (it was a gift, it was also 2007), I realized that some things in life are not multipurpose.
Here are some faves for workouts:
The lululemon Light as Air thong (above). At $16, they're kind of pricey for what they are (as is everything at lulu) but the quality is great and like the name suggests, feels like you're wearing nothing at all
 VS No Show Sport Panty ($12.50 or 3 for $33). For the comfort and fabric, these are a great deal. Bonus: they come in cute colors, too.
Favorite sports bras: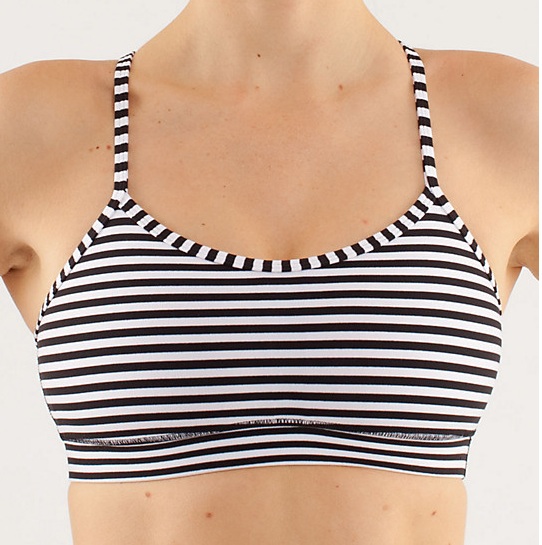 lululemon Flow Y bra ($42). This is my favorite "everything" bra. Perfect for weights, yoga, light/moderate cardio, teaching, lounging, sleeping, everything. It's seamless with stretchy, comfy fabric. It also manages to escape the uniboob look that many sports bras create so beautifully.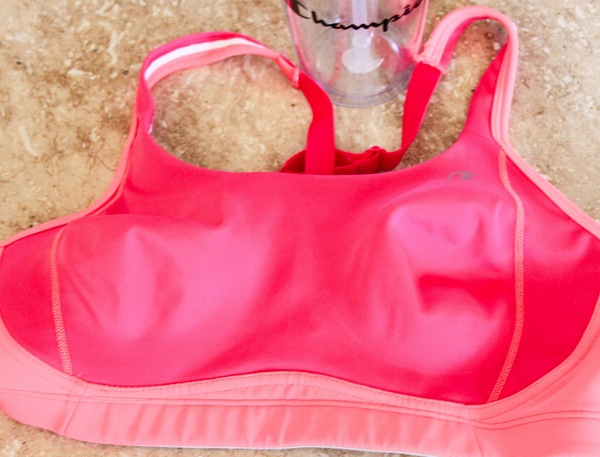 Champion Smoothie Bra ($38). This is now my go-to sprinting and race bra. The straps are so comfy and can easily be switched to a racerback, the cups are soft and SUPER supportive- keeps the girls in place. 
So spill, friends: what do you wear under your workout gear? Any faves? Thongs or nay?
I'm excited to read your answers!
xoxo
Gina
Gifts to buy yourself this season:
-My friend Lacey Stone (she trained me once, and killed me) launched her fitness app.
-The lovely MizFit (a mom and fitness inspiration to me) came out with an eBook!
-and the long-awaited Pop Pilates DVD is out <3 Lots of awesome stuff.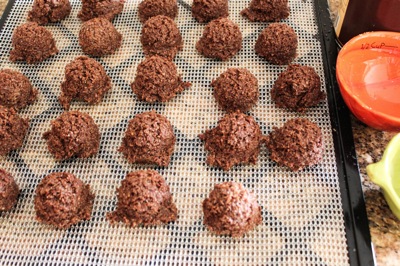 Surprise:
In the style of 26 random acts of kindness, congrats to Avery G. (check your email, lovely!) – I'll be sending a custom batch of macaroons next week as a little way to say thank you for reading. This is random act #1, in memory of Charlotte Bacon, 6 years old. Join the revolution here <3