Hi friends <3 I loved reading your responses on this morning's post! I had no idea so many went commando at the gym, but totally understand- the liners are there for a reason, eh? After a few responses, just wanted to clarify that I couldn't give a flying you-know about other peopler's panty lines. You go to the gym, I'm proud of you. I don't care what you're wearing 😉 I do, however, know that I get in a better workout when I'm comfortable and wearing functional clothes. Enough people asked about it, so I thought it warranted a post. Didn't mean or want to get anyone's… errr, panties in a twist?
_______________________________________________________________________________
There's nothing like sleeping to a soundtrack of a huge storm. Something about thunder, lightning and wind makes it so cozy… 
that is until a little Cavalier starts howling in the night.
It scared her pretty badly and even though she woke me up from an awesome dream, I had to laugh because her little howl is so dang cute.
Needless to say, I've been a little tired all day… and have let other people do the cooking. Dining out in Dine-In December…
From tonight's dinner enchilada, tamale, beans and chips: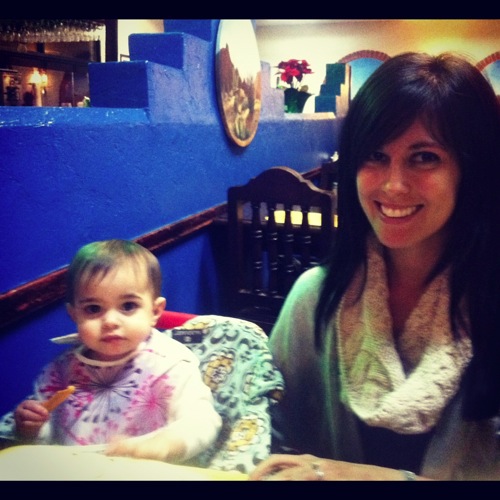 (with the Pilot and my favorite little dining buddy. As you can see, I chickened out with any major hair changes but it feels so nice to have it trimmed! And clean. Clean is always good)
and lunch with some friends at work.
Check out the turkey sliders and zucchini fritters (with pistachios cooked in)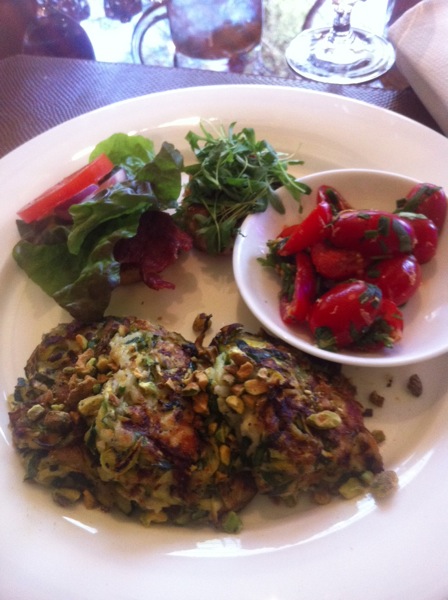 and raspberry sorbet.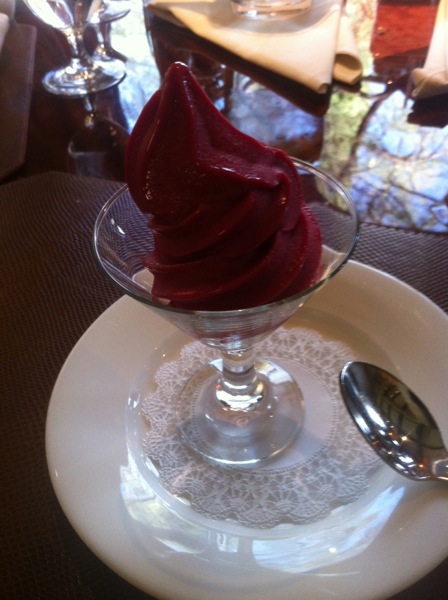 Perfection. 
Other exciting events included the case of moose munch that arrived: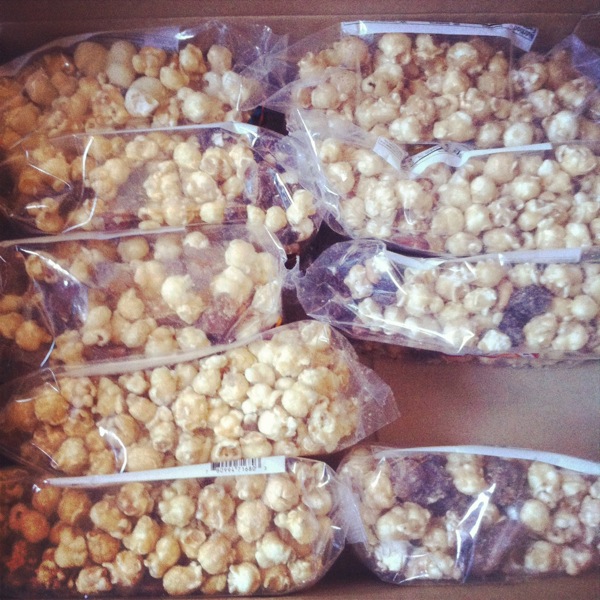 (There's a hole where the bag was dwelling that madre and I decided to test out)
and teaching today, which included Zumba and a Ballast ball class.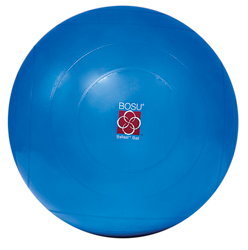 Source
The ball class hasn't one of my faves because it was new to me, and it's always challenging to figure out a class layout and cardio/strength balance for a new class format. (Like the pool classes I used to dread, and now they're NBD.) You can practice as much as you like, but you never really know how it will go until you're in there. Today, I finally felt like I had my class set up the way I like it: polished and flowing easily from one move to the next. Class was packed, too, and the energy always makes things more fun.
One of the interesting things about using the Ballast ball is that the sand (which adds 7-8 lbs to the ball) can be your enemy or your friend. I often find that for cardio it's the enemy (holding the ball makes all of the moves so much more challenging with the added weight) and for strength, it helps to stabilize (like for single leg squats with the ball or hamstring curls). Whatever you're doing, you get a core workout as the moves are core-driven.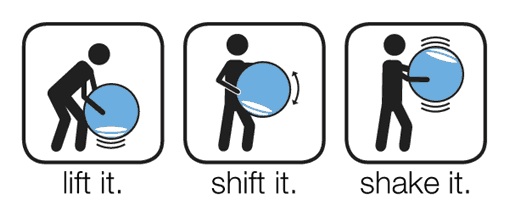 Source
Some of my favorite Ballast ball moves:
Sand impact shifts (lunges and squats tapping the ball to the floor then raising it up- alternating quiet, stationary sand and hitting the sand to the top of the ball)
Ball slams
Ball throws and shuffles
Ball "slices" -side-to-sde lunges, making a slicing motion on each side of the ball (awesome oblique challenge)
Jump squats holding the ball (quiet sand), then with a sand shift to the top
If you're gym has one, I definitely recommend trying it out to change things up during your next workout. 
Hope you're having a great week so far and I'll see ya in the am with your holiday Tabata workout! 
xoxo
Gina
What are you looking forward to this weekend? Friday night it's our work holiday party, Saturday my MIL gets here, Sunday is brunch at my nana's and then the Christmas festivities begin. I'm so, so excited this year <3 Have you used a Ballast ball before?