Still trying to get in my workouts during the day in hopes of relaxing with the Pilot at night.
When Liv woke up from her first nap this morning, I figured by the time we left the house, I'd be able to get in a 30-minute workout before the gym's childcare closed. Back in the day, I would have thought "only 30 minutes?! Forget it" but now, that's all I need.
I already knew what would make me sweat the most in the least amount of time: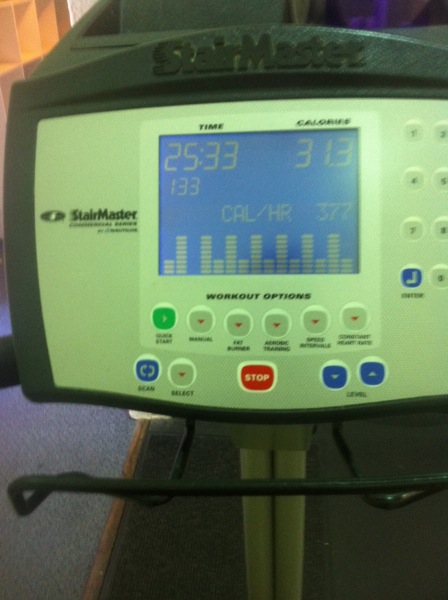 I rocked out some intervals on the StairMaster, alternating between level 9 and level 7 and listening to the Jillian Michael's podcast,  
and then when I went to get Liv, she was playing with toys, happy as can be and ready for a snack. 
We had a little picnic outside: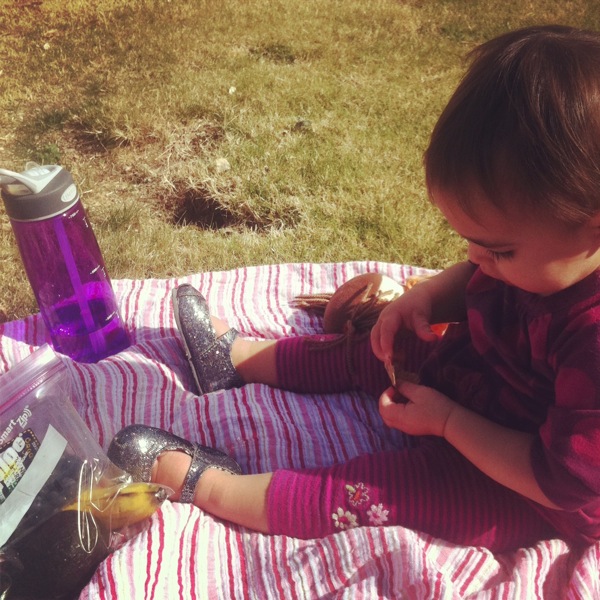 While we ate together, Liv sang "Pop! Goes the Weasel" with me -she just learned how to say the "Pop!"- with the sun gently beaming down on both of us, I felt so blissfully happy, yet at the same time, my heart felt very heavy.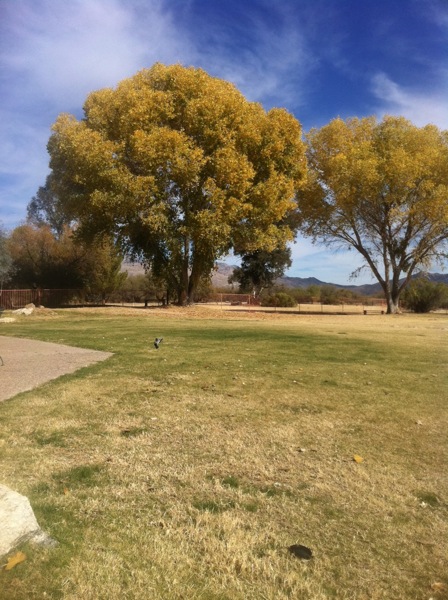 I've been trying to put a name to one of the many emotions I've experienced since last week's tragedy, and today it clicked.
Guilt.
I know I shouldn't feel this way, but as I continue to make such beautiful memories with Liv, it's heartbreaking to think of the parents that are now no longer able to do the same: take their babies to see Santa, enjoy a random picnic. I'm enjoying every moment, as I should be, but keep all of the victims in the back of my mind as my heart aches. The sadness will be with us for a long time, and to all of the families out there who were directly affected: I am so sorry. Words wouldn't be able to describe my condolences, but I'm thinking about you and sending love.
During naptime, I started to roast some veggies to make this glorious veggie soup again. It was such a huge hit last week -the leftovers were incredible- and we had all of the ingredients on hand.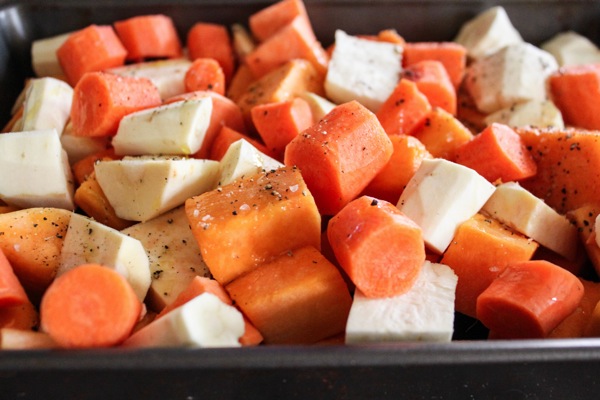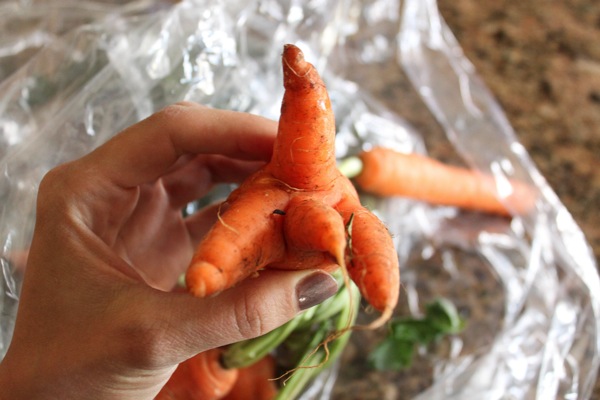 Lunch: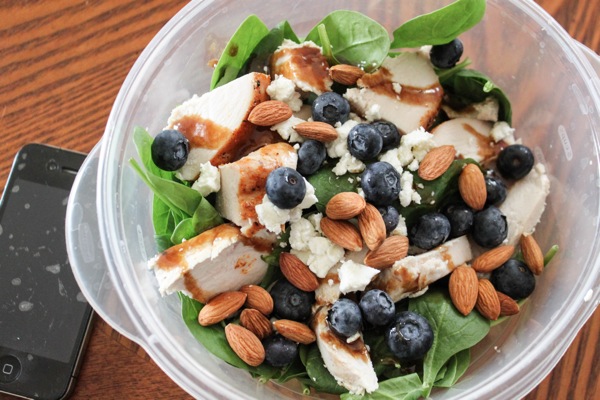 Tonight, I'm off to get a haircut (still can't decide if I'm going to hack it or leave it) and back home for dinner.
Hope you're enjoying your day <3
See ya in the morning!
xoxo
Gina
Something to think: