How's your year going so far? 😉
I rang in 2014 with menudo at the madre's house: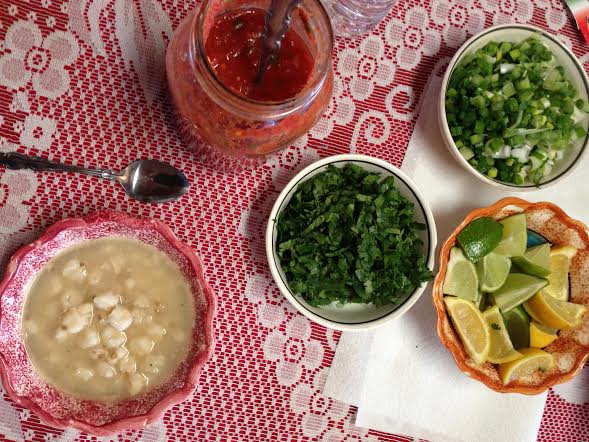 and many gutter balls.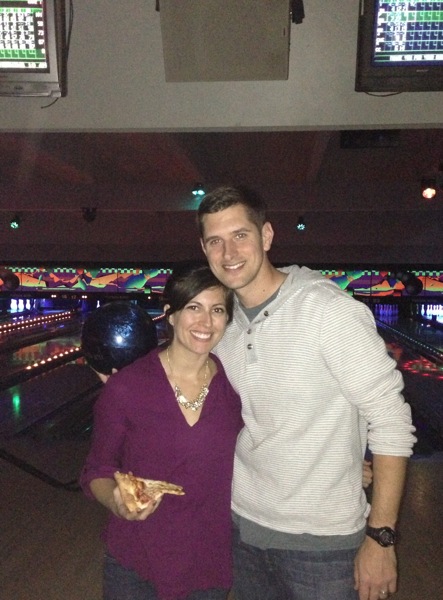 It was our first time taking Livi bowling, and we figured it would be a fun New Year's activity that she'd enjoy. (It was also an option that didn't require staying out late… after 8pm, our princess turns into a pumpkin.) She loved it! Nana won a free month of bowling for up to 6 people, so I have a feeling it will become a regular thing.
The evening ended watching Scandal in bed, surprisingly staying awake until midnight, and 9 hours of glorious sleep.
Morning juice: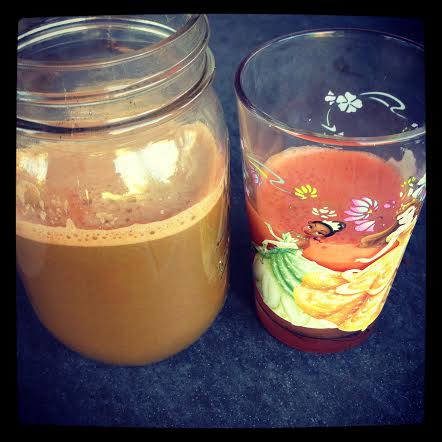 My juice and smoothie crazes tend to occur during the summer, but we've been frequently enjoying them this winter. We have at least one smoothie or juice per day, and I especially love that they're quick and easy way to get produce servings and nutrients. This morning's combo: apple, carrot, cucumber, spinach, ginger and lemon. It was amazing!
We went over to madre's this morning for a huge family breakfast, and have been wonderfully lazy.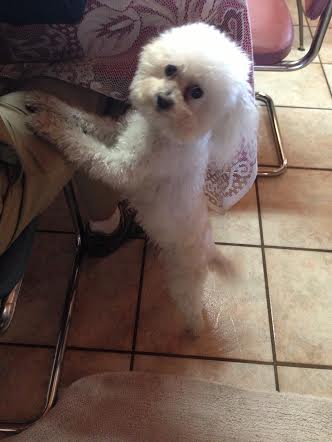 (Bella, praying for a bite of chorizo from my Tata)
I got in a killer workout yesterday (20 minute circuit + a 3 mile run around the neighborhood) and will probably just enjoy a walk with the fam later today.
Just wanted to say a quick "hi" and hope you're having a lovely new year. Don't forget to leave a link to your inspiration board on the this post. I've loved seeing your goals and plans for the upcoming year!
xoxo
Gina
Random: who'd you kiss at midnight last night? (Pets count, too, just sayin') What did you do to ring in the new year?