Heyyyyy 😀 Happy almost-Friday! This week is going by fast.. I like it! I'm just counting the days until the pilot is back 😀
I hate to be a complainer on the bloggy, but I'm officially sick. You guys know I've been fighting something since last week, but I think staying up all night with Bella while she was sick was a kick in my immune system. As of last night, I feel like death. I went and taught Zumba (took it EASY) and then came home to make one of my favorite fast dinners.
I sautéed some spiralized zucchini with garlic, sweet onion and red pepper flakes: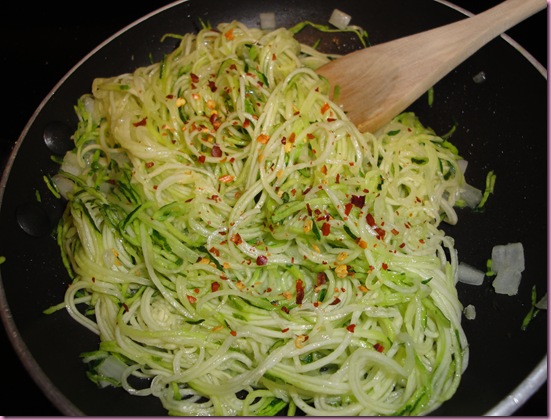 Topped with some organic marinara sauce and fresh basil: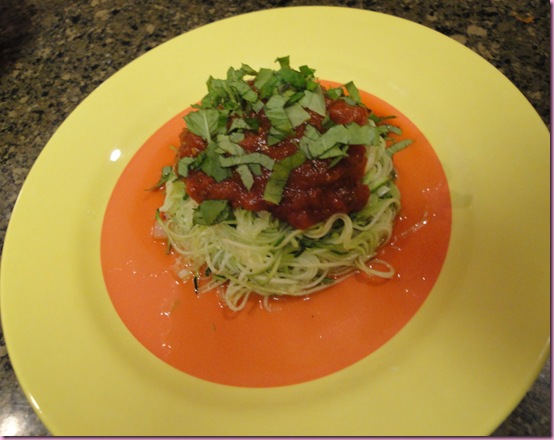 Served with some roasted eggplant slices: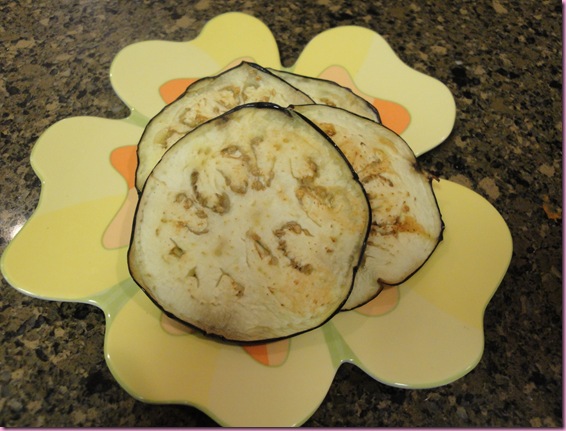 And nature's cough syrup (aka Shiraz)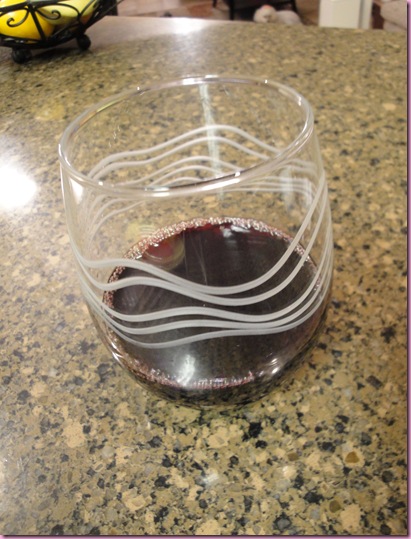 And fell asleep reading Time Traveler's Wife with the puppers <3
This morning, I woke up to a lovely bfast cookie (this one had carob in it)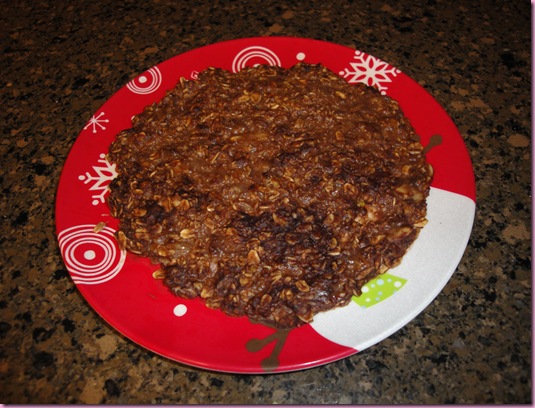 And I was beyond stoked to go for a run since my iPizzle was resurrected from the dead. At the suggestion of some emails and comments I received, I went to the Apple site and followed their directions to reset my iPod. It worked like a charm. And saved me $50 since I didn't have to buy a new one!! Ballerrrrrrrrrrrr.
So I took my iPizzle, fully loaded with new tunes to the base trail and started to run. The fact that I had a tissue in hand was probably a good indicator that I shouldn't do it, along with the fact that my booty is KILLIN me from yesterday's leg workout. Usually I have no problem working out when I'm a little sore, but every pound on the pavement was a jolting pain in each booty cheek. Pair that with feeling like an elephant is standing on my face, and I decided to call it quitsies on running. I needed something with little to no impact. So I went inside and did 30 minutes of speed intervals on the stairmaster (evil contraption) and 15 minutes on the elliptical with the new issue of Women's Health. Perfect.
I took a showa and the plan is to lay down and drink tea for most of the day.
See ya latah, bloggies.
xoxo,
G
Today's tip: Some sources say it's ineffective to work out while reading. I totally disagree! If you can do it safely, I say do it. It's much better to hop on the elliptical or treadmill with a magazine than to not get on at all! If magazines are your motivation –they are for me on my non-teaching days!- then go for it 😀 Just make sure you break and sweat and get your heart thumping.