hey bay + Zeel Massage Giveaway!
Hi friends! How are you doing? Happy almost-Friday! I have a giveaway coming atcha today, and another one tomorrow! Read on for the deets to win a free massage from my friends at Zeel.
Yesterday, we got to spend another day with Michele and Dave + their kiddos before they hit the road back to Phoenix. The weather was in the high 70s, which made it perfect for a bay day.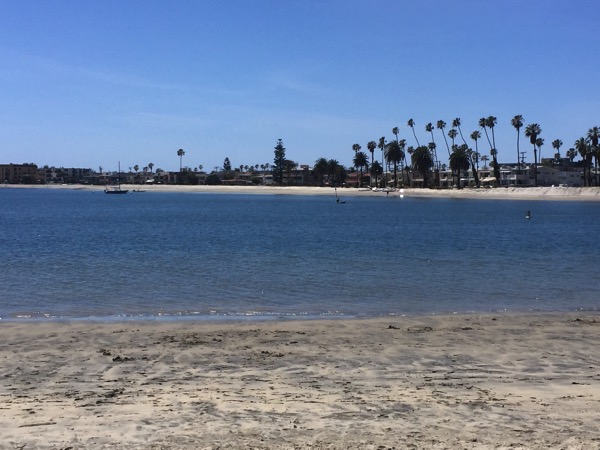 We went down to Mission so the kids could swim, build sand castles, and race between the playground and the water.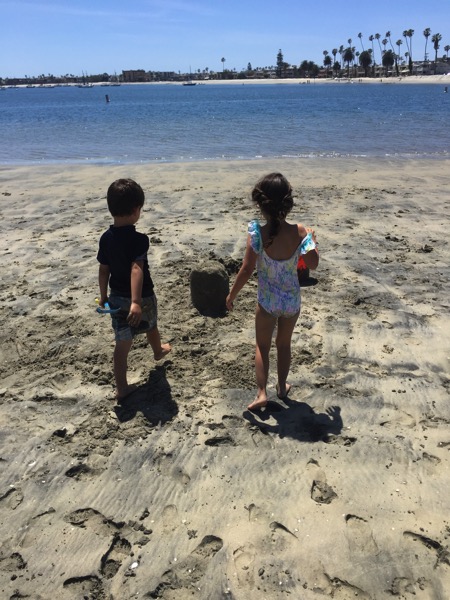 Miss P had lots of fun hanging out under the Sport-brella. She is turning into quite the little beach baby! She isn't a fan of the water -neither am I. It's freezing.- but loves the sand in her toes.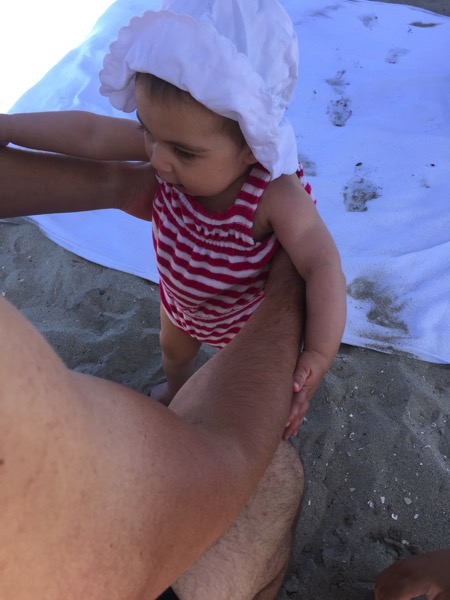 As always, Liv had a blast. It was the perfect way to spend a day: playing in the water and hanging out with wonderful friends.
After our bay day, we stopped for lunch to-go from Mitch's Seafood. If you're in San Diego, or are visiting, YOU HAVE TO TRY THIS. It's a cute little spot, tucked away (right by Point Loma Seafoods, which we also love), and everything is based off what the boats bring in that day. The Pilot had some insane crab and avocado toast,
while I got the fish tacos with grilled wild sea bass and wild shrimp.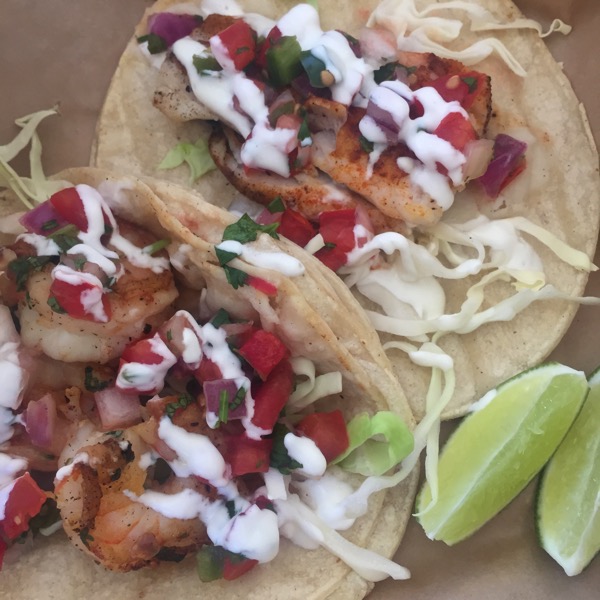 They were, hands down, the best fish tacos I've ever had. I can't wait to go back and take the fam next time they're here.
Yesterday was one of those dreamy days which felt like a vacation after how the week began. (Thankfully we got all of our car issues sorted out!)
The best way to end a day, a massage AT HOME, from a fantastic massage therapist.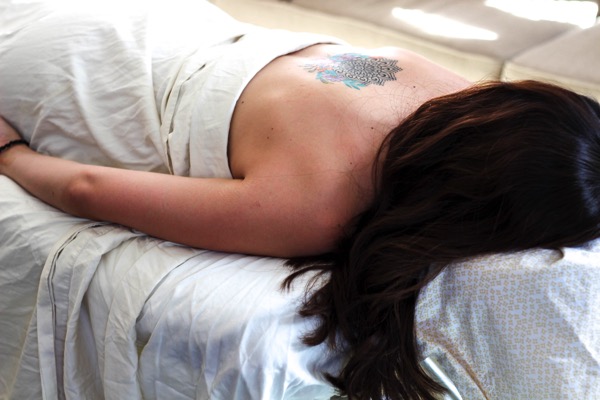 (The rest of this post is sponsored by Zeel and includes an awesome giveaway opportunity.)
When my friends at Zeel reached out to see if I'd be interested in trying out their services, I was pretty excited to check it out. I'm a huge fan of massages, not only because I'm a "physical touch" person and they're so calming, but I also love them for the recovery benefits. When I'm training for a race or hitting the weights hard, I find that massages dramatically help reduce soreness. If you're physically active or feel job or life-related ailments (I'm not hunched over at all typing this post… oops), they can help to stretch tight muscles and release tension.
There are a few things that make Zeel stand out from regular spa massages:
-You get to enjoy your massage in the comfort of your own home. I found this aspect to be extra relaxing, because sometimes I feel frantic driving to an appointment if I'm running late, which drastically reduces the Zen factor. Also, the commute can be a deal-breaker if you're short on time. With Zeel, an hour massage is really an hour, so you don't have to include time out of your day driving to your treatment. For us, this worked out exceptionally well because the Pilot could hang out with the kiddos during my treatment, and I could play with the girls during his massage. If we would have booked massages at a nearby spa, it would have been around 4 hours out of our day instead of 2. Wins all around.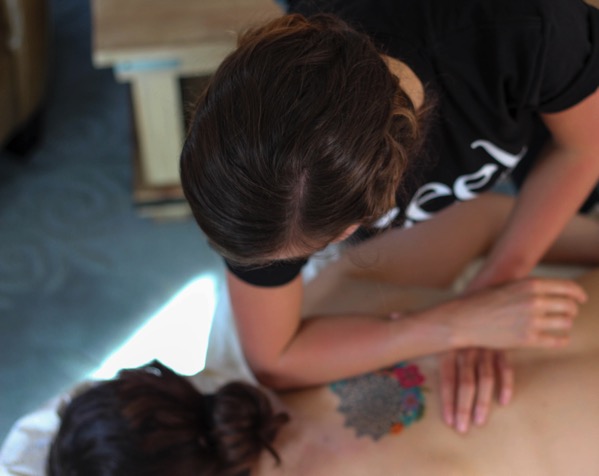 -You can book a treatment after hours, when spas aren't open. This is amaaaaazing if you want to book a treatment right before bed. After a massage, I'm in an unproductive fog of happiness anyway, so this is BRILLIANT.
-The app is so easy to use. You input what type of massage you'd like, if you'd prefer a male or female therapist, and the duration.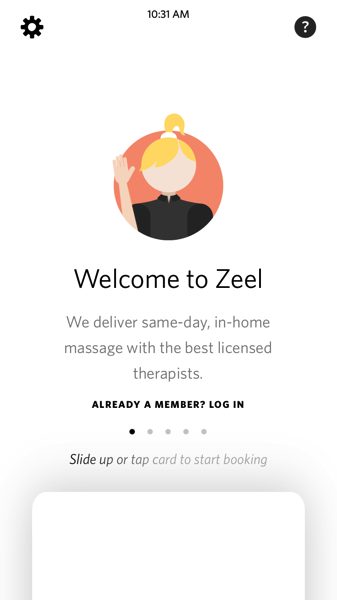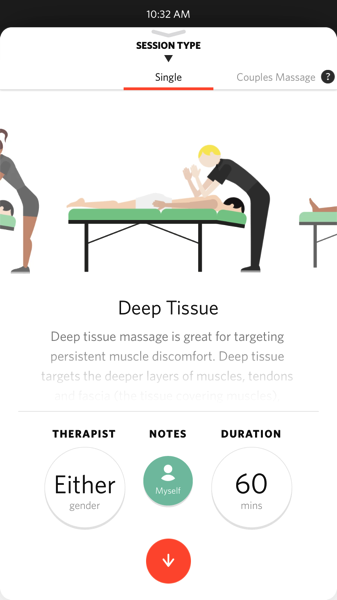 The signal goes out to the available therapists and someone will accept your appointment. All you have to do is have a pair of sheets and pillowcase ready to go, and they bring everything else (including the table) with them.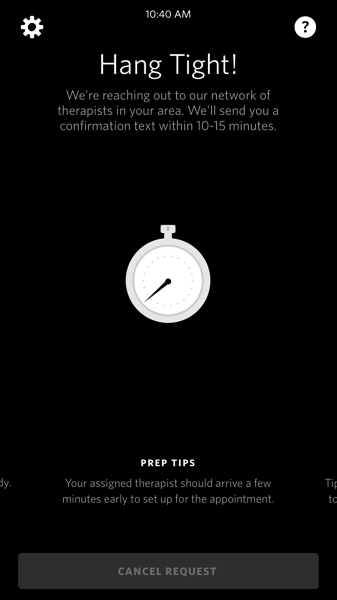 Katie was our massage therapist, and she was amaaaaazzing. I got a deep tissue massage (and she made the extreme tightness in my neck disappear) and the Pilot had a Swedish massage. Since we liked her so much, we marked her as "prioritize" on the app, so if she's available next time we book, we can request her.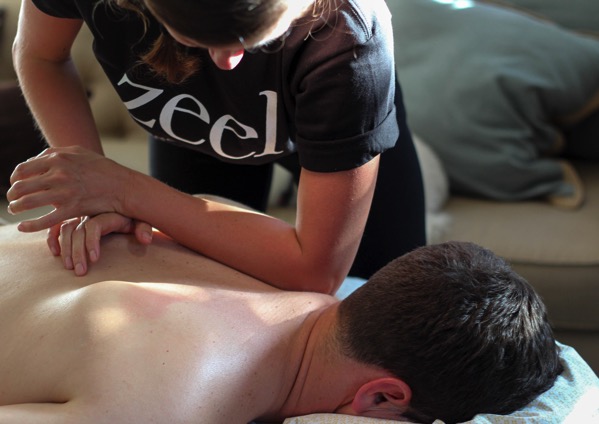 My friends at Zeel kindly offered a free massage for a lucky reader friend! We could all use a little extra relaxation, right? 🙂 Simply enter via the widget below.
Also, use this link to get $25 off your first massage if you decide to try it out!
Ready, set, go! The lucky winner will be chosen Sunday night at midnight EST and announced Monday am.
Have a wonderful day!
xoxo
Gina
Sponsored in partnership with Zeel. To participate, I also received a complimentary massage (we purchased the Pilot's massage). Thank you so much for supporting this little blog.