Hiiii! How was your weekend? Hope you enjoyed some time with those you love, some relaxing, and some sunshine. Ours was a delightful mix of the three.
Since the Pilot was back in town, we decided to celebrate with a trip to Old Town to walk around. Old Town is a tourist hot spot -it's packed with Mexican restaurants and cute little shops-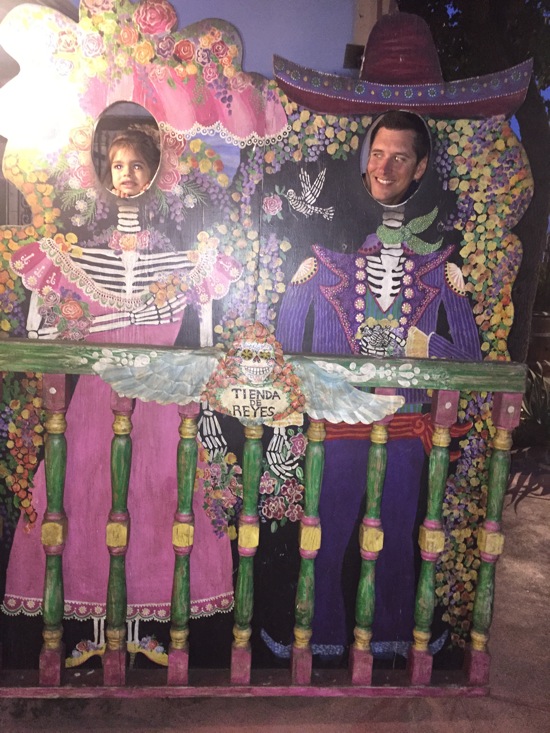 (and all the Mexican skeletons <— my fave)
and gives us a taste of "home" as it reminds me of Tucson.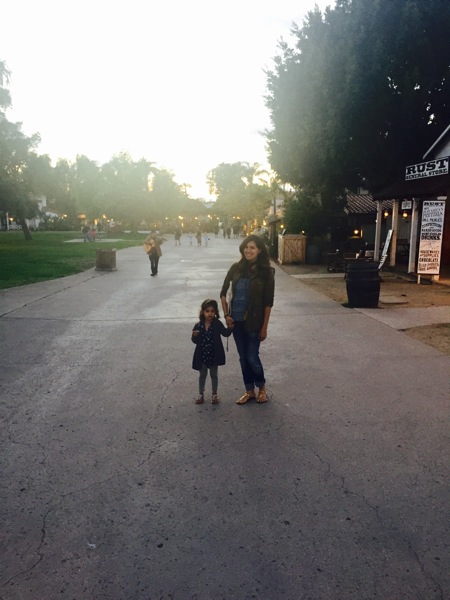 Liv is obsessed with Coyote Cafe, so that's where we decided to eat.
Making life decisions at the candy shop: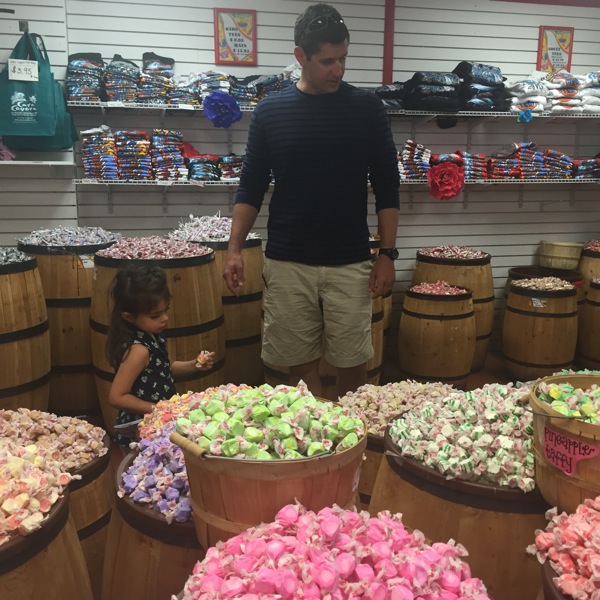 Saturday, I taught my first yoga class! It was right after Zumba, and while I think dancing beforehand helped shake out some nerves, I was still anxious about it. It was a yoga basic class, so I was worried about what "basic" meant. Like "never practiced yoga ever?" or "Just don't do any crazyass inversions or arm balances?" I decided to plan it somewhere in the middle, which I think worked out well. I used this playlist, and planned out our practice the night before, with some wiggle room depending on how it was going. We did a warm up (child's pose, cat/cow, spinal balance, thread the needle, down dog), some sun salutations, our "flow" (Warrior 1, Warrior 2, Reverse Warrior, Extended Side Angle, Reverse Triangle, through vinyasa; a couple of times on each side after going through the poses), balancing postures, (tree, Dancer's pose, Eagle), heart openers (camel, and bridge/wheel), stretching (pigeon, spinal twist, supta baddha konasana, figure 4 stretch) and savasana. During savasana, I played this song (THE BEST) and walked around the room to give mini massages, which is probably my favorite part of yoga. (I just asked those who wanted to stay in their own space to put their hands on their heart.)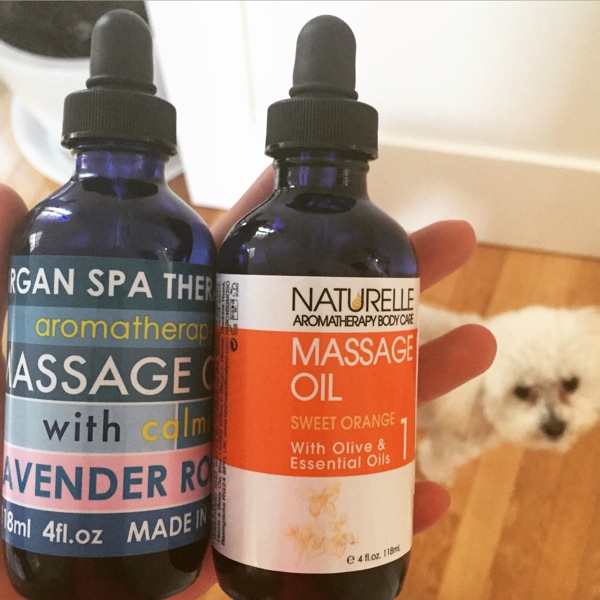 (Got these massage oils at TJ Maxx of all places)
We had 11 people in class, and I'm hoping they enjoyed it. I was definitely nervous, and some parts felt awkward (it's so different to lead a practice than move through your own), but am happy the first one is out of the way! I just had to remind myself that the first time I teach anything is awkward and uncomfortable, and you grow by pushing your comfort zone.
I got an intense amount of writing done Saturday afternoon,
and then we met up with friends for an Indian feast.
The dal was so spicy it almost burned my face off, just like I like it.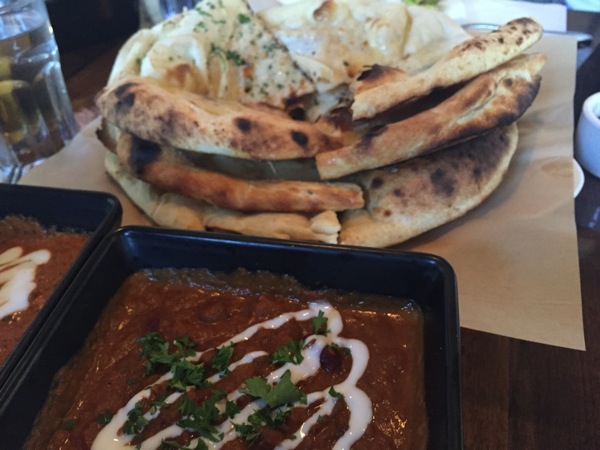 Sunday morning was a beach party for Liv's school.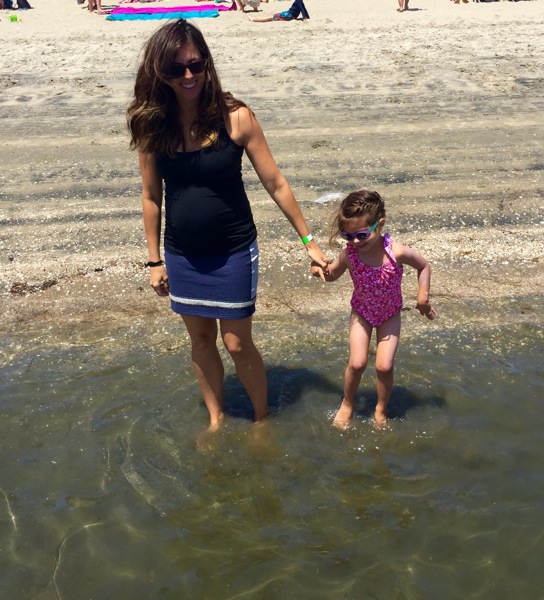 The entire bay was packed with pop-ups, umbrella and tents, and they have a "fun zone" (hula hoops, bubbles, games), a raffle, and fantastic food.
Tacos,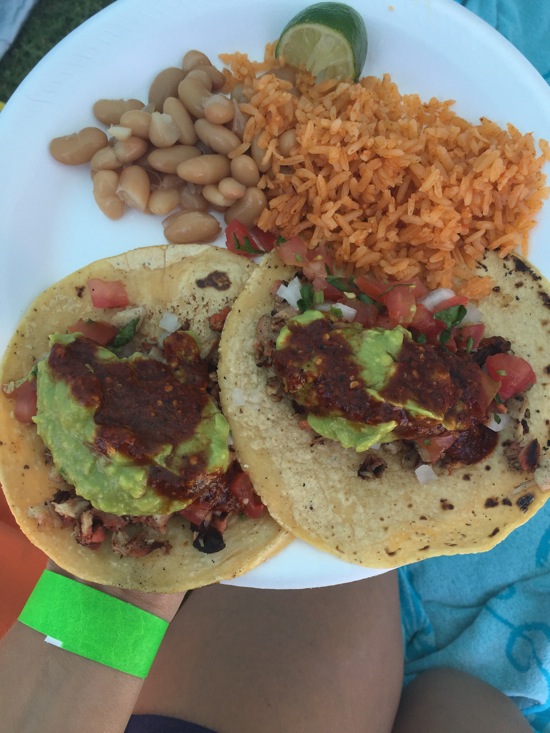 desserts, snacks, and giant pitchers of horchata. Oh yeah.
This week, we're just getting back into the grind, and I'm slowly starting to tackle some house to-dos that have migrated to the bottom of the list.
But first, it's time to lift some heavy things at BODYPUMP.
Have a great Monday and I'll see you today with our first blogiversary giveaway of the week!
xoxo
Gina