Happy humpday! I've got a new favorite no-lettuce salad creation to brighten up your week. Bonus: It's super quick and easy to put together if you use all pre-prepped produce from Trader Joe's!
A highlight of our week: getting to catch up with our friends Michele and Dave! We've known them since the Valdosta days, and were so excited that they made a trip up here to San Diego. We met up with them + our friend Adam for dinner at Prepkitchen in Little Italy.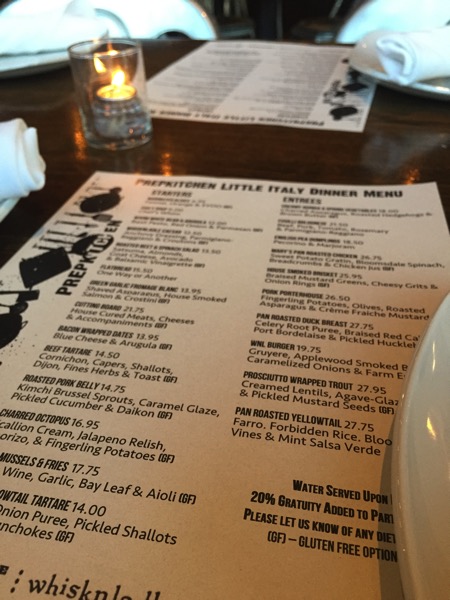 We shared some appetizers (cheese board, bacon-wrapped dates) and I rolled with the chicken for my entree. It was served with a sweet potato gratin that I'm determined to replicate soon. While the food was good, the best part was catching up with everyone. I love when you can pick right up where you left off. 🙂 After dinner, we headed down to Whiskey House, which we'd never checked out. The boys were in whiskey heaven.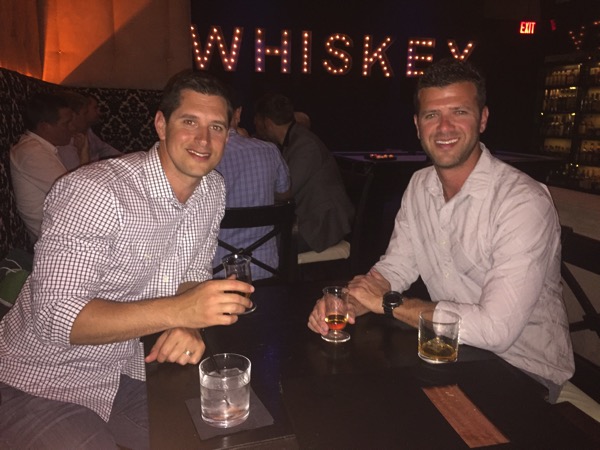 It always makes my heart so happy to see this girl. It's hard to believe that we first met for a puppy play date at the dog park, and now our human kiddos are also friends.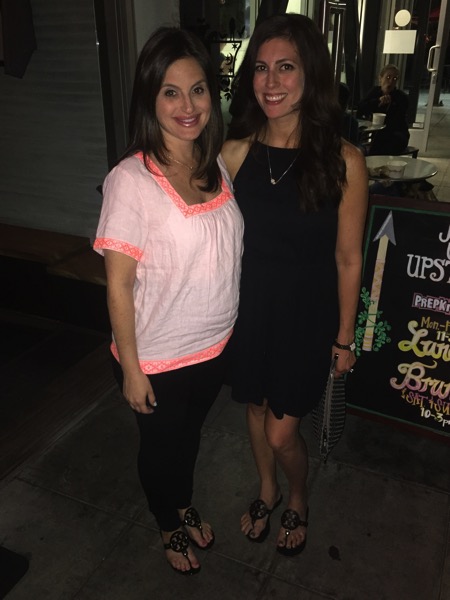 No Lettuce Salad
This morning, we're all off to play at the beach, but in the meantime, I wanted to share my latest salad obsession with you guys!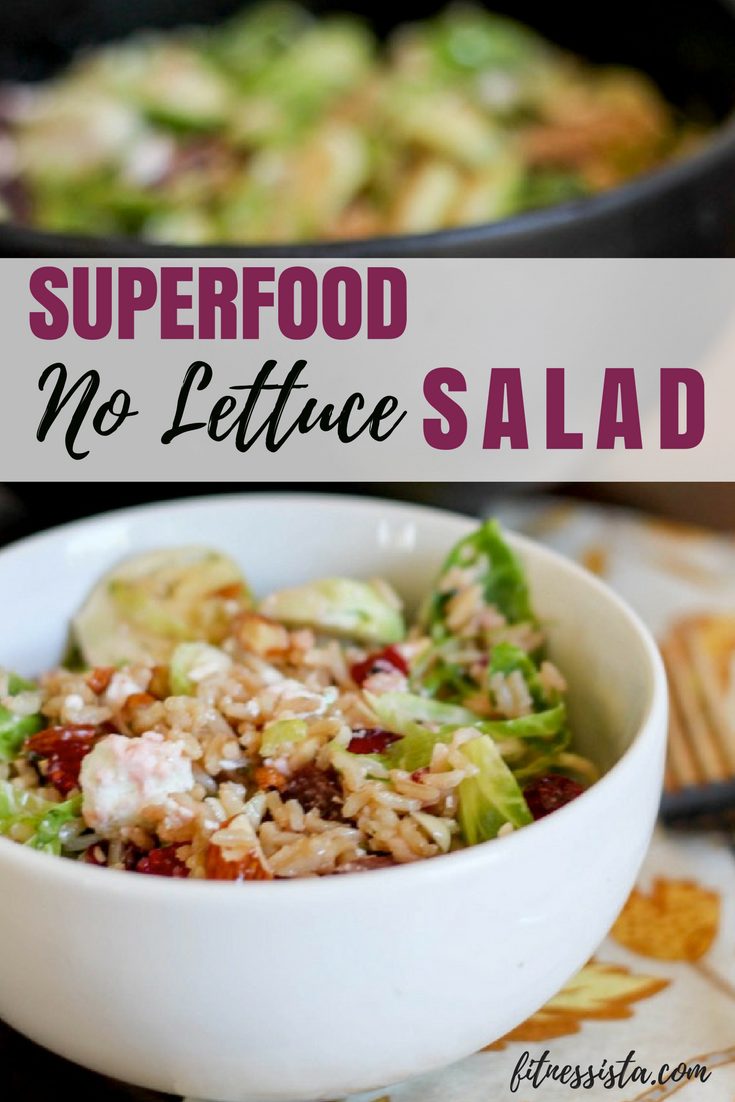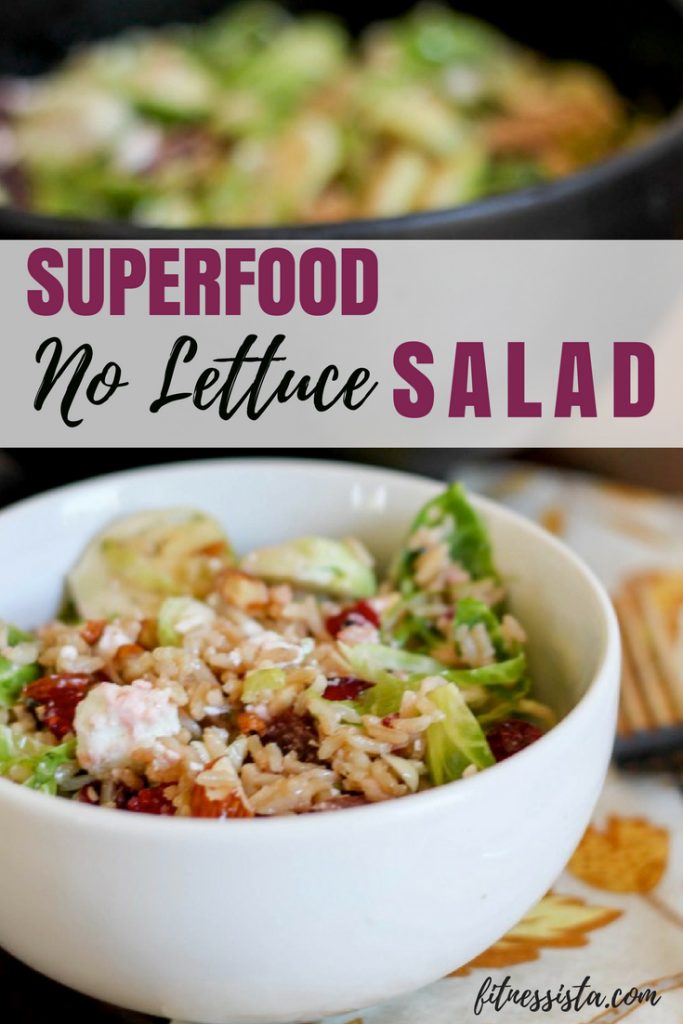 I finally determined the cause of my salad rut: I'm kind of sick of lettuce. I know, minor salad details.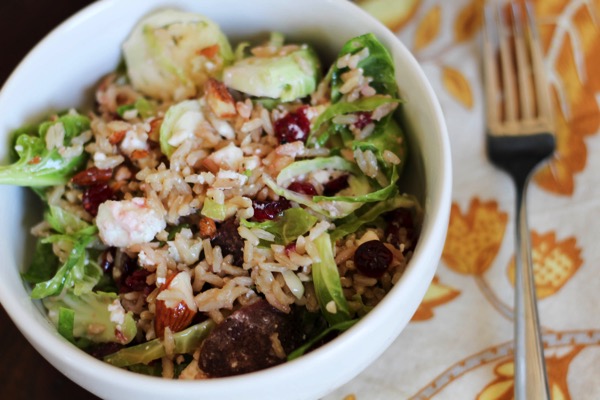 I prefer my salads to have an equal lettuce-to-toppings ratio, so when I'm out of toppings, we're done here. This is my #1 restaurant salad frustration: I don't need to pay $13 for a bag of lettuce with paltry toppings. Save some of the lettuce and please just make it worth my while.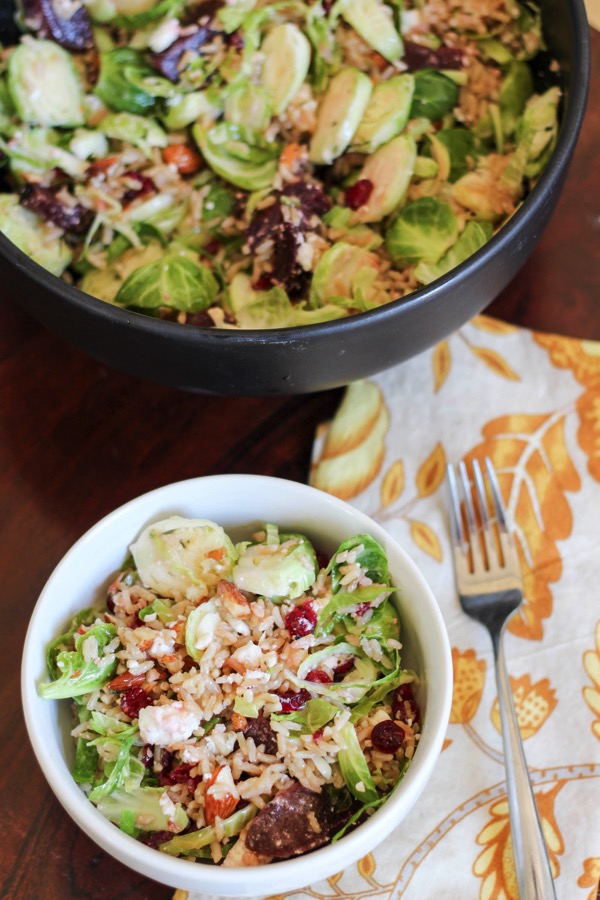 At least put some cheese or really delicious dressing on there….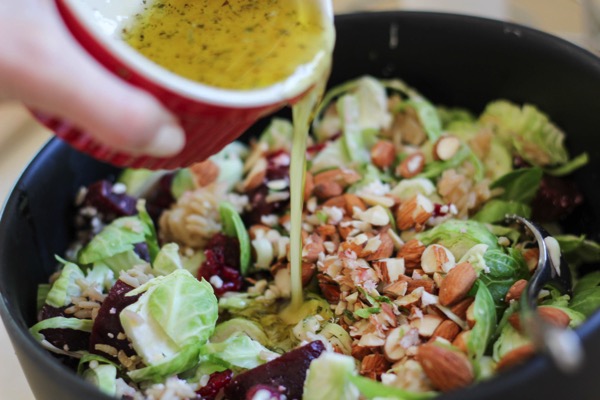 Or even throw in a few dried cranberries. I won't be mad.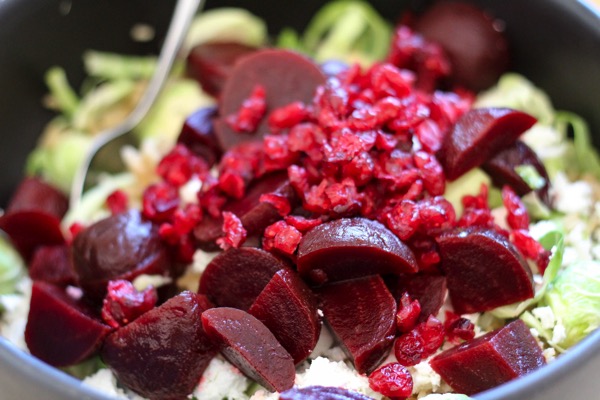 I'm always looking for ways to switch up the salad rotation, and shaved Brussels sprouts work well for a no lettuce salad creation. They add a distinct flavor and texture, plus an awesome dose of nutrients.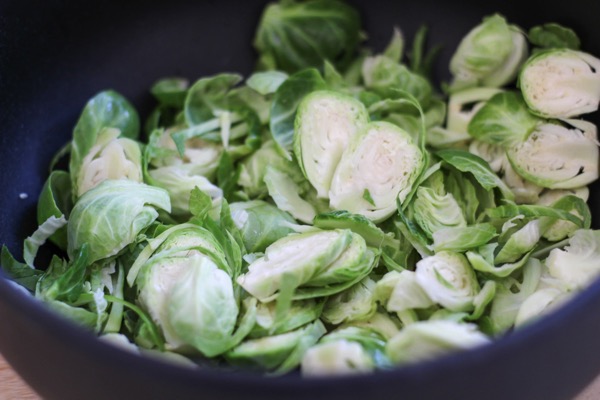 Here's the combo for my current favorite salad, which will last in the fridge for up to 5 days. It makes 4-6 very generous servings and tastes amazing. The tangy goat cheese with sweet cranberries, hearty brown rice, and vibrant vinaigrette make it a satisfying lunch or dinner option. I like to enjoy mine with some sliced chicken, or out of the storage container standing in front of the fridge. 😉
Let me know if you give it a try!
(aka one of the easiest salads you will ever make using a lot of pre-made Trader Joe's ingredients)
Superfood Salad
For the salad
10.5 oz

cooked brown rice (I use the

60

second pack from Trader Joe's)

8 oz

steamed and peeled baby beets, chopped

1

lb Brussels sprouts, washed, outer leaves removed, and thinly sliced

1/4

–

1/2

cup dried cranberries

1/4 cup

feta, crumbled

1

//4 cup chopped almonds
For the dressing
1/4 cup

olive oil

1/4 cup

apple cider vinegar (if you don't like your dressing as tangy, use

2/3 cup

olive oil and

1/3 cup

apple cider vinegar)

1

–

2

garlic cloves, minced

1/4 teaspoon

oregano

1/2 teaspoon

Dijon mustard

1/2 teaspoon

honey
Salt and pepper to taste
Instructions
In a large bowl, combine all of the salad ingredients and season well with salt and pepper.
In a small bowl, whisk the dressing together. Taste and adjust seasonings as necessary.
Pour the dressing onto the salad, and stir to mix well.
Enjoy!! This salad is even better the next day, which makes in an awesome meal prep lunch.
xoxo
Gina
More of my favorite salad recipes here, here, here, here and here.