Hobby of necessity (giveaway)
*This giveaway has ended as of 12/16 midnight. Stay tuned for more giveaways soon! Winner's info at the bottom of this post, along with the details on the lotion bar I'm so obsessed with 🙂 Thank you so much to everyone for entering!********************************************************************
For me, there are two types of hobbies:
1.) the kind you really, really love and
2.) the necessary ones.
When I was younger, I decided I was going to knit. Some of my friends could knit, I thought it was cool and decided to give it a whirl. It lasted about 4 seconds. I have the patience of Bella waiting for chicken and knitting wasn't something I needed a reason to do. It's hot in Tucson and my beanies and scarves get worn about twice a year.
The hobbies I really enjoy: teaching fitness, Zumba, cooking, reading, dance, etc
Necessary hobbies: photography and scrapbooking
Photography is a necessary hobby for the blog… I don't really like it, or know what the heck I'm doing. I take a picture in "P" mode, auto-adjust the colors if it looks weird, and post. Some people get warm and fuzzy talking about aperture and shutter speed, and alas, I am not one of them. Scrapbooking has become another necessary hobby since the Pilot has been deployed 3 times and we always make scrapbook pages, and since we have a little one on the way, I've taken to online scrapbooking. The day we got our maternity photos back, I made photo books for madre, nana and baby, and had them shipped out. Was it fun? Not at all. Am I glad I did it? 100%.
I could see the same thing happening with the lotion bars I was trying to figure out how to make.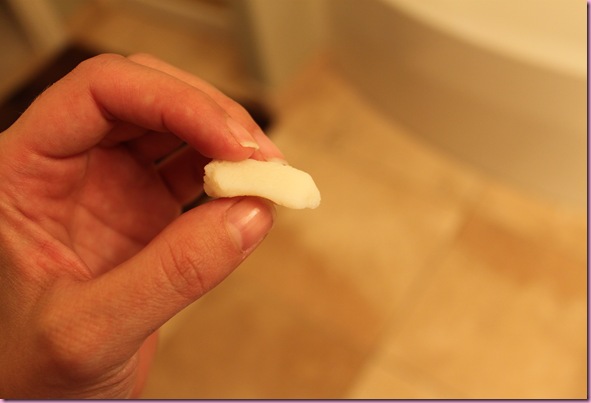 I had a sliver left, needed to replenish the stash, and couldn't get a hold of the amazing woman who makes the lotions and soaps. So, I headed to the health food store for ingredients…. and then she called me back. Thank goodness making lotion bars didn't have to become a necessary hobby 😉
I ordered an extra one for a lucky blog friend <3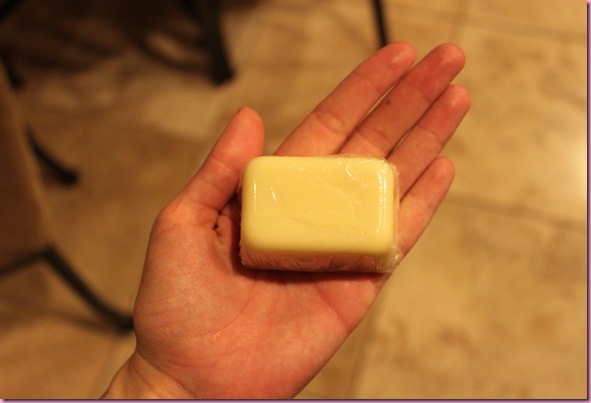 To make the giveaway a little sweeter, I'd also like to share my #1 pregnancy must-have with the winner: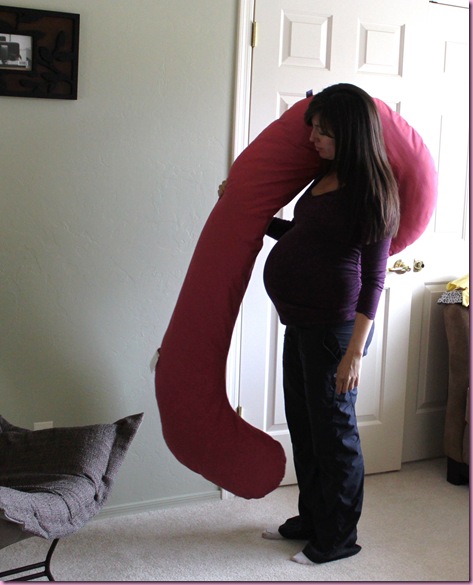 A snoogle!
The bonus about this giveaway is that you don't have to be expecting a little one to enjoy. Everyone could use a rich, buttery, lotion bar made with real ingredients and the comfiest body pillow ever invented.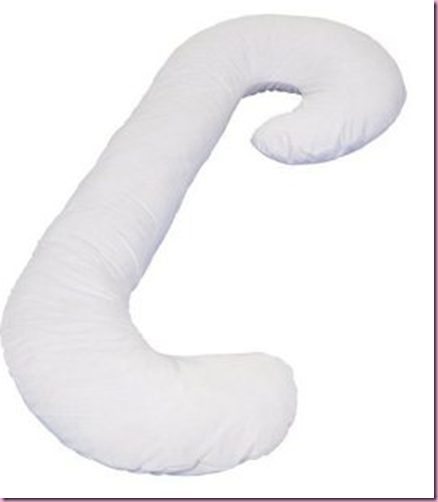 Source
Congratulations to the winner!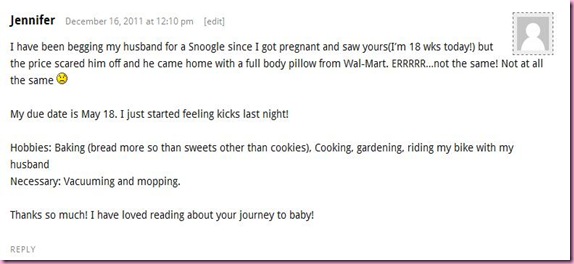 For those of you who were curious about the lotion, I talked to the woman who makes them today to make sure it was cool to share her info, since she doesn't have an Etsy shop or anything like that. She makes AMAZING products (lotions and soaps) and my fave is the bitter almond lotion bar. You break off a piece, heat it up with your hands and rub it on 🙂
Here's her email address if you'd like to order something from her:
bbilleaudeau@vtc.net
Her name is Giselle and she can ship in the US, in the winter, as the bars will melt in the summer heat.