To switch up my usual long walk with a DJ dance cardio class
(something about Pitbull and booty-shaking makes a day so much better)
to test out out my new infinity scarf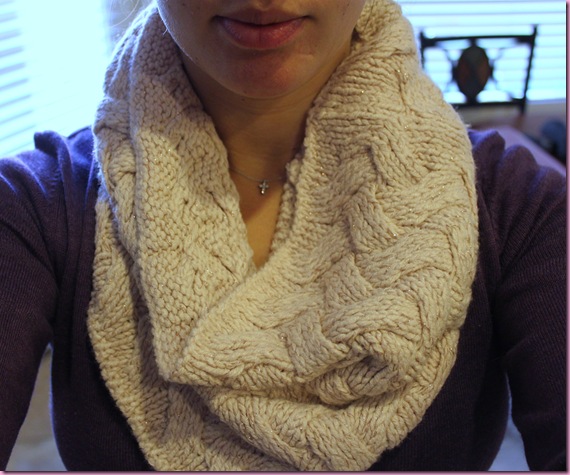 (finally, a scarf I can't mess up! I look like a goofer in regular ones)
to fight the masses at Costco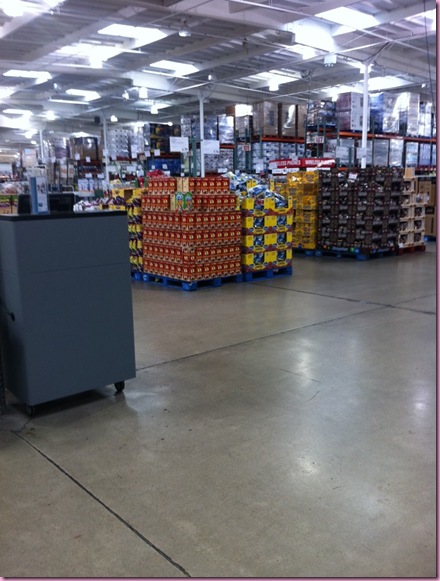 (don't let the mellow picture fool ya- it was intense)
and to take my first chance with Thai cooking.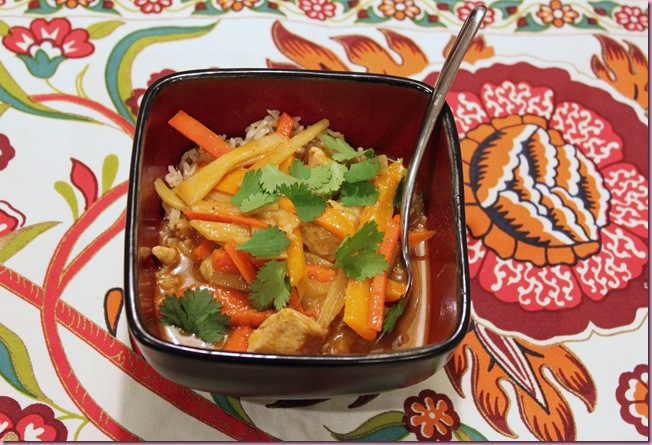 Indian food Wednesday has been gone for quite a while… but maybe Thai Thursday could be taking its place….
I even stopped at the Asian market to get a few ingredients: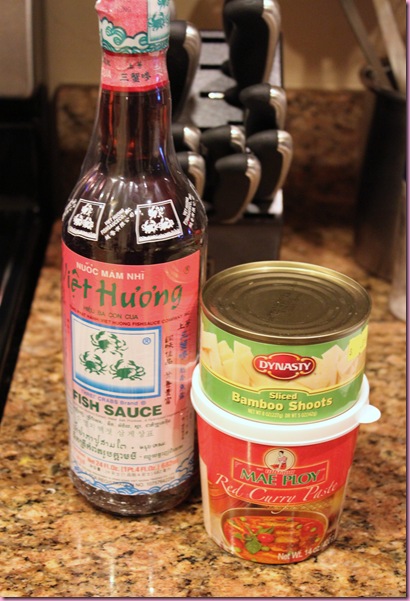 The Pilot has been fighting off a wintery cold/ick for a couple of weeks, so I wanted to make something comforting and spicy to help kick it. I used this recipe for Thai shrimp curry, using chicken instead of shrimp. Other changes: a sweet onion instead of shallots and pre-made curry paste. Emeril wanted me to make my own, but that would be a little overambitious for my first time. I also nixed the Thai basil because the huge Asian market which would have it is about 45 minutes away, and I wasn't about to go on a wild basil chase.
To my surprise, it was extremely easy to make, the house smelled incredible, and the flavors were authentic.
I chopped the veggies and added the ingredients,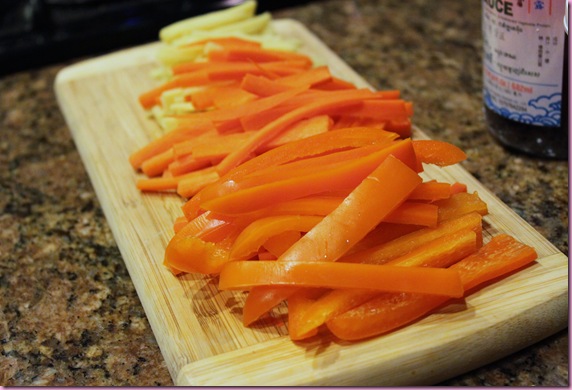 while the Pilot cooked everything up: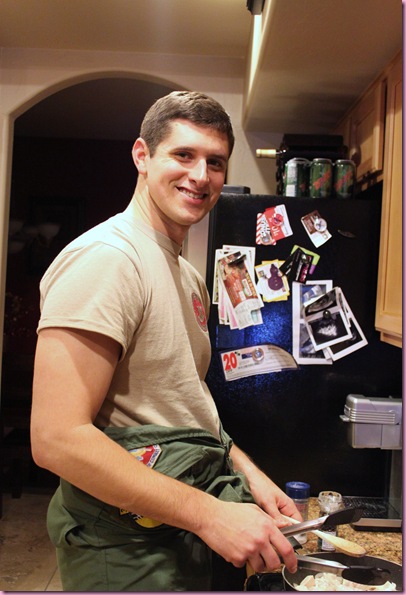 and the rice cooker was hard at work with some brown jasmine rice.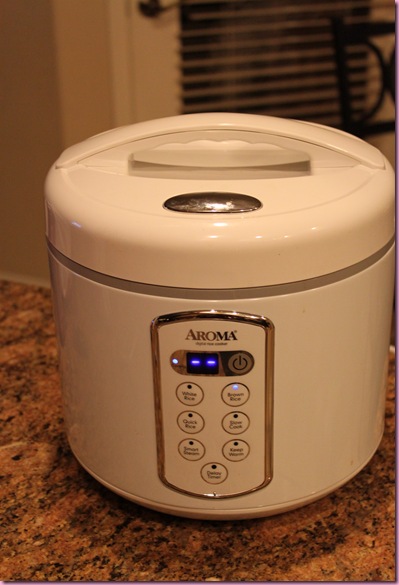 The finished product: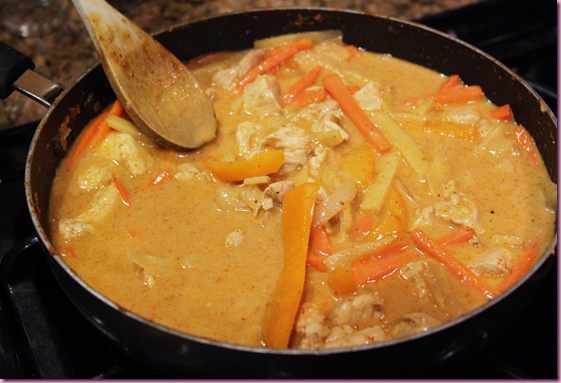 On a bed of brown rice, topped with cilantro, it was perfection.
Whenever we have chicken (or salmon, or something else Bell can eat), we'll cook a small piece for Bell on the side. I totally spaced it last night.
Sorry Bell, no chicken for you.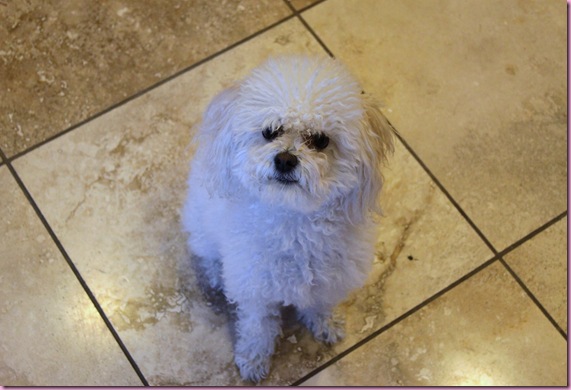 She did have some brown rice and leftover sweet potato, though 😉
I'm off to a doc appointment and then heading to the gym.
Have a great day and I'll see ya later!
xoxo
Gina
Something to do:
Giveaway on the Family page if you'd like to enter <3
Something to think:
"I've learned that people will forget what you said, people will forget what you did, but people will never forget how you made them feel."

Maya Angelou