Last night, I got sucked into this book: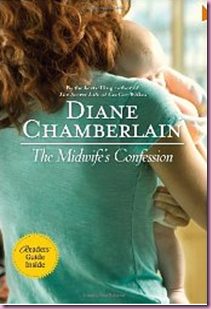 Source
The lovely Jenna recommended it, and she pretty much never does wrong when it comes to nighttime Kindle reading suggestions. I ended up doing the "one more chapter" thing until it was way past bedtime, and now here I am, groggy and so excited that it's Friday. Except it's not 😉 At least we're close! Any fun plans this weekend?
We have a lot to do around the house since last weekend was so crazy, so I'm really hoping we can finally finish the master bedroom and office. We'll also see if the Pilot still wants to pimp our light display, or just wait another week until the decorations are 50-75% off (that's my vote).
For breakfast, I was transported back in time about 22 years: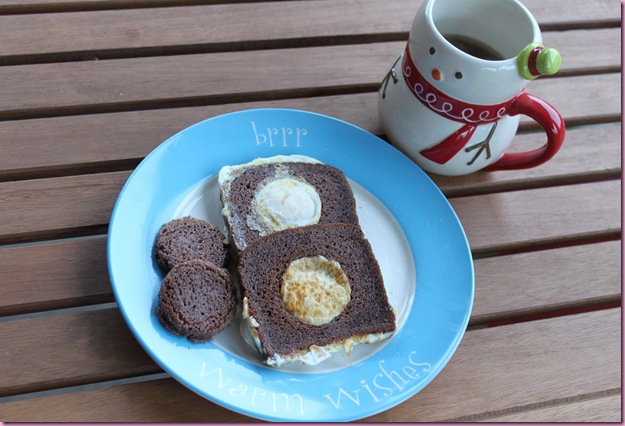 Egg in a hole!
First time I've seen a shot glass in a while….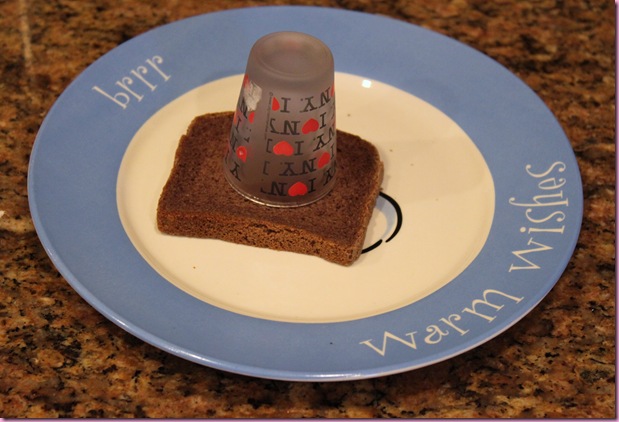 paaaarrrrttttaaayyyy 🙂
Mom used to make this for us when we were little, and since I've been looking for ways to change up the usual eggs/toast or oats combo, I thought I'd enjoy a little breakfast blast from the past.
All you do is cut out a hole in each piece of toast (using a shot glass or regular cup)
butter a small skillet
add the toast and crack the egg into the hole.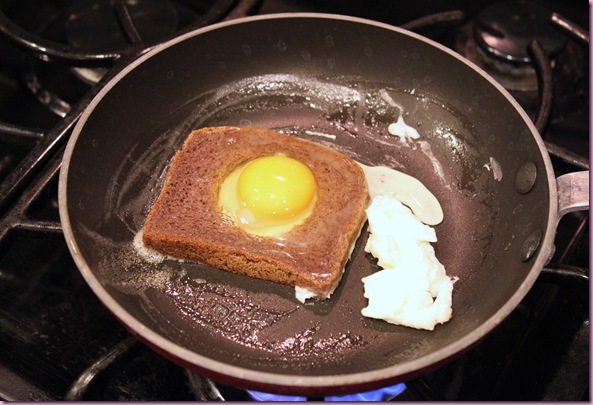 These pieces of toast were pretty small, so I ended up scrambled the superfluous egg whites on the side and eating them separately.
After cooking on both sides, I also toasted up the bread holes on the skillet: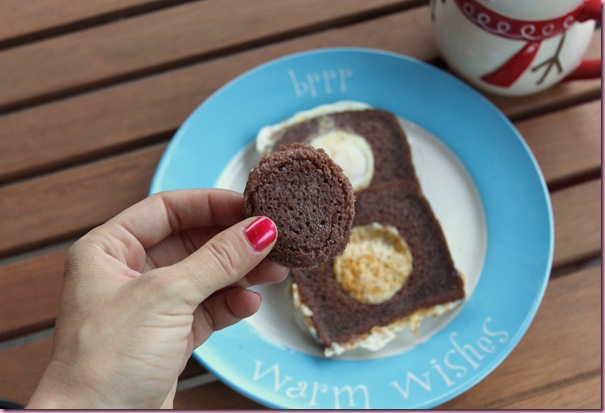 my favorite part.
+ tea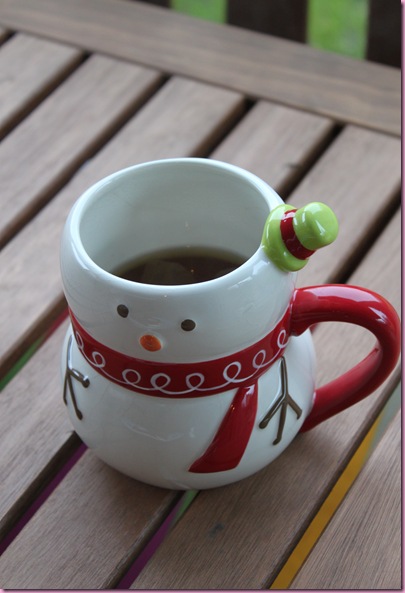 This morning I'm off to do cardio and weights, then heading to a work meeting.
Hope you have a wonderful day!
xoxo
Gina
Something to read:
–6 GF breakfast ideas with 10g of fiber