How safe and effective are hot fitness classes?
Hi! How's the morning going? Hope you're having a great one so far!
I've received quite a few requests for a monthly workout calendar for November. We're going to have something a little different this month leading up to the holiday: Give PLANKS. 🙂 I'll send the pre-turkey-day plan out tomorrow. If you'd like to receive it (along with the 30-day meal and fitness cheat sheet I put together), just enter your email below!
So, today I thought we could talk about hot fitness classes.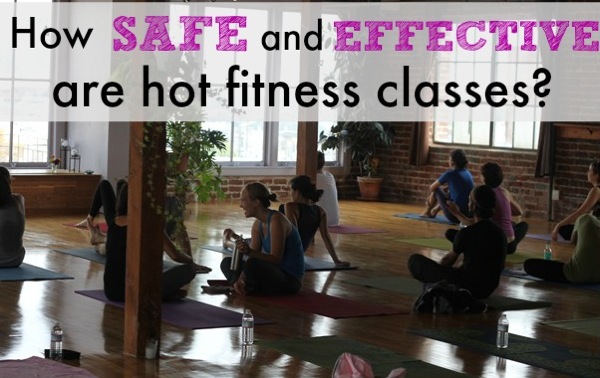 They've been popular for a quite a while (especially with the presence of hot and Bikram yoga classes), and have lately expanded to various formats including heated spin, barre, and strength/bootcamp-style classes. I did some research on the effectiveness of hot classes -especially since there has been a bit of controversy- and had a hard time tracking down peer-reviewed studies. The one I did find, which examined the physiological effects of Bikram yoga, solely concluded that it is indeed a light to moderate strength workout.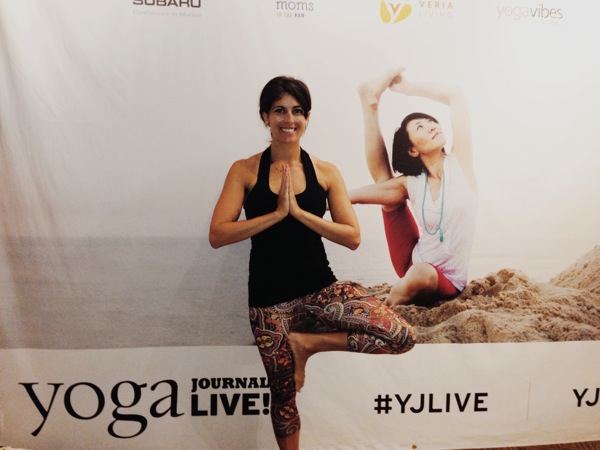 Some of the things I've noticed from my experience with hot classes:

-I feel more flexible. For hot barre especially, I feel so much more flexible during the stretches, and during hot yoga, I've been able to accomplish variations of a pose that I hadn't previously attempted. When the room is heated, there's also less need for an extended warmup because the muscles are already relaxed.
-I don't burn as many calories as I think I do. According to this article, because your body is consistently working to cool down, you're redirecting energy that could be used for your workout. I've noticed this in my own experience, too. When I wore my heart rate monitor to Bikram yoga, my heart felt like it was POUNDING after each posture, and I looked down to see that my heart rate was in a low range (like I was leisurely walking around the neighborhood). The heated environment increases your perceived exertion, which makes you think that you worked harder and/or burned more calories than in reality.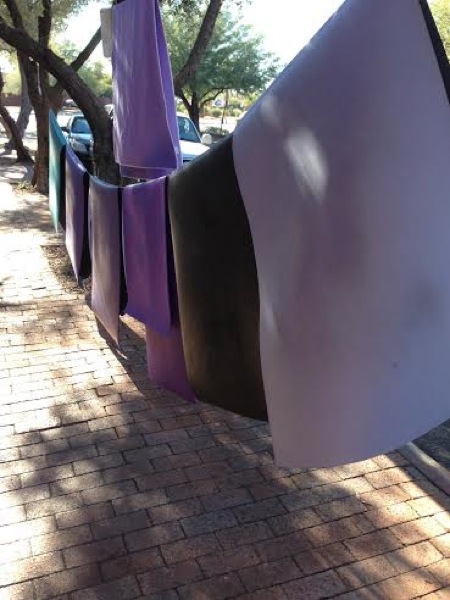 -If I'm not working as hard, then why do it? I AM A SWEAT JUNKIE. I love, love, love leaving the gym in a pool of sweat. Of course, not every workout should end like that -you should alternate workout intensities to prevent plateaus and overtraining- but at least a few times a week, I like to look like I showered with my clothes on (usually after OTF, teaching spin or Zumba). I love the way a great sweat feels (so gross I know), and sometimes a hot yoga class is everything I need. It feels very cleansing and therapeutic to me.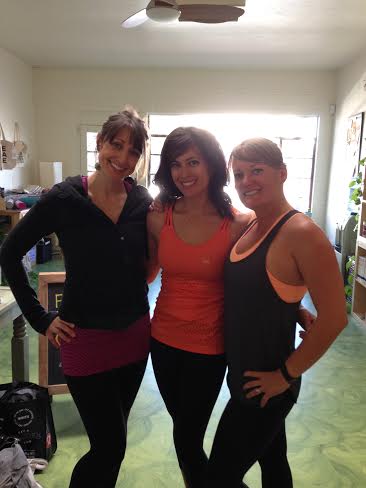 (After a sweaty flow with my favorite Session Yoga girls)
-Speaking of cleansing, what's all this about detoxification benefits with heated classes?? One of the commonly touted benefits of heated classes is that they aid the body in detoxification. There are two very opinionated schools of thought on the "detoxification" claim, so I'm not really sure of its validity. After a hot class or super sweaty workout, I do notice improved complexion.
Some tips for heated fitness classes:
-Check out the temperature and humidity of the studio before you go. Studios vary: some are mild in temperature while others are straight-up steamy ovens. For beginners, I suggest lower temperatures that feel warming (around 90 degrees or less) without being too hot.
-If it's your first time, be sure to let the instructor know. Drink lots of water the day before, the day of class, during and after class. Don't be afraid to rest as needed, or to leave the room/studio if you get too hot. (If you're taking power yoga, here's a Focus On post so you know what to expect + one for Bikram.) Wear light, breathable clothes and bring a towel + water bottle.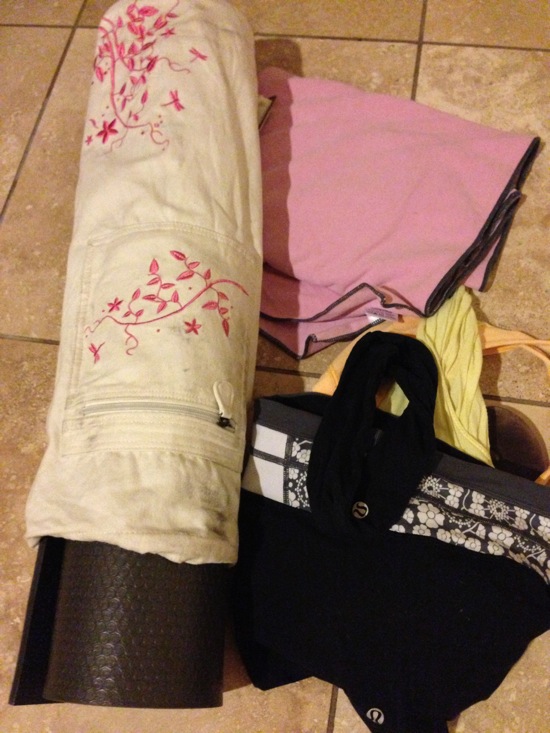 -I don't recommend heated intense cardio classes. For strength and yoga, I think it's a great option to change up a workout, but wouldn't personally recommend taking an intense cardio class (like spin or bootcamp) with the added energy expenditure of constantly trying to cool down the body.
Some articles I found while looking around:
Experts say hot yoga is safe, but does it really have added benefits?
Hot yoga: the dangers and myths you need to know
Are hot exercise classes more effective?
What do you think about heated fitness classes? Where are my fellow sweat junkies?? 🙂 Any awesome new classes you've tried lately?
xoxo
Gina