Hi guys! How's your day going so far?? We've had a pretty glorious morning. The weather was beautiful, the Pilot had a day off work, so we rented a boat to explore Mission Bay.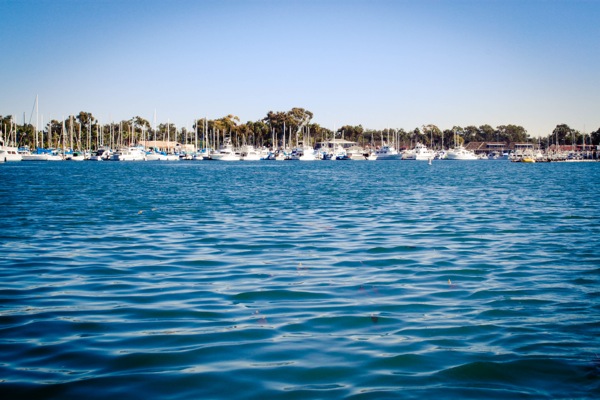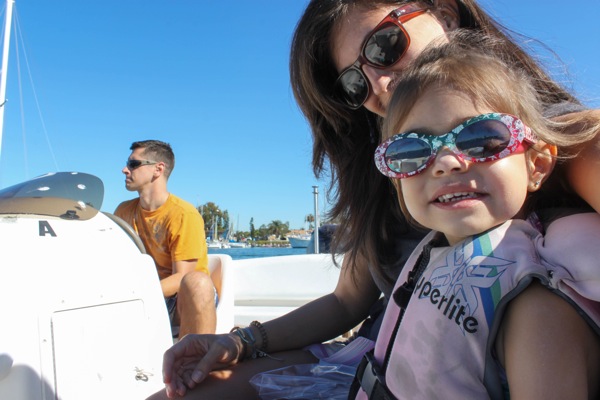 We knew Liv was going to be a fan, but she LOVED it. She even helped the Pilot out with some of the steering. 😉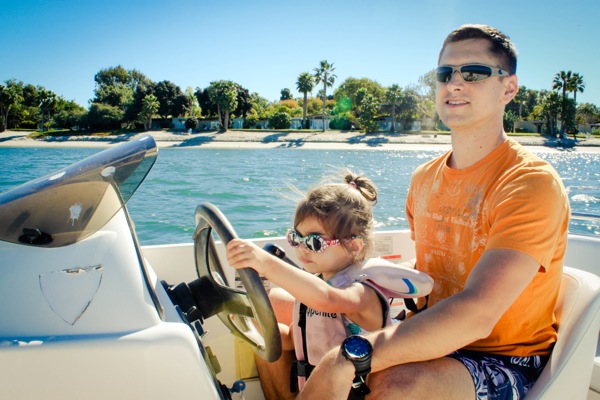 I felt a wave of nostalgia remembering the summers we spent on my parents' boat. Since Kyle and I were Liv's age, we spent a lot of time out on the lake with our family, and they're some of my favorite memories from when I was little.
Liv was on a mission to find mermaids. Unfortunately, we didn't spot any, but these seals were a close second. 😉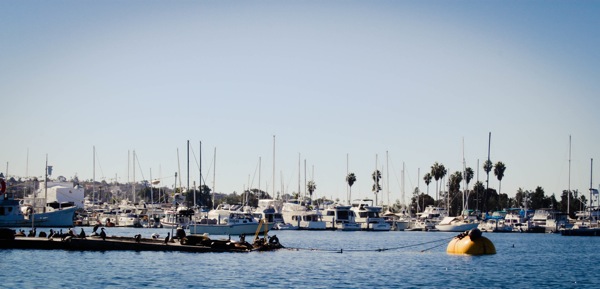 PS. The Bob Marley station on Pandora is so.good.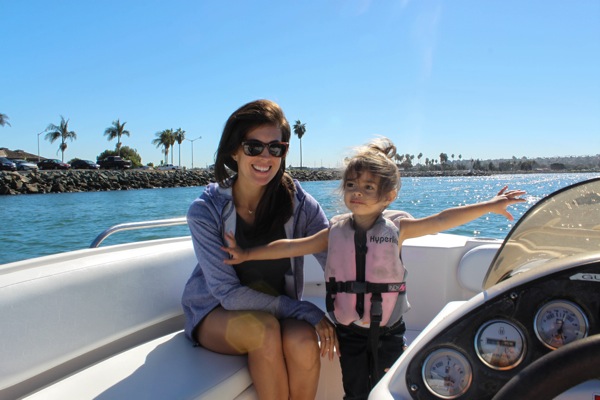 I'm starting to wonder if the beach ever loses its novelty, because it doesn't seem to be the case. Every time we're playing on the sand, jumping over waves, or out on the water, it's just as exciting as the time before. Friends who have lived by the water for a long period of time: do you ever get "used to" it?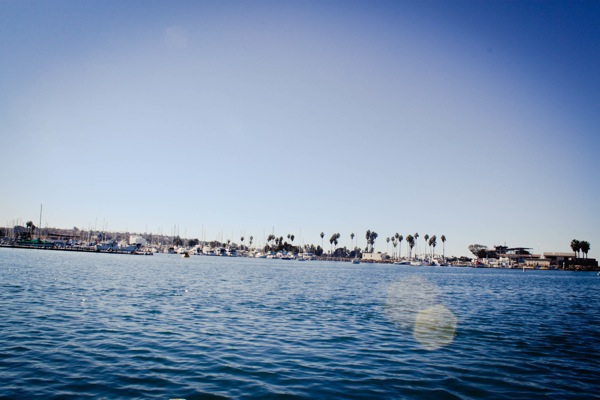 After our boating adventure, we had a delicious dinner at Draft in Belmont Park. It's a newish brewery with burgers, salads and sandwiches. The ahi tuna salad was pretttyyyyy good, but not quite as good as breakfast.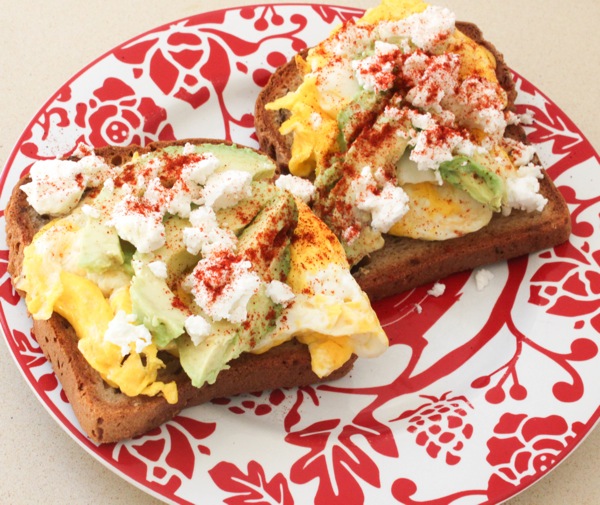 (a fave combo: brown rice toast, two eggs, avocado, feta and smoked paprika)
Hope you have a lovely evening! See ya in the morning with an all-new HIIT/Barre workout.
xoxo
Gina
CONGRATULATIONS to the winner of the Fair Trade Giveaway: Ariel P.! I just sent her an email so we can get her sizes and shipping info for the enormous box of incredible Fair Trade goodies. Thank you again to everyone who entered, and stay tuned for more amazing giveaways coming soon (cough favorite things giveaway cough). xoxo