Sup bloggies 😀 How are ya?
I'm pretty bueno over here 🙂 It's been so much fun to read your reader's quizzes! It's cool to get to know more about all of you, especially since you know almost everything about me 😉
This morning started off with a bowl o' oats: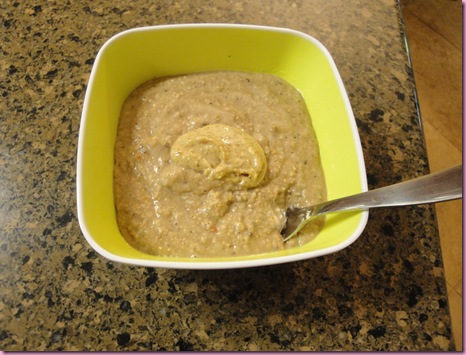 and a booty-kicking Boot Camp class.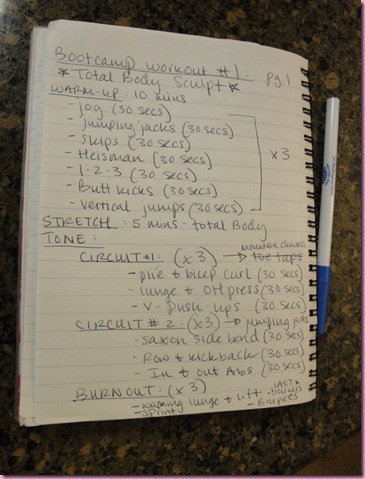 One of my co-workers told me I killed her (she did AWESOME though). I like to see people sweat, mmm k? 🙂
Snack was a lovely green juice from my friend Spence at Main Squeeze.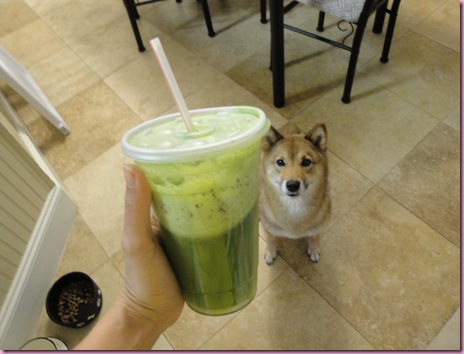 (Viesa was sooo jealous)
I took the puppers with me to get juice and we stopped at PetSmart to get them some treats. The LIVE for the place and start squealing with delight as soon as we pull into the mall parking lot 😀
So a reader suggested that I compare one of my meals from when I first started blogging to today's eats. I figured breakfast would be an excellent comparison 😀
Today's breakfast: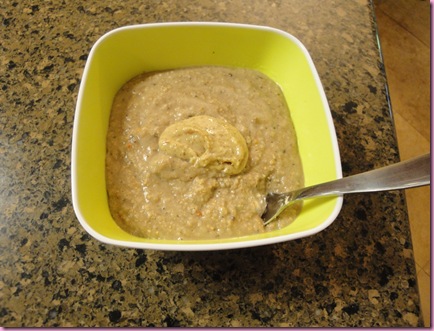 Superfood Oats with
-1/3 C oat bran
-1 scoop vanilla Sun Warrior
-1 T goji berries
-1/2 T cacao nibs
-1/2 T maca
-cinnamon + Stevia
-1/2 T almond butter
Nutritional stats: 357 cals, 11g fat, 118.52 sodium, 43.96carbs, 12g sugar, 8.1g fiber, 26.29g protein
Breakfast on August 16, 2008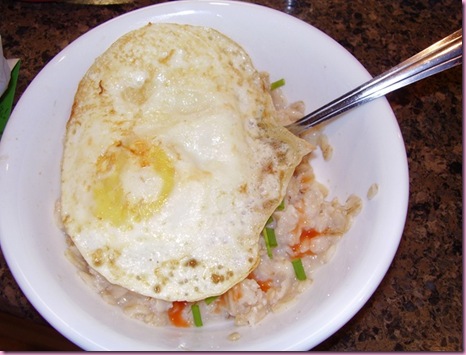 Savory Oats with
-1/2 C oatmeal
– Laughing Cow cheese wedge
-pop egg (what my family calls an "over easy" egg)
-chives and hot sauce
Nutritional stats: 254 cals, 9.5g fat, 324.62 sodium, 28.94 carbs, 1.9g sugar, 4g fiber, 13.49g protein
So what's changed over the past two years??
Looking back, even though my photography has gotten a lot better (heh heh), I'd still say that the savory oats combo is still a great choice for b-fast. (Note: I had eaten a whole wheat tortilla w PB that day before running and then came back and had oats, so it was more like the 2nd part of bfast- if you were going to have it for a whole meal, I'd add some fruit on the side, a salad, or something else to "beef" it up a little over the 300 calorie mark)
–I prefer goat's dairy over cow's now, so I wouldn't roll with the Laughing Cow anymore (but would sub goat cheese). I think they need to make a Laughing Goat cheese 🙂
-I need to get back to eating *whole* eggs. I've been having a TON of whites lately (for protein), but need to remember that most of the nutrients are in the yolk
-I have a LOT more fun with food now. I've learned about so many new ingredients (hello, goji berries, cacao nibs, maca, etc) and have been able to experiment!
-I've gotten better at putting together filling, whole meals. Look at the fiber and protein in today's combo! Baller.
-Not sure what changed with my tastebuds, but thinking about savory oats makes me gag now. I used to enjoy them so much, but something turned me off… so I'm hoping I can give them a try again in the near future, because it really is an awesome way to switch up everyday oat combos
-When I first started the blog, I was still getting into my maintenance groove. I was still a little apprehensive of adding sugary things (like dried fruit) and always used fake sugars instead of the real stuff. Switching over to maintenance mode can be a tricky deal, but I'm happy to say that making the switch over to REAL food was way worth it. Food tastes so much better, especially since I got rid of the "diet", "packaged" and processed stuff
If you looked at your eats from two years ago, what would you notice?
I'm off to lift some weights, then teaching Zumba, Abs, then dinner with the girls <3
See ya tomorrow with that Glass Dharma promo!
xoxo,
Gina
Today's workout jam: "Anyway You Want It/Lovin' Touchin' Squeezin'" Glee Cast (I FINALLY watched the Season Finale today!!! Oh my word. Amazing)