I ate, did eight, feel great
Hey everyone! Hope your weekend is winding down ok 😀
The pilot and I ran 8 miles today- our longest run together!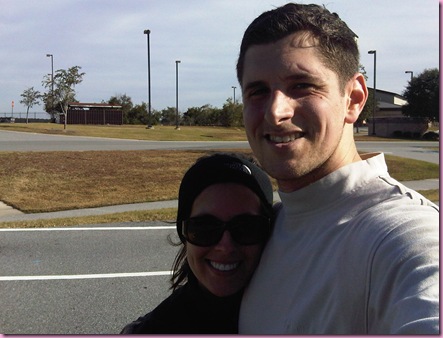 We've both surpassed this distance on our own before, quite a few times, but something about doing it as a team was so FUN:)
Before leaving the casa, I had a chia bfast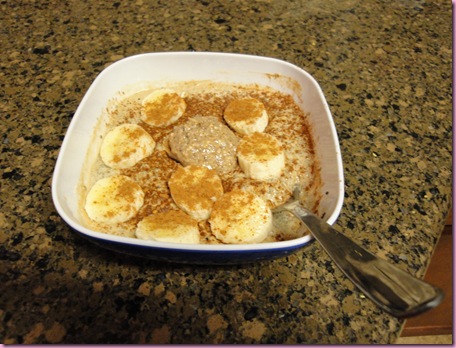 Protein chia pudding with almond milk, chia seeds, banana, Stevia, cinnamon, vanilla Sun Warrior protein, a little maca, and 1 T almond butter
I also had some of this….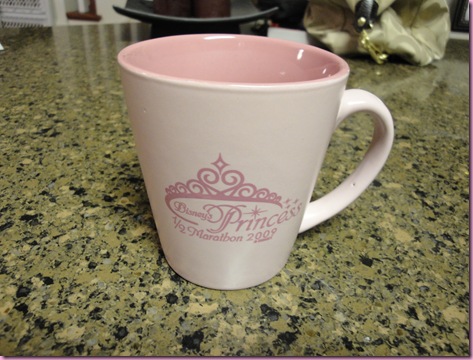 COFFEE!
Ahhhhh! I haven't had coffee in a few months because I was sick of being dependent on the caffeine. Well, if you follow me on Twitter then you know my motivation was lacking big-time this morning. Coffee did the trick! I think I'm still buzzing, haha 😉
We set out on the base trail and did a steady 8.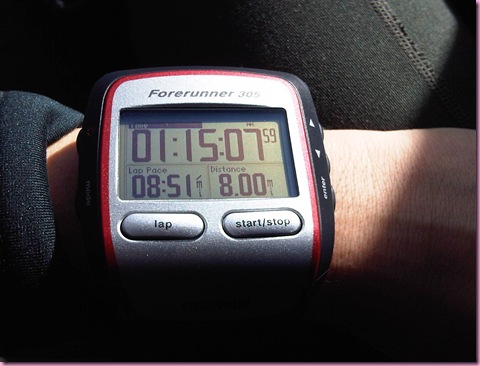 8 is great!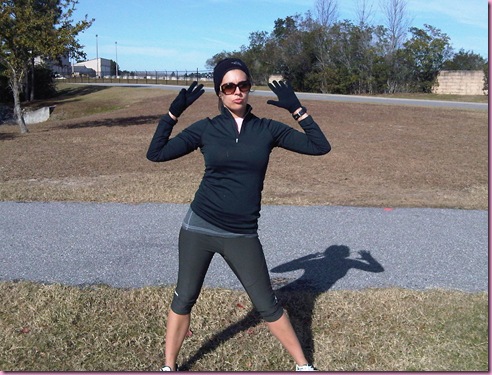 Running: the only time when you can get away with wearing three neutral colors at once. I was rocking grey, brown and black all at the same time 😉
The pilot stayed on base to do some work, while I hit up the commiscary, Wizzle, grabbed a quick and unpictured lunch, and trained a client.
After picking the pilot up, we decided on spinach and mushroom quiche for dinner.
I made the recipe up on the spot, but I will tell ya it had eggs, egg whites, spinach, mushrooms, almond milk, nutmeg, goat jack cheese, onion, garlic powder, sea salt, pepper and paprika.
Before: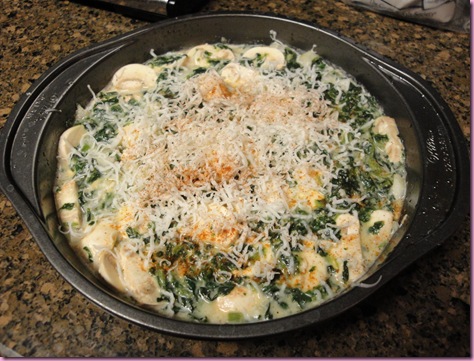 After: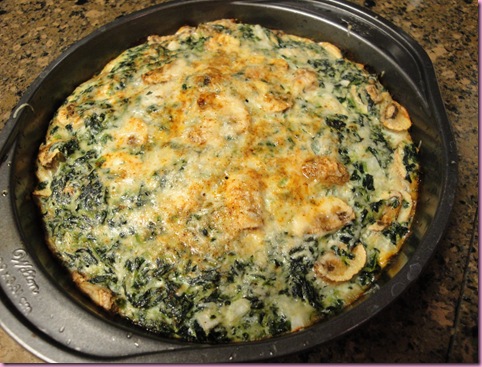 Glorious: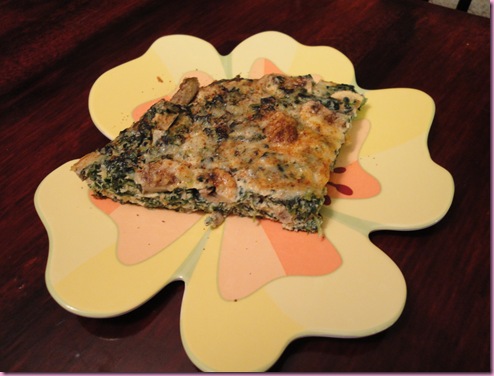 I had a salad beast along side the quiche: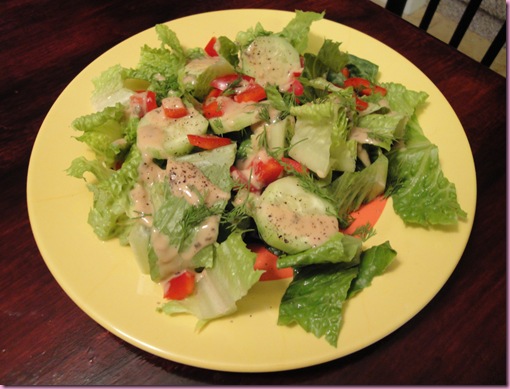 And the pilot had salad and couscous with his: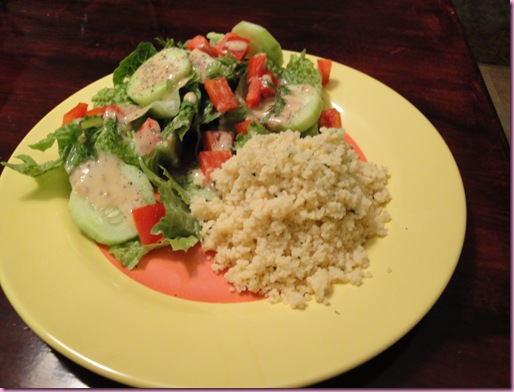 Not too shabby 😉
I'll probably have another snack in a little while, because I am a hungry beast this evening 😀
We're off to film the workout move of the week (it will be up tomorrow!) and then coming back to catch the superchef battle, which FoodNetwork crush, Bobby Flay (aka B Flizzle) is competing in 🙂 Then, for intellectual stimulation, Keeping Up with the Kardashians.
See ya in the morning!
xoxo,
G$
Today's tip: Turn to your friends or family for motivation. It was so hard for me to get dressed to run, when I knew that it was freezing outside. Twitter helped me get my booty moving this morning, especially since I knew that Tina and Kath would be running at the same time. I received a lot of encouraging tweets and the pilot reminded me of how good I would feel when it was over. He was right 😀