Hey guys! HAPPY HALLOWEEN 🙂 Hope you're having a great morning <3
I spent my night last night doing this:
(actual footage from the party- I'm in the plaid skirt)
The had a lil party at Dance Trance it was pretty much amazeballs 🙂
Katy, Jess and I booty-shook the night away: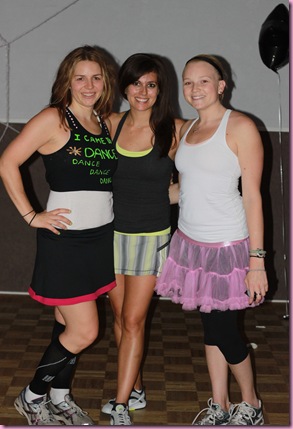 (I came straight from work so I didn't have a costume)
Check out Katy's AWESOME shirt: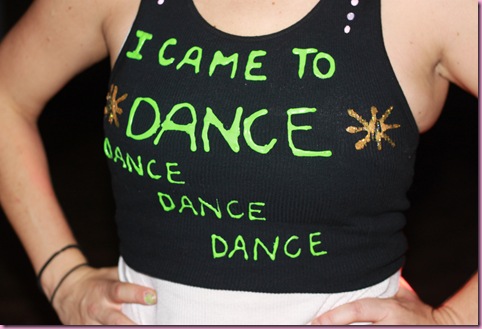 Action shots:
They also had an incredible array of snacks and drinks :
Hummus/dips + veg, Katy's vegan pumpkin whoopie pies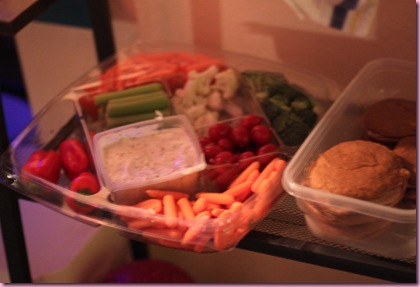 Cupcakes, cheese tray, chips, snackies, joy
(I munched a lot of veggies and ate an Amy's black-eyed peas and brown rice when I got home)
They played music the whole time and everyone danced and chatted, and then when a DT song came on, we'd all do the dance. Crazy fun 🙂
This morning, I had pancakes on the brain: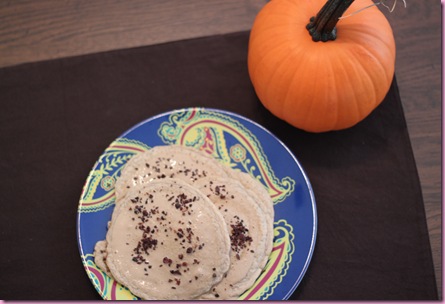 Made with:
-gluten-free baking mix
-almond milk
-baking powder and baking soda
-flax egg
-sea salt, stevia, vanilla
Topped with a *glaze* of Sun Warrior and almond milk + cacao nibs
I'd share the recipe but:
-I didn't measure anything
-They were kinda chewy- not like my *perfect pancakes*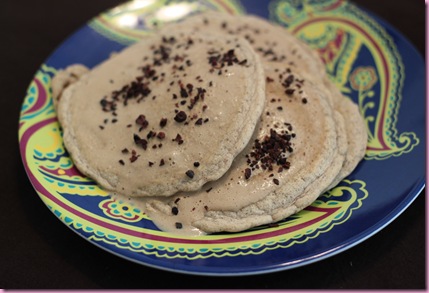 You win some, you lose some 🙂
Well I'm off to grocery shop and make one more stop for black boots…
Hope you have a very happy and safe Halloween!
xoxo,
Gina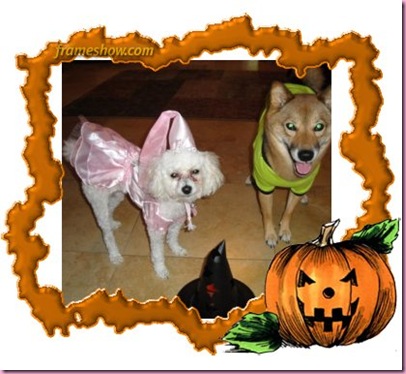 (Photo from last year) 😀