and I liked it 🙂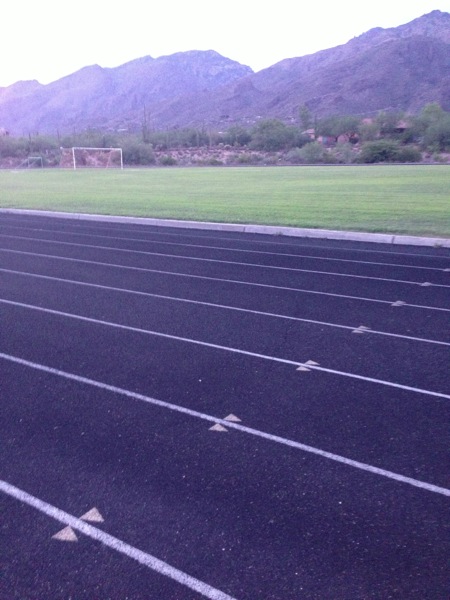 I have PR dreams for my next half marathon, so my friend Monica hooked me up with a training plan, which I've been loosely following according to my schedule. This week, I also went to the running store to get fitted for new shoes to last me the fall/winter season since my sad Brooks are around a year old. (Still trying to get used to the new sneaks but I like to think I've been taking some of the right steps to succeed!)
When I was at the running store, I was talking to a few of the fit specialists about my running plan for the half marathon. Monica put 3 runs each week on the plan, but I was only thinking about doing 1 or 2 as I have in the past, since I teach so many active classes. Everyone working that day said I need to run more than one or two times a week, no matter what else I'm doing. One of the guys working there said that he also teaches fitness and had the same mentality, but for the races that he trained more often throughout the week, he did much better than the ones where he could only squeeze in one or two training runs.
Hmmm. This "training" thing they speak of. Apparently it works if you do it correctly 😉
The way they made it seem non-negotiable made me realize that it's probably the trick to getting in a solid training base, since my body will be very used to the mode of running. So, I joined a running group. The mileage corresponds well with the plan Monica gave me, and they meet twice weekly for runs (which is awesome, since I need all the motivation I can get!). The times work with my schedule and teaching days, so I decided to go for it. Athletes training for an event make extra training days happen. I'm by NO means an elite runner (Average Jane at best), but I'm training for an event, so it's going to take more time and dedication. I just need to make sure to fuel myself adequately and get in enough strength training + foam rolling.
I did my first track workout with the group and loved it! There were running coaches there to watch and give feedback, and the group atmosphere inspired me to PUSH myself. It was also a nice bonus that I ended up without any active teaching classes yesterday, so my legs were nice and fresh. We stretched, did a two-lap warmup, and then did 800m overlaps. We got into teams of two according to our race pace, and for the overlaps, one person would do 400m, the second person would join them for the next 400m, and then the first person would rest while their partner did 400m. You ran 800m each time. It was awesome to run in group with my similar race pace and to be honest, I never would have done that workout on my own. I feel like a hamster running around a track, and while I used to do it often, I find it so boring alone now.
I still have a little over two full months to train, so I think that having a group working towards a similar goal, plus coaches at hand to run with us and give tips is going to be extremely beneficial. My November races will tell 🙂
My weekly fitness schedule is changing a little bit, but I'm glad there are still two off days on there:
Sunday: OFF
Monday: Easy run
Tuesday: Weights (no cardio) or yoga
Wednesday: Teaching day + track work
Thursday: Teaching day + weights (on my lunch break or if a private doesn't book)
Friday: OFF
Saturday: Teaching day + long run
Sundays are going to be that much sweeter, for sure.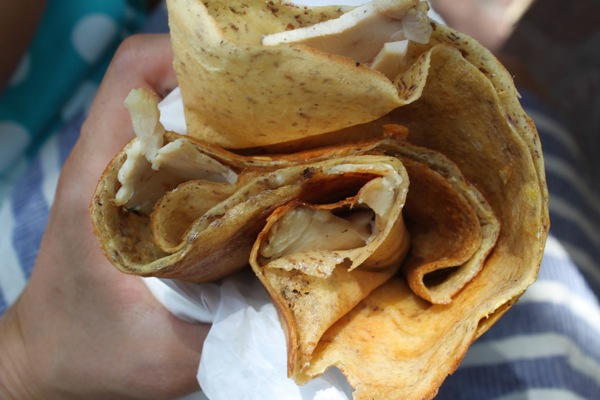 (Sunday aka Crepeday)
Do you love working out alone, or thrive in a group atmosphere? I'm a sucker for group fitness, but I love lifting weights by myself.
Have you ever joined a running group or something similar?
Hope you all have a wonderful day <3
xoxo
Gina