so I can, so I can… 😉
Hi guys 😀 How are you??? It's almost the freakin' weekend! Thank goodness, eh? 🙂
Thanks again to those of you who hit up the Sun Warrior deal yesterday. We ran out extremely fast, so OpenSky is ordering more so we can (hopefully) run the promo again on Monday for those of you who missed it.
Last night was a lot of fun- we had an event at the gym, so I went to hang out with everyone for a while and then came back to the puppers.
I also made cashew butter at midnight….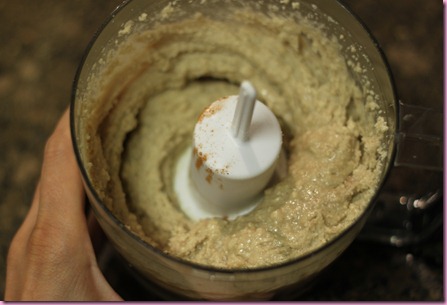 (with cinnamon, sea salt and vanilla)
The cashew butter has to be my favorite homemade nut butter creation so far- it tastes like dessert to me since many raw desserts are made with soaked cashews to give them a creamy texture.
This morning, I used the cashew butter to make a protein sauce for my AM waffles 😀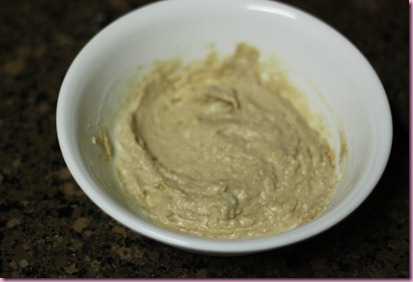 -1 T cashew butter
-3 T almond milk
Heated up for about 30 seconds, with 1/2 scoop of Sun Warrior stirred in.
Perfect waffle topper: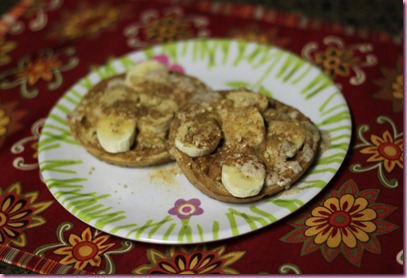 The waffles didn't fill me up very well the other day due to the lack of protein, so I think this will give them a lil more staying power.
This morning, I have to run some errands and then have an afternoon massage that I've been looking forward to ALL WEEK 😀
Hope you have a lovely day! <3
xoxo,
Gina
Upcoming: A Reader's Request post!
Today's workout jam: "Unstoppable" Kat DeLuna and Lil Wayne
Something to talk about: This is kind of random, but have any of ya'll had your dog(s) teeth cleaned at the vet? Bella and Viesa are getting theirs done tomorrow and I'm nervous because they have to be put to sleep for it.
They're so little :/