Hi guys! Hope you've had a wonderful Indian Food Wednesday. Thank you so much to those of you who have already hit up the Sun Warrior deal – I replenished my stash, too 🙂 The promo is good until Friday, or until we run out!
The inspiration for today's post title:

Thanks, Evan! 🙂 Love it even more because babaganoush is very similar to my favorite Indian dish, baigan bhartha.
Meet Baby Ganoush.
Made of 75% Indian buffet: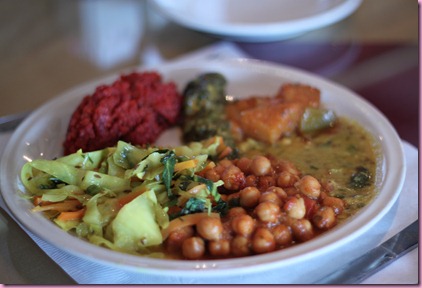 (Channa masala, cabbage, dal, a couple potaters, spinach and gajar halwa)
and 25% roti: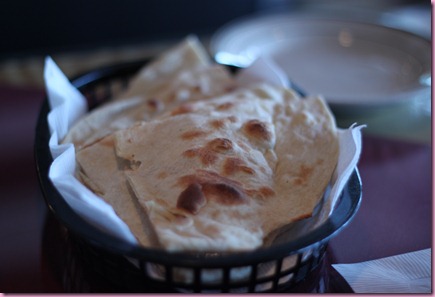 Oh roti, I just want to curl up and live in you.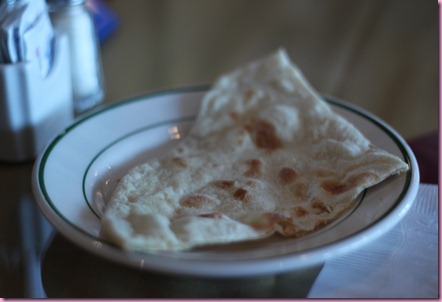 The Pilot and I came back to the casa, he went back to work, I took a nap with the puppers on the couch (a wee bit exhausted this afternoon), and then put on the only Lululemon shirt I own: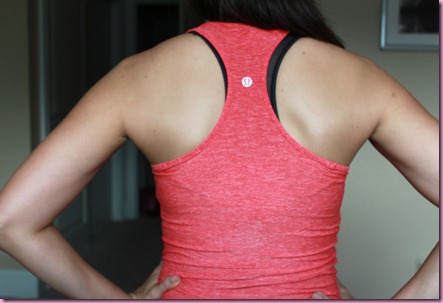 and did some yoga.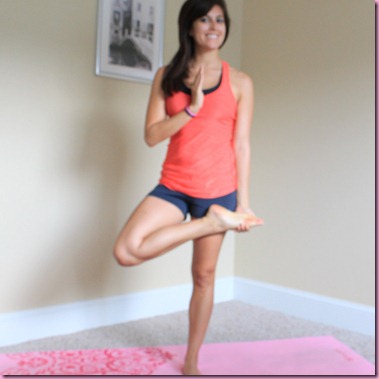 (60 minute hip opening flow a la YogaDownload.com)
Namaste, yo.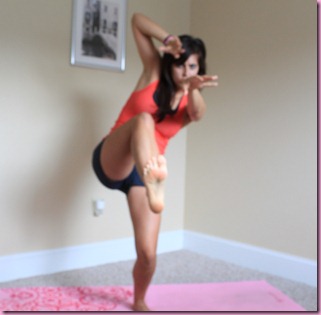 Hahaha. That pose would be called "Flying Ninja."
(Can someone please give me some DSLR self-timer tips?? All the pics were blurry)
Viesa judged my yoga goofing.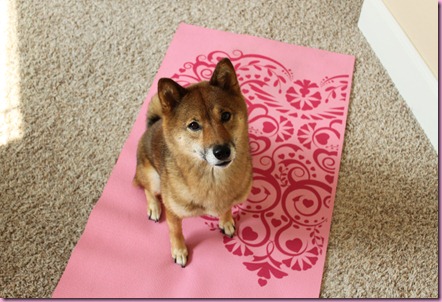 I just grabbed an apple with mesquite and cinnamon: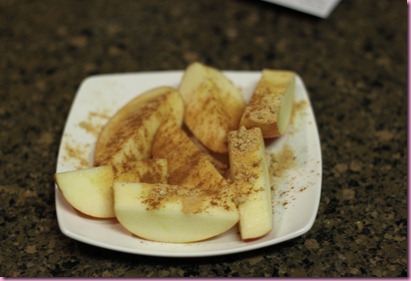 and am about to head back to work. 😀
Have a great night and I'll see ya in the morning!
xoxo,
Gina