Hey! Happy Sunday <3 Hope you're relaxing and chilling 🙂
Last night's shenanigans were a lot of fun.
I couldn't stay at the bridal shower for very long, since I had to meet everyone at the game, but all of the girls from work were there and an amazing spread of food was set out.
The theme was Costa Rica, since the bride will be honeymooning there, so we each made different Costa Rican foods. My contribution was the black beans 🙂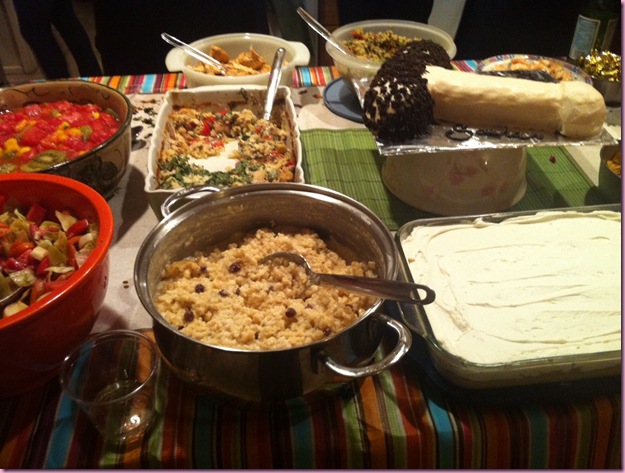 [No words for the cake. Hahah]
I changed into my U of A gear and went down to campus to meet everyone for the game. It was military night, so we got discount tickets and everyone in the squadron got to sit together.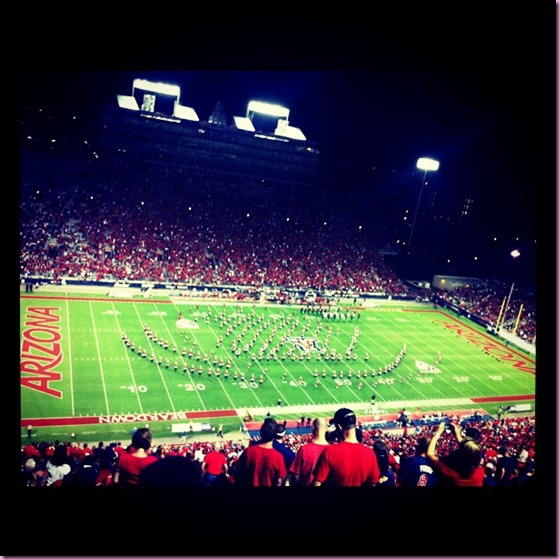 As fun an exciting as the game was –let's be real, I don't really understand football. At all- the craziest moment was when a little kid came up to me and said, "Um, excuse me… you have a bug on you."
Attached to my Wunder Under crops was this little BIG guy: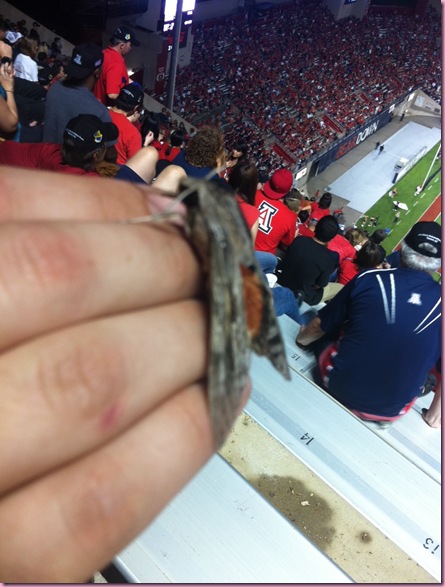 [Not me holding it- the Pilot]
Whyyyyyy oh why do bugs flock to me?!
Wildcats: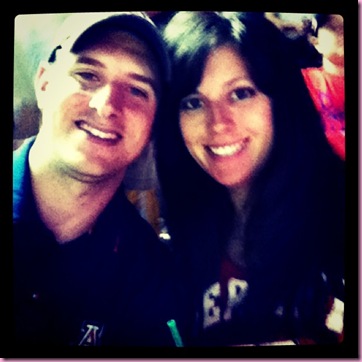 The game made me pretty nostalgic.
Last time I was at a U of A football game was with the Pilot, almost 6 years ago on one of our first dates. I was soooo nervous, and was wearing a pink U of A shirt, and he had bought U of A gear to wear to impress me <3 He could have worn a Wilbur the Wildcat suit and still impressed me 😉 Speaking of mascots, I still don't understand what Stanford's is. It looks like a Christmas tree?
Anyway,
I started off this Sunday with another bowl of PB & J oats, since they were so good yesterday.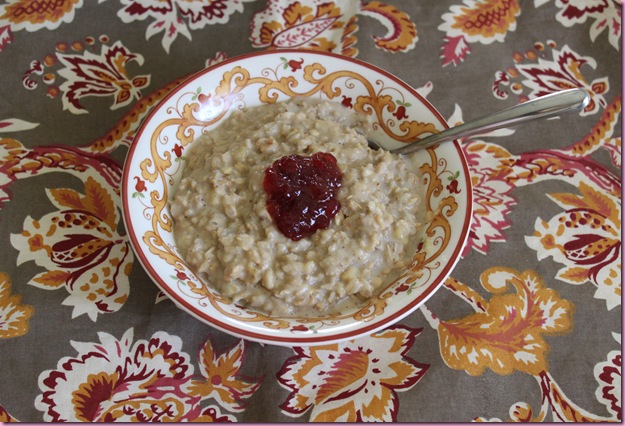 -1/2 C GF oats
-1/2 scoop Sun Warrior
-almond milk to thin it out
-1/2 mashed banana
-1/2 T peanut butter
-cinnamon
-blob of organic jelly on top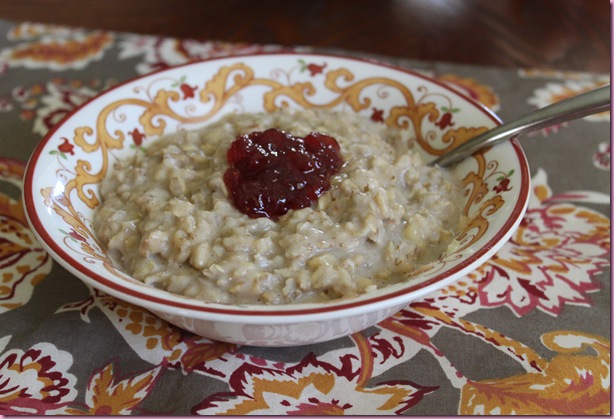 Lovely 🙂
It's cleanstravaganza over here. Yardwork, house cleaning, errands, getting ready for the week.
Off to get to it!
See ya with a Family post later today <3
xoxo
Gina
Something to do: Meal planning or fitness planning for the week? Pick up one new-to-you ingredient at the store to experiment with, and/or put a new fitness activity on the agenda. Need some ideas? Check out the Fitness page for some of my fave workouts, or previous Focus On posts