In my practice + a new Zumba video
What do ya know? I actually have some food pics for ya today. I was going do to a What I Ate Wednesday post, but got home from yoga too late, so here's a What I Ate Wednesday on a Thursday 😉
Breakfast:
2 eggs + brown rice tortilla (with sriracha that I took to work)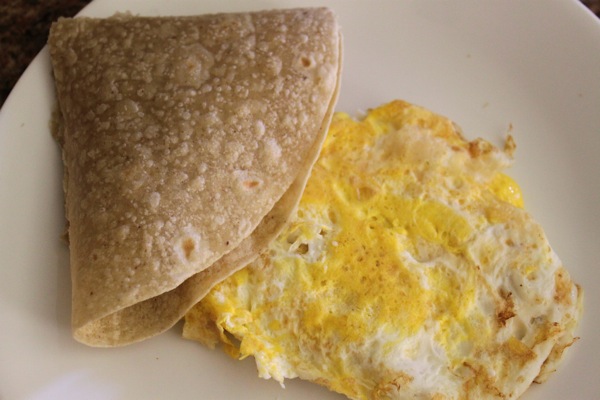 + pieces of watermelon while making Liv's breakfast, an apple and coconut water to take with me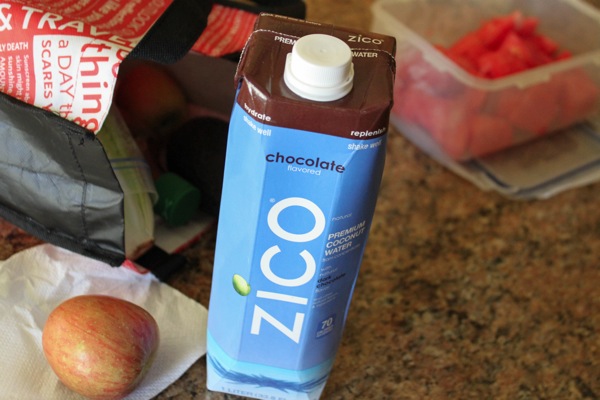 Along with mint protein fudge for one (2 scoops protein powder, 1 T coconut oil, 1 heaping T nut butter, maple syrup, peppermint extract and a little almond milk for it to come together), turkey loaf, romaine wrappers, beloved sriracha, and an avocado to smash onto the romaine leaves.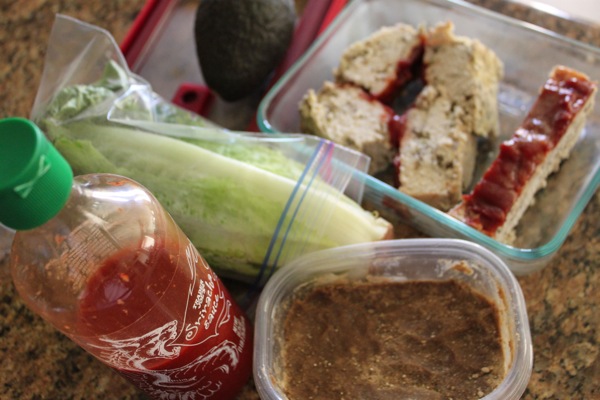 When I got home from work, I had some of this glorious nut butter we've been enjoying, courtesy of Kath: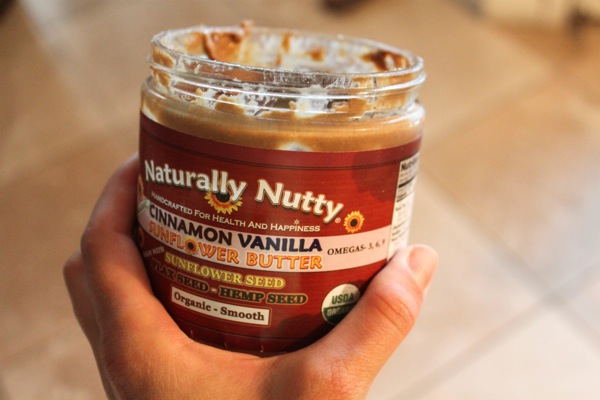 and Livi also ate a spoon covered with the nut butter when she saw me with my spoon 😉
We went to kick around a soccer ball at the park — it was just be outside for a little while: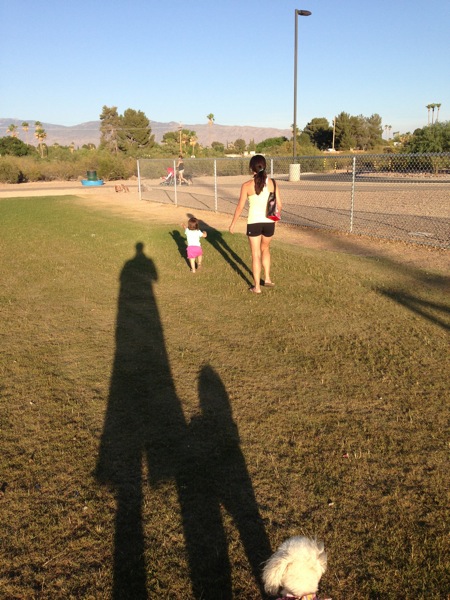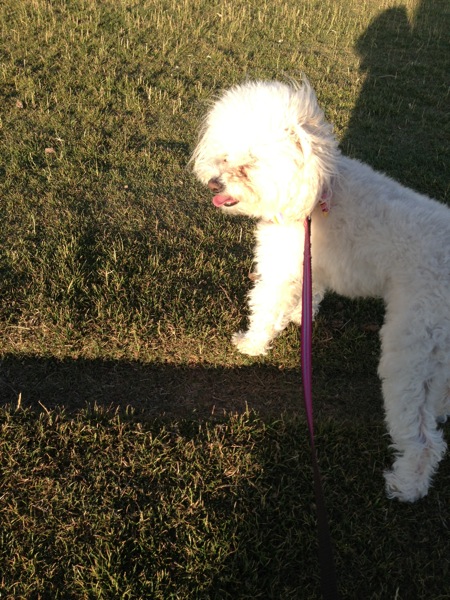 Then we came back home for Livi's bedtime, and I went to yoga with Meg, Kyle and Ashley. Our favorite instructor was back from her honeymoon, and class was gloooooorious. After my scary challenging expanding class last week, it felt good to explore poses I'm already comfortable with. She said, "If it's in your practice to do side crow, go ahead and come into side crow on the right side" and I thought, "Yeahhhhh, that's in my practice!!" Haha.
When I came home, I had some shredded chicken with black beans on top of a sweet potato: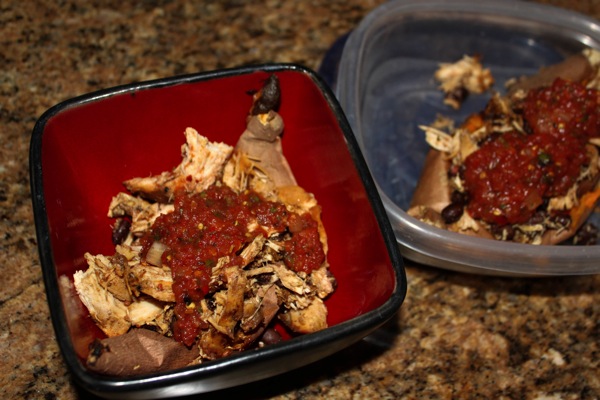 (not the most attractive picture, but a really delicious combo)
+ the quintessential glass of Malbec.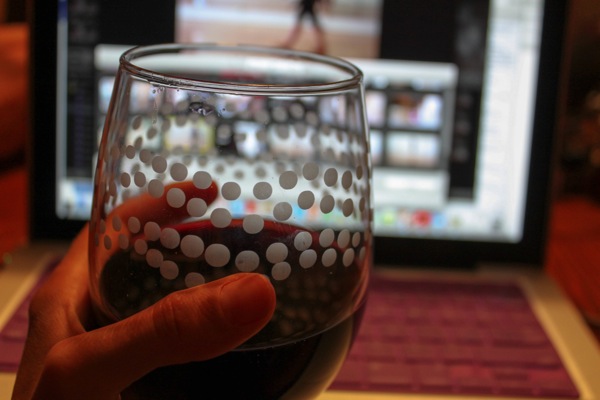 A pretty tasty day of eats 🙂
I'm off to do the work thang right now, but in the meantime, wanted to share a new Zumba video! Sasha and I filmed it this week when we were getting some photos taken for our YouTube channel (please subscribe, if you'd like!). The video was filmed at the fabulous Breakout Studios here in Tucson; check it out if you're local and looking for strength and dance fitness options.
Hope you enjoy! If you try the video, please let us know what you think.
Happy dancing 🙂
xoxo
Gina
What did you eat on your Wednesday? What's your favorite yoga pose? Mine is definitely standing bow pulling pose (also called "dancer"). I also love birds of paradise <3