Hi friends <3 How was your day? Hope you're enjoying your evening.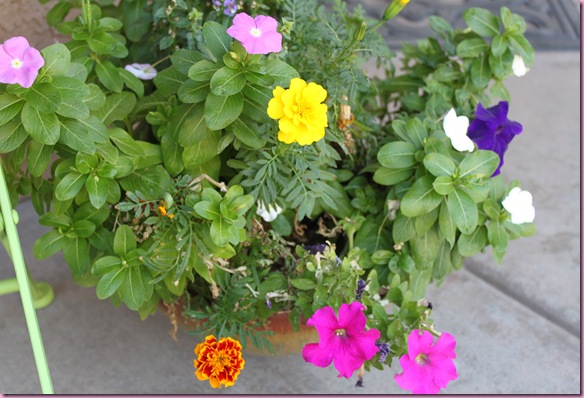 I had a bit of a temperature conundrum at the base gym this morning. I ventured in to do the indoor track and it was FREEZING. So after one lap, I went to the outdoor track and walked for a half hour there, until I was roasting hot, and then went back inside for the last half hour. Needless to say, I didn't get bored with the scenery 😉
Snacked on some grapes while out and about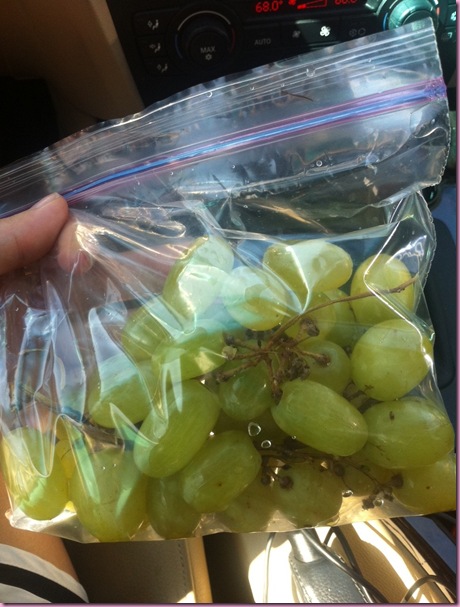 and lunch was repurposed salmon from last night's dinner.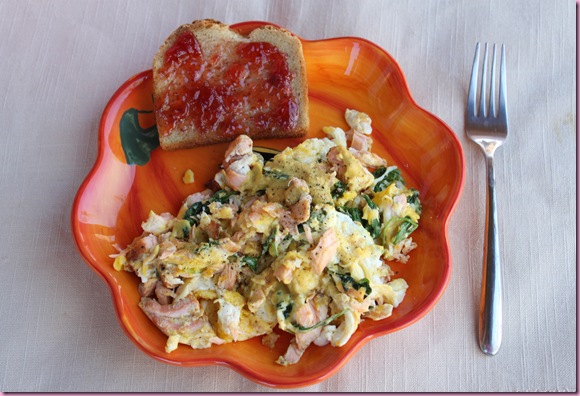 Usually I'm not a fan of leftover fish, but salmon is fantastic in an egg scramble. Omelets or egg scrambles are my go-to leftover meal, for the most part. Pasta or pizza is eaten cold- I don't even mess around with adding eggs to stuff like that.
2 eggs, 1/2 grilled salmon fillet, wilted arugula, garlic, sea salt, pepper and Dijon, with brown rice toast.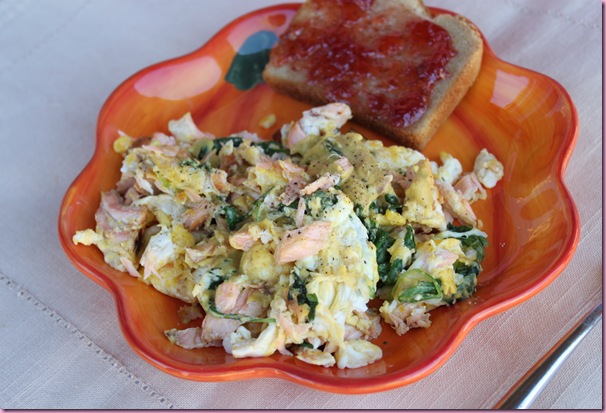 SO good. And super filling from all of the healthy fat and protein.
It kept me from snacking on too much pumpkin chocolate chip bread batter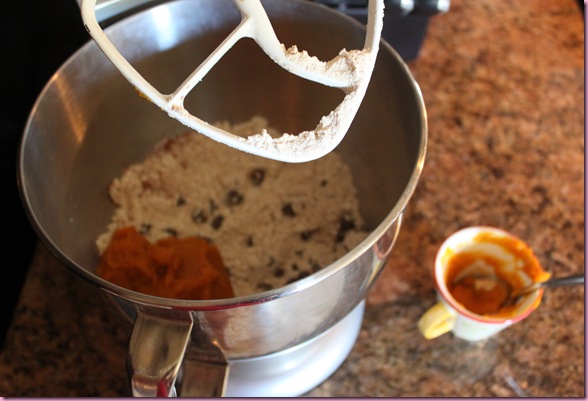 [actually the nasty gluten-free flour does a pretty good job of hindering my mid-baking snack attack. Why does it taste so great cooked, but horrendous when it's raw?]
before: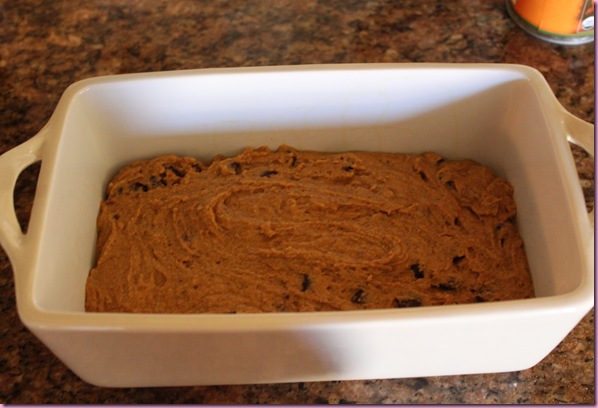 after: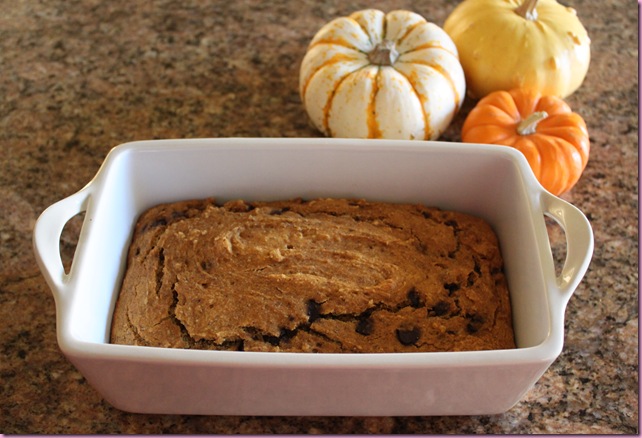 I enjoyed a piece later this afternoon with some melted butter on top. 'Tis the season to swim in pumpkin!
The afternoon was spent picking up around the casa and choreographing a new Zumba dance for this week. It's fast and furious- just the way I like it.
Off to birth class <3
New Focus On post in the am!
xoxo
Gina
Something to talk about: How are your fall goals going? Your October goals or "new leaf" goals? I love to hear what you guys are up to.
Something else to talk about: There has been a lot of controversy over the woman who ran the Chicago Marathon and gave birth immediately after [the article I posted this morning]. What do you think about it? Unsafe for her and the baby? Or, she knows her body best and had been running the entire time, so she and her baby were used to it? Personally, I'm not sure what I would have done in that situation, especially since I've never ran a marathon. I've ran a couple of halves, and they were painful, so I couldn't imagine doing twice that in my current state (and I'm only 28 weeks along). She was full term, but I'm planning on teaching Zumba as long as it feels good, but Zumba is a little different from a marathon.